Australia has welcomed talks between the Chinese and US presidents to ensure "guardrails" are in place to avoid conflict in the region.
Anthony Albanese landed in San Francisco on Thursday for the APEC leaders' summit, where a meeting between Joe Biden and Xi Jinping took centre stage.
"We need guardrails to make sure that we don't have misunderstandings or miscalculations that could lead to real issues and real conflict," the prime minister told reporters.
"As President Biden has said, it is crucial that strategic competition does not veer into conflict."
Having recently met with Mr Xi and Mr Biden in Beijing and Washington, Mr Albanese said the US-China meeting itself was a step forward.
The prime minister faced opposition criticism for attending the summit while domestic issues required his focus.
But he said the trip was important because partners in the Asia-Pacific Economic Co-operation forum made up about 75 per cent of Australia's total trade in goods and services.
After a meeting with Microsoft CEO Satya Nadella, Mr Albanese announced a six-month trial of generative artificial intelligence using Microsoft 365 Copilot.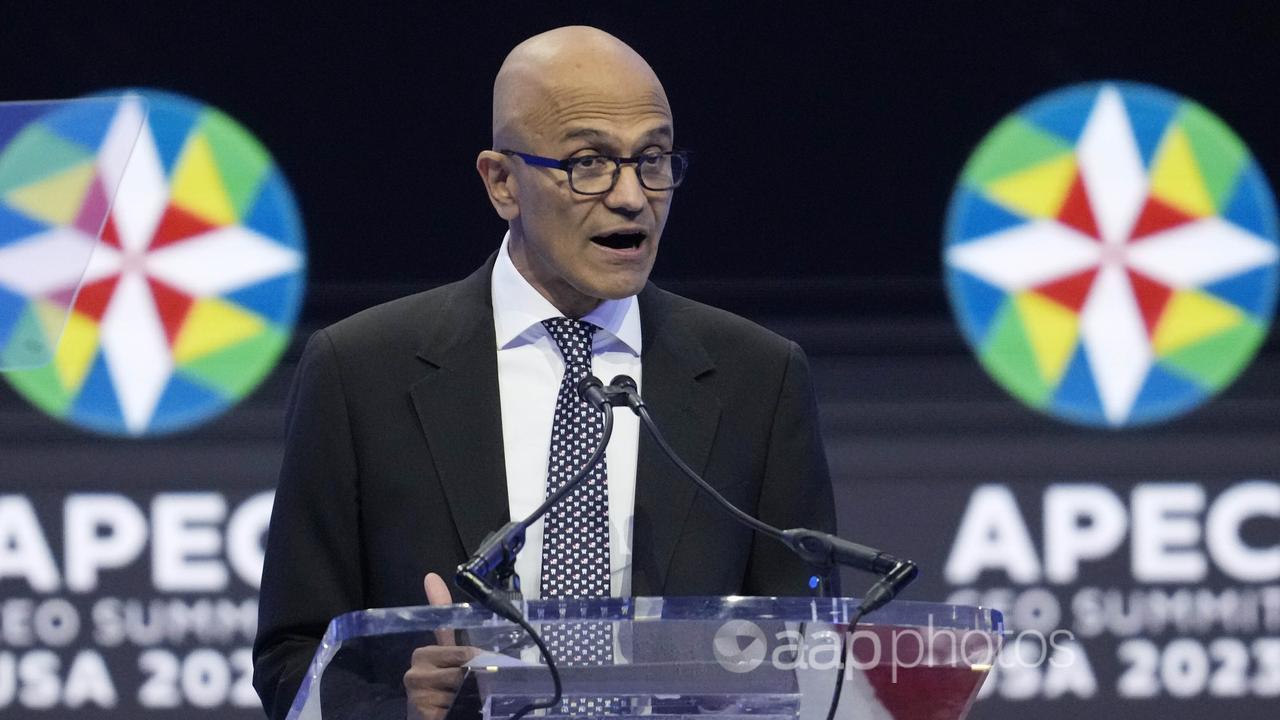 The Digital Transformation Agency will evaluate the trial, with Microsoft providing training, onboarding and implementation assistance with participating agencies.
"By strengthening our partnership with Microsoft, we are charting a course for the future of the public service – one where generative AI is used responsibly to enhance the work of the APS (Australian Public Service) in delivering for Australians without compromising on safety," Mr Albanese said.
He is keen to discuss environmental and sustainability issues with other leaders, including how to collaborate to cut emissions and make the transition to renewable energy.
The first day included a welcome reception at San Francisco's Exploratorium Museum, along with Mr Biden and Vice President Kamala Harris.
Mr Albanese plans to meet with leaders from Thailand, Canada, Papua New Guinea, Japan and Indonesia as well as China and the United States while he is in San Francisco.
Security and opening communication channels were key themes of the meeting between Mr Biden and Mr Xi.
"Planet Earth is big enough for the two countries to succeed," Mr Xi told Mr Biden.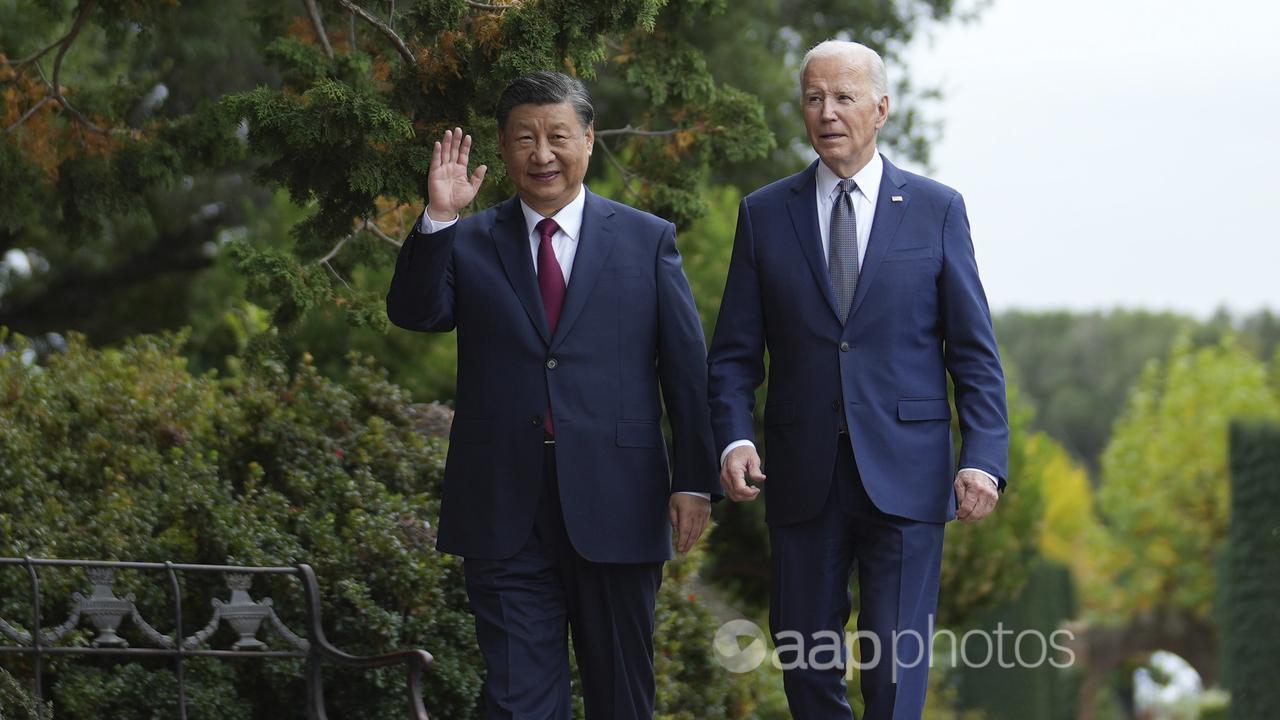 The US president said: "I think it's paramount that you and I understand each other clearly, leader to leader, with no misconceptions or miscommunications. We have to ensure competition does not veer into conflict."
The presidents and their respective aides on trade, the economy, national security and regional diplomacy gathered across from one another at a single long table, the culmination of negotiations between the two leaders' top aides over the past several months.
It was the leaders' first conversation of any kind since they met last November in Bali.
They are seeking to build back to a stable baseline after already tense relations took a nosedive following the US downing of a Chinese spy balloon that had traversed the continental US, and amid differences over the self-ruled island of Taiwan, China's hacking of a Biden official's emails, and other matters.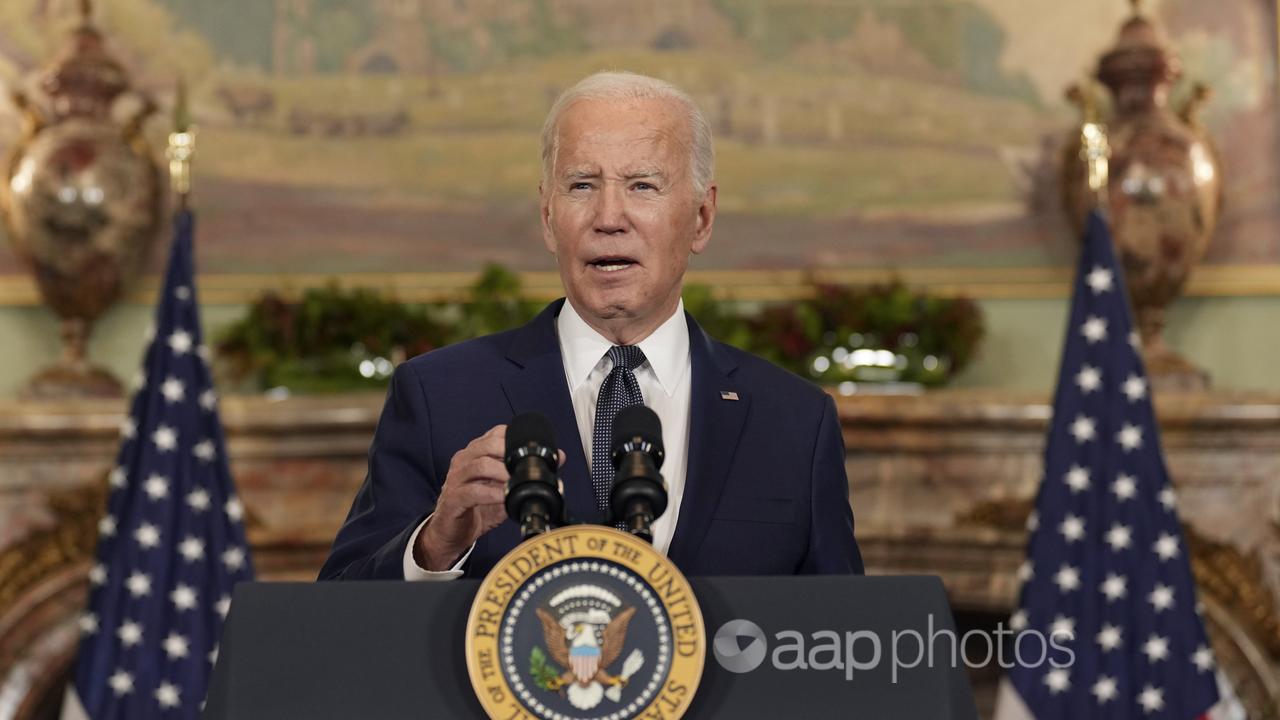 Mr Xi said the global economy was recovering, but its momentum remained sluggish.
"For two large countries like China and the United States, turning their back on each other is not an option," he said.
Mr Xi said it was not up to the US to dictate how the Chinese managed their affairs.
"It is unrealistic for one side to remodel the other, and conflict and confrontation has unbearable consequences for both sides," he said.
Briefing reporters after the meeting, Mr Biden was asked whether he still held the view, expressed in June, that Mr Xi was a dictator.
"Look, he is. He's a dictator in the sense that he's a guy who runs a country that is a communist country that's based on a form of government totally different than ours," Mr Biden said.
With Reuters