Having seen his players put in a bold, battling but ultimately unrewarded performance on their first match at Wembley Stadium, Graham Arnold now wants the Socceroos to take back home a memento of Antipodean history from their London double-header.
Australia meet New Zealand at English Premier League side Brentford's ground on Tuesday night (Wednesday 0545am AEDT) and the 'Soccer Ashes' are at stake.
That is the century-old, recently rediscovered ANZAC Soccer Ashes trophy. Created in 1923, a year after the sport's first trans-Tasman matches, it was contested until the mid-1950s when it dropped off the radar.
The trophy was found this year, in near-pristine condition, in the garage of a deceased former Australian soccer official and will be up for grabs in west London.
Like cricket's Ashes urn it is, by modern standards, a small and unusual prize. A wooden casket made of Australian maple and New Zealand honeysuckle, it contains a safety razor case that had been carried at the Gallipoli landings. Inside that are the ashes of cigars smoked by the two captains in the 1923 matches.
"It's hugely inspiring," Arnold said. "I showed the video today to the players, for them to understand the history. It's the first time in 70 years it's been played for, so there is big meaning to this."
While the video may have struck a chord, for many of Arnold's men there is another prize to play for: a place in the team.
'You'll see some changes, not wholesale changes. It's my last chance to look at some of the players," said Graham, who with a full squad to choose from says he is now getting "selection headaches".
"It's a chance for players to show me what they've got ahead of the World Cup qualifiers in November, and the Asian Cup in January."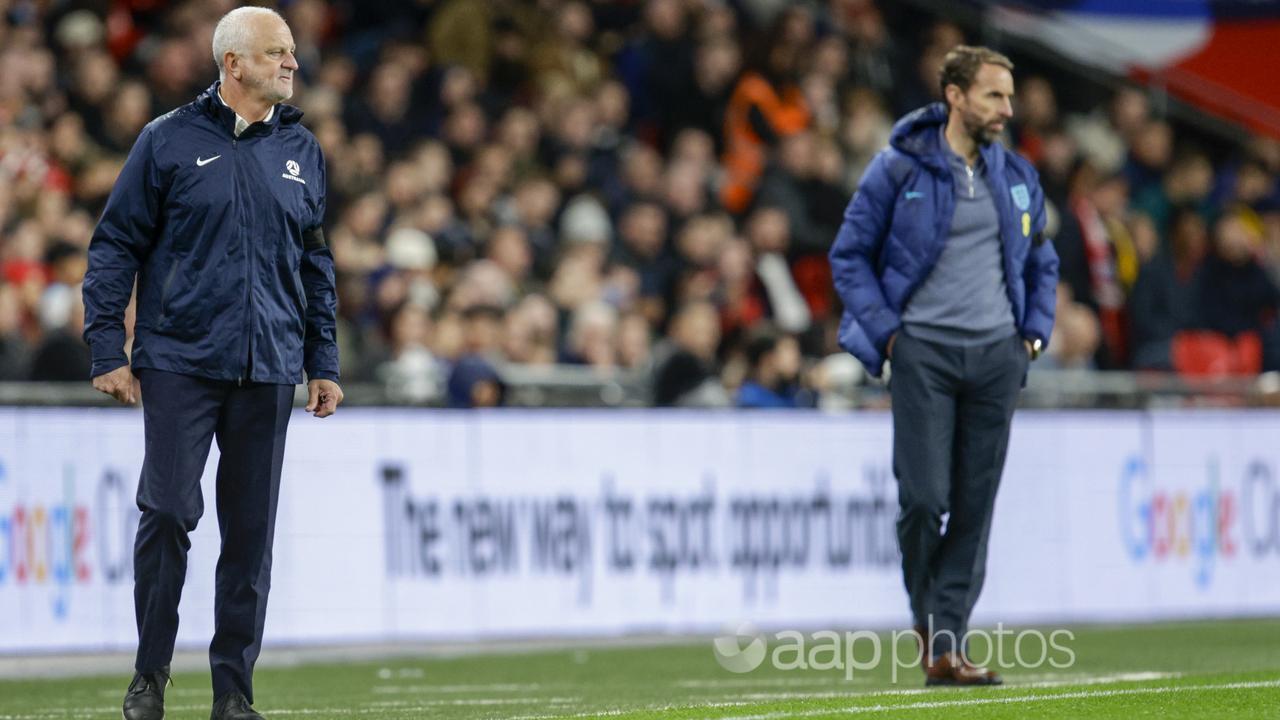 Arnold also wants a win. He said Gareth Southgate complimented him on Australia's positive approach, which the England boss said they rarely encountered at Wembley and set them up for their European Championship qualifier against Italy, also on Tuesday.
That was not much consolation for Arnold, who shouted himself hoarse trying to compete with the voices of 80,000 fans.
"I wasn't happy with the result," he rasped, huskily. "My expectations of the boys is to win games and we had the chances to win it."
New Zealand arrive from Spain, where they played a 1-1 draw with Democratic Republic of Congo on Friday night. A last-minute penalty-spot equaliser from Nottingham Forest's Chris Wood secured the draw and Arnold is aware that the Premier League veteran represents the All Whites main threat.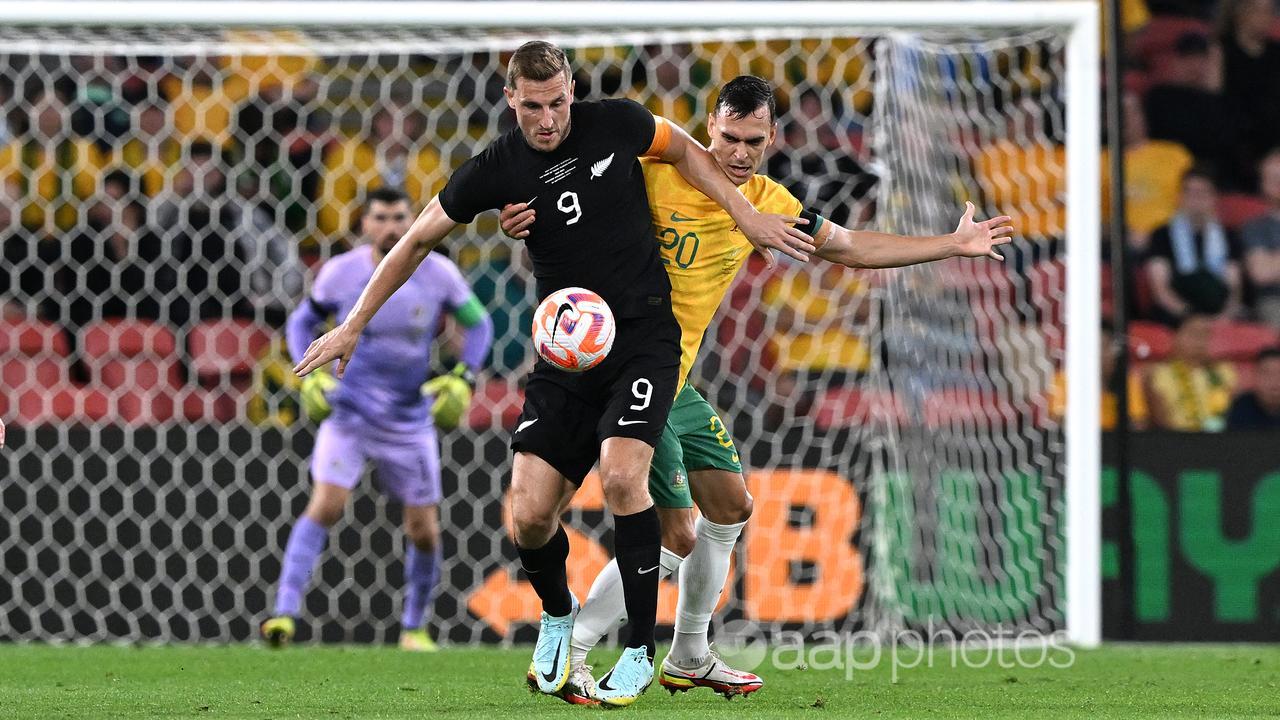 New manager Darren Bazeley has, said Arnold, "changed the style and system, but we know what their shape is like and will make sure they are ready for them."
To date Australia have won 42 of the 66 Trans-Tasman meetings and New Zealand 13, including the last six during which the Socceroos have conceded only once.
This will be their second meeting in London having previously played five km further down the River Thames at Fulham's Craven Cottage ground in 2005. Australia won 1-0 in front of 9,023.