Australia has signed a "groundbreaking" treaty with Tuvalu to offer citizens of the climate change-threatened nation the chance to build lives in Australia.
Prime Minister Anthony Albanese made the announcement in the Cook Islands on Friday alongside Tuvalu Prime Minister Kausea Natano on the sidelines of the Pacific Islands Forum.
The pact has several elements, including climate mitigation and adaptation, the migration pathway, and security.
Under the arrangement, Australia will take in 280 Tuvaluans a year, allowing them access to a special visa.
"We believe the people of Tuvalu deserve the choice to live, study and work elsewhere, as climate change impacts worsen," Mr Albanese said.
"This reflects Tuvalu's special circumstances as a low-lying nation that's particularly impacted, its very existence, by the threat of climate change."
The treaty is to be known as the Falepili Union, a Tuvaluan phrase meaning good neighbourliness, care and mutual respect.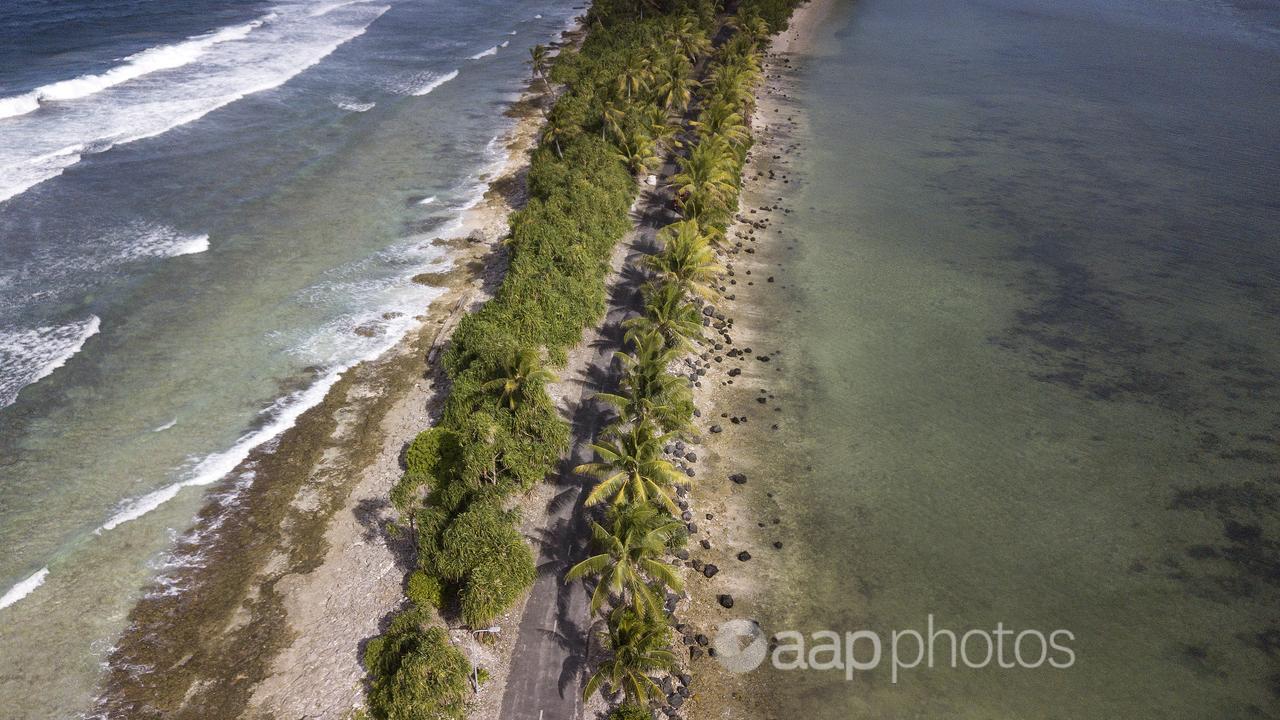 Australia will also fund a $16.9 million project to increase the landmass on Tuvalu's main island.
The security element sees Australia offer Tuvalu a "security guarantee" in the case of a major natural disaster, pandemic or military aggression.
Tuvalu is one of a handful of nations that has diplomatic relations with Taiwan, rather than China, giving the deal a geopolitical significance.
Mr Albanese did not say whether it would see Australia build a military presence on Tuvalu, but said all endeavours would need to be accepted by both countries.
The treaty was negotiated quietly after what Mr Albanese said was a "gracious" request for assistance from Tuvalu.
The pair of leaders held a bilateral earlier during the Pacific Islands Forum leaders meeting but gave no word of the forthcoming deal.
"It is without doubt the most significant agreement between Australia and a Pacific island nation ever," Mr Albanese said.
"What this does is formalise Australia as Tuvalu's partner of choice going forward. And that is, I think, a significant honour for us."
Tuvalu is located right in the centre of the Pacific community, east of Solomon Islands and north of Fiji.
It has 11,000 citizens, with a large diaspora in Australia and New Zealand.
Tuvalu is best known as the world's lowest-lying nation, with no part of its landmass – comprising six atolls and three islands – rising more than five meters above sea level.
It is reliant on fishing and fishing licensing for revenue, and has the smallest overall GDP of any nation.
Australia already has close ties with Tuvalu, which accepts the Australian dollar alongside the Tuvaluan dollar.
It has no military but the police is equipped with a patrol boat, which Australia gifted several years ago.
Foreign Minister Penny Wong travelled to Tuvalu earlier this year as part of the Albanese government's outreach into the Pacific.
When she arrived in April, Senator Wong completed her commitment of visiting all 18 Pacific Islands Forum nations.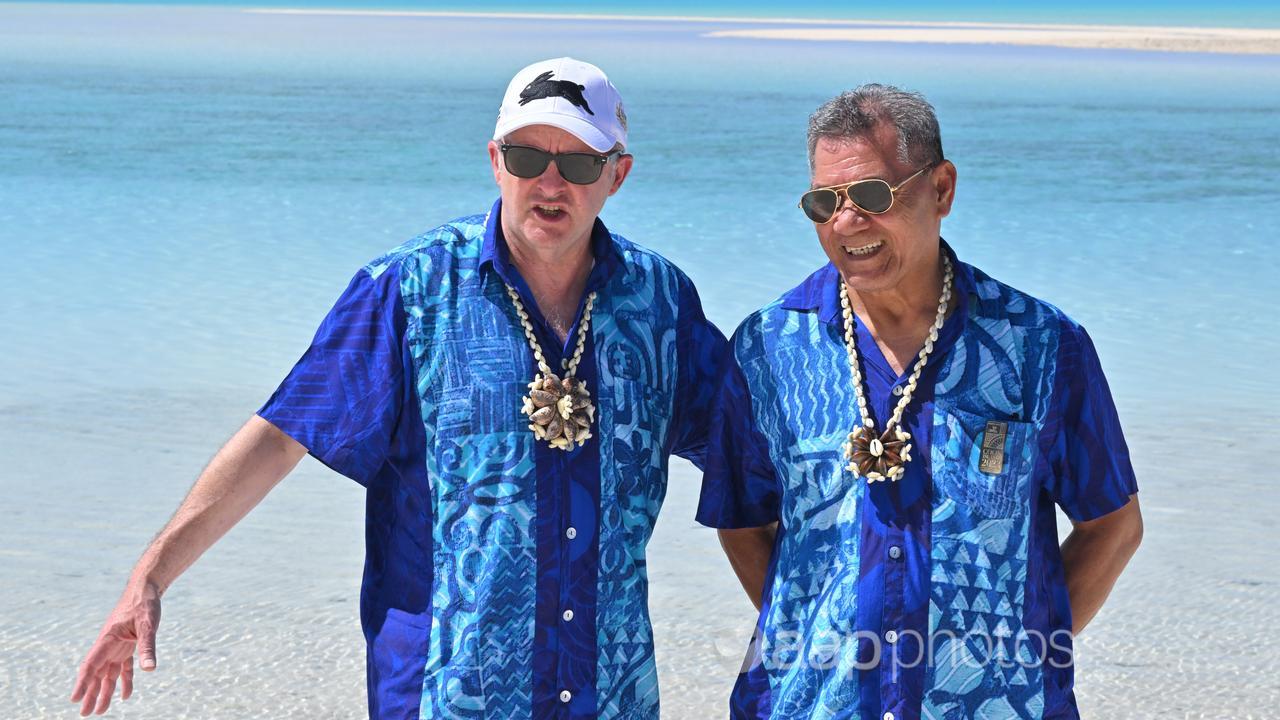 Mr Natano thanked Mr Albanese on behalf of his government and the people of Tuvalu.
"I wish to express my heartfelt appreciation for the unwavering commitment that our friends from Australia have demonstrated," he said.
"This partnership stands as a beacon of hope … a giant leap forward in our joint mission to ensure regional stability, sustainability and prosperity."
Tuvalu is due to hold elections soon, and Mr Natano said he expected the treaty would survive a change of government.
The Climate Council described the partnership as "commendable" but urged a renewed focus on Australia's emissions.
"Our first responsibility must be to get emissions down as fast as possible so that we can minimise the risk of people being forced from their homes, the communities and environments that sustain them," senior researcher Wesley Morgan said.