Australians who have been allowed to leave war-torn Gaza after safely escaping to Egypt will soon arrive back in the country, as thousands in Sydney call for a ceasefire.
There are now 25 Australians, permanent residents and their family members who have been allowed through the Rafah crossing and have made their way to Cairo.
Australian consular officials met them on the other side and organised accommodation and commercial flights home free of charge.
The Gaza border authority releases a daily list of approved foreign nationals who can leave the besieged strip but Australians have only appeared in the first iteration, with none nominated on the second and third day.
The first list included 34 Australians, permanent residents and their families.
Hundreds of international citizens have been able to cross into Egypt under a deal brokered between the US, Egypt, Israel and Qatar.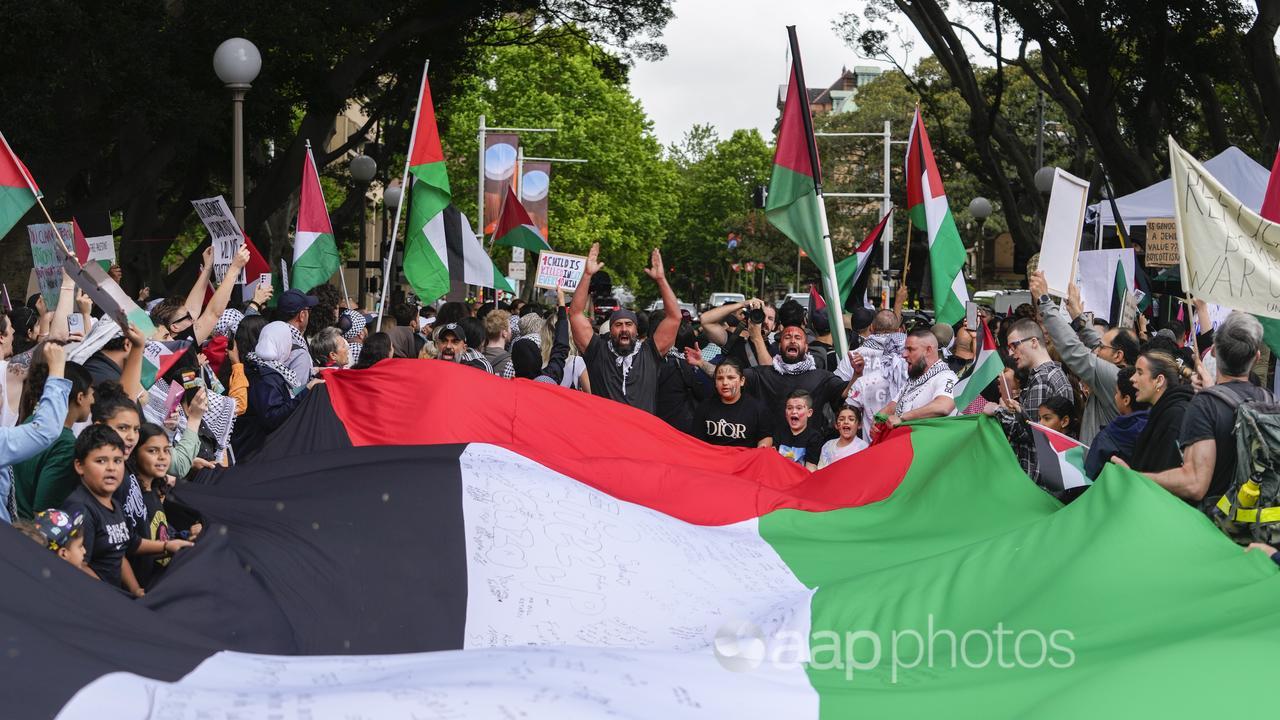 Back on Australian shores, thousands of people gathered at Sydney's Hyde Park on Saturday for the fourth week in a row calling for a ceasefire in Gaza.
Independent journalist and author Antony Loewenstein said the Australian Jewish community was divided in their support for Israel and public opinion had begun to shift.
"Not in my name," he told the crowd to cheers of "cease fire now".
"There is only one way forward and this is to have ceasefire," campaigner Assala Sayara said.
Australian officials are providing consular assistance to more than 60 people still in Gaza.
The Australian government was doing all it could to ensure those wanting to leave were able to safely, a Department of Foreign Affairs and Trade spokesman said.
The situation there is deteriorating as the effects of Israel's blockade of supplies, including water and fuel, worsen.
Humanitarian aid is trickling in but not fast enough, international human rights bodies and the United Nations warn.
Australian Foreign Minister Penny Wong has also urgently called for extra aid.
Satellite images published in the New York Times reveal tens of thousands of buildings, at least a quarter of those in northern Gaza, had been damaged or destroyed after almost a month of Israeli strikes.
Seven United Nations special rapporteurs for human rights have expressed concern about the potential for genocide in Gaza and called for an immediate ceasefire.
"We remain convinced the Palestinian people are at grave risk of genocide," they said in a statement.
Israel's allies also bore some responsibility to help stop the attacks.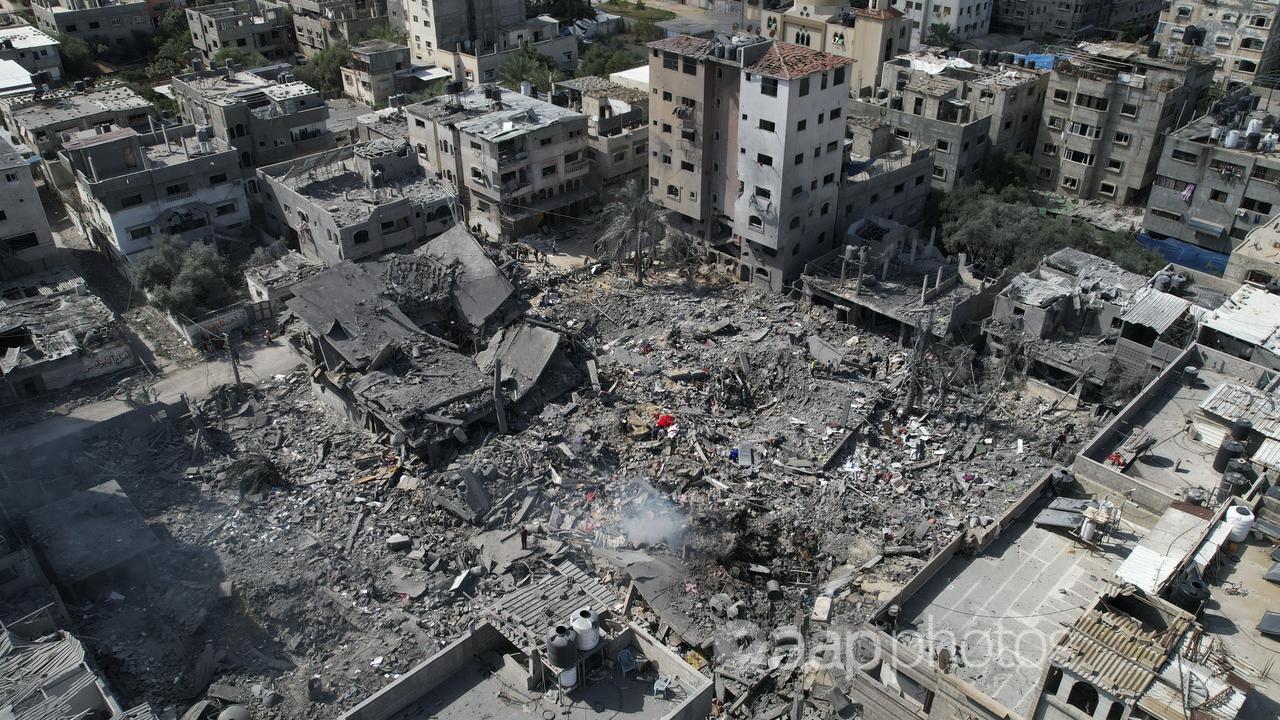 The seven special rapporteurs added strikes against a refugee camp – which Tel Aviv said killed militants and a senior Hamas commander – were a war crime.
Cabinet Minister Ed Husic reiterated calls for a humanitarian ceasefire to allow aid to flow.
But he warned people to "be very careful about using words like genocide".
"What we need to do is to de-escalate, to calm things down and to, in particular, help those that are innocent and have been deeply affected by those actions there in Gaza," he said.
The international community continued to watch closely, he said, as he expressed concern for the number of children being killed.
"There has to be a much more strategic, precise way to hold Hamas to account," he said.