Four Australians and a permanent resident have crossed the Palestinian border into Jordan from the West Bank.
Foreign Minister Penny Wong said the Kingdom of Jordan had assisted the five people.
"Officials remain in touch with other registered Australians wishing to depart the West Bank for Jordan," she posted on X, formerly known as Twitter.
"We are also assisting a number of New Zealand citizens."
More than 1800 previously registered Australians have left Israel and the occupied Palestinian territories.
Senator Wong said the humanitarian situation in Gaza was dire and the government was seeking to secure sustained and unimpeded humanitarian access and the safe passage of civilians.
The announcement came as Prime Minister Anthony Albanese prepared to meet Joe Biden at the White House.
During a press conference at the Australian embassy in Washington, Mr Albanese was asked about the US president's recent visit to Tel Aviv, which was seen by some as a tacit tick of approval for Israel's ground offensive.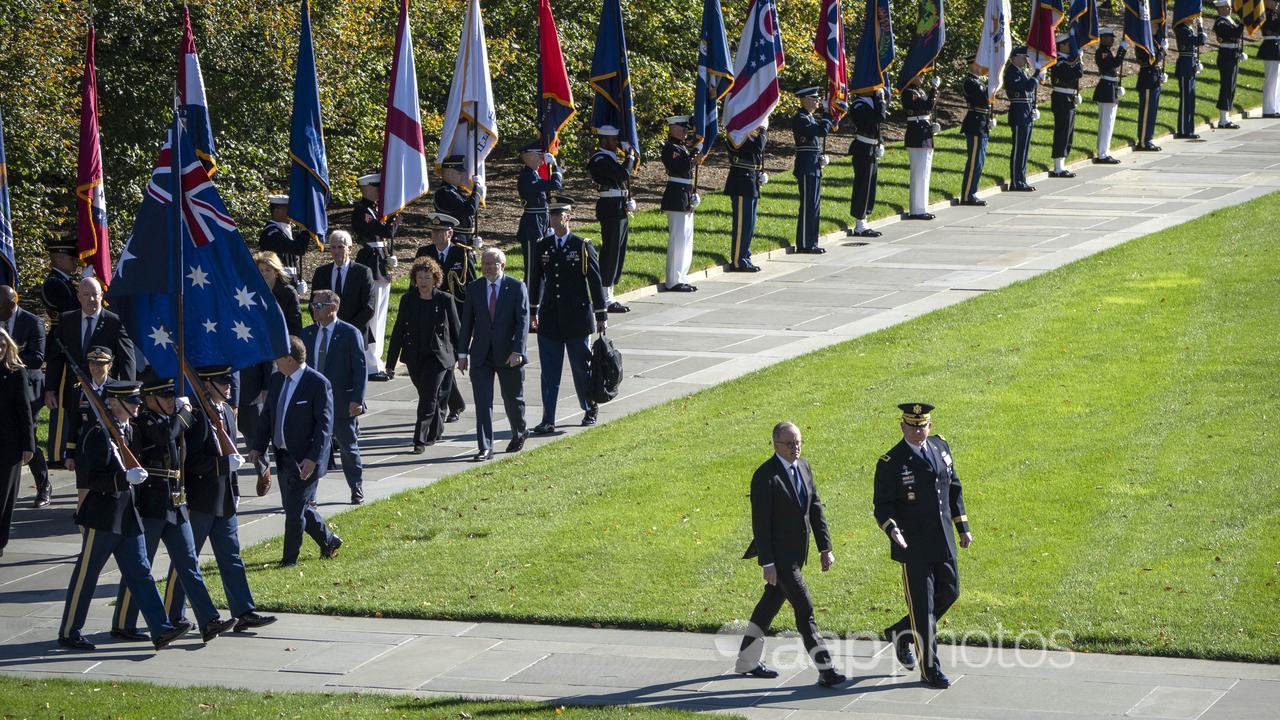 The prime minister was also asked whether standing alongside Mr Biden could be seen as "picking a side" against Palestinian Australians.
"We picked a side against Hamas," Mr Albanese responded.
"We did that very clearly and unequivocally.
"The actions of Hamas are against the interests of both the Israeli population, clearly, but also against the interest of Palestinians."
Mr Albanese backed the US president's decision to call out Hamas for its barbaric attack on Israel, which sparked the latest conflict.
He called for humanitarian aid to be allowed into Gaza and urged Israel to adhere to international laws in its response to the massacre.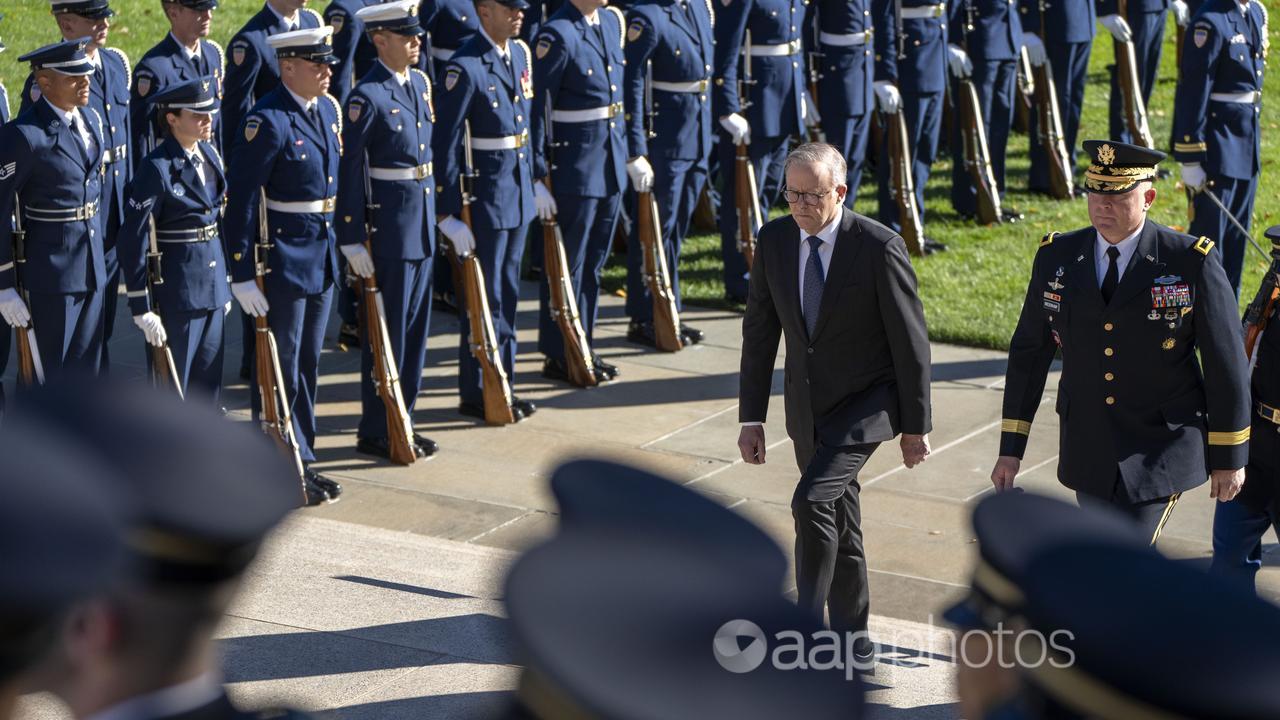 At least 2000 children have been killed in Gaza.
"Children are particularly vulnerable to the impact of explosive weapons, their bodies are thrown harder and further by the blasts," Save the Children's Jason Lee said.
"Their bones bend more, increasing the chances of long-term deformities with little chance of recovery, they have less blood to lose."
Thousands more children are injured and a lack of medical supplies, fuel for electricity, food and water are making the situation more dire – especially for hospitals – after Israel blocked supplies entering Gaza.
Palestinian Legislative Council member Mustafa Barghouti said the Australian government either "supports a ceasefire or they want Israel to continue this war".
"My question to Australian parliamentarians is: do they think Palestinians are equal or not?" he told ABC radio.
"This is not a war on Hamas, it's a war on every Palestinian in Gaza."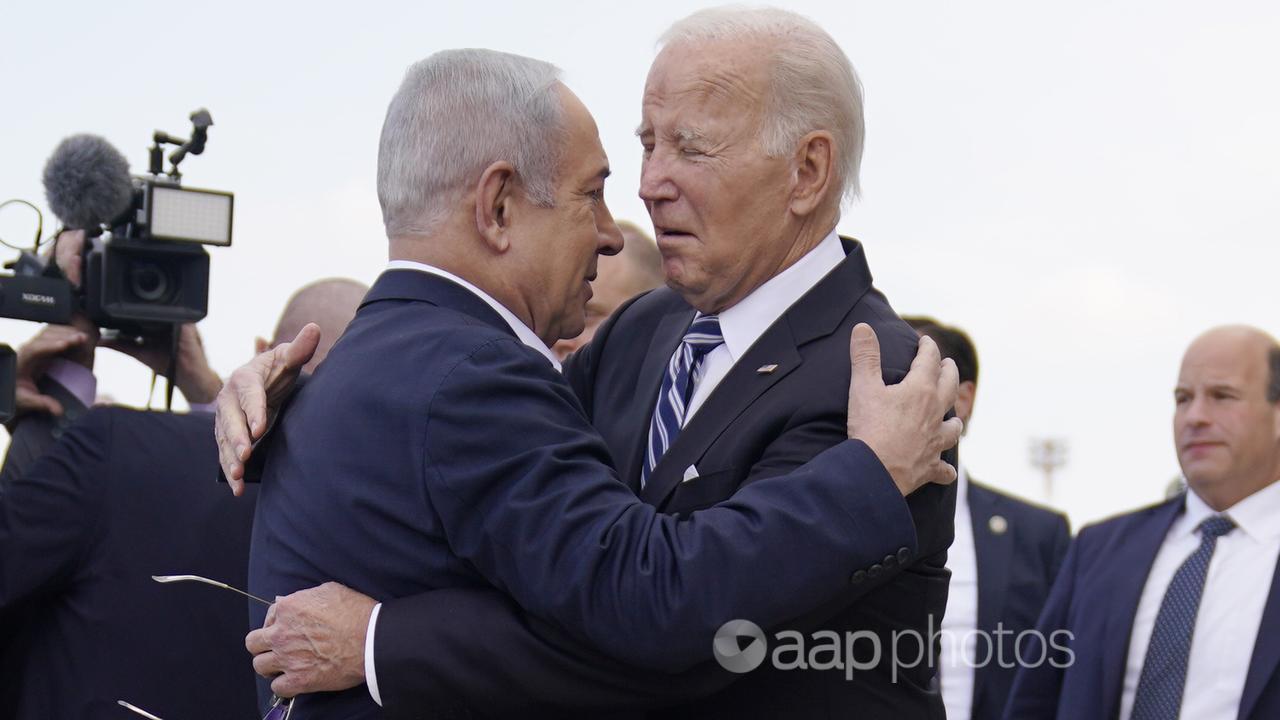 Mr Biden travelled to Tel Aviv last week, meeting with Israeli Prime Minister Benjamin Netanyahu and his war cabinet.
The prime minister has been urged to make a similar diplomatic visit after confirming he had not yet spoken to Mr Netanyahu.
"It shows the message of Australia's desire to see a flow of humanitarian support and assistance as well," Liberal frontbencher Simon Birmingham told Sky News.
However, cabinet minister Bill Shorten said a trip to Israel would not make as much sense for an Australian leader.
"The prime minister has been very clear about his repugnance at the shocking atrocities of the psychotic Hamas attacks," Mr Shorten said.