More Australians trapped in Gaza could soon be let into Egypt through a humanitarian corridor as hundreds of foreign passport holders prepare to leave.
Gaza's border authority told foreign passport holders to be ready on Thursday morning local time to travel through the crossing in a second opening.
Foreign Minister Penny Wong confirmed 20 Australian citizens, one permanent resident and two family members left Gaza through Rafah in the first tranche on Wednesday.
Australian officials had been working on the Egyptian side of the crossing and were there to assist the citizens and their families. They will be offered accommodation in Cairo and free flights to Australia.
"I'm so relieved and grateful this cohort was able to cross," Senator Wong told reporters in Adelaide on Thursday.
About 20 Australian citizens, plus family members, remain in Gaza and the foreign minister's department is providing assistance to a total of 65 people still in the strip.
"We will keep working to ensure we get as many of that Australian cohort out as possible," Senator Wong said.
An approved list published by the Gaza border crossing authority and seen by AAP features 26 Australian citizens and eight Palestinians under the Australian category, which includes family members.
It includes children as young as one and two. There is a total of 10 minors.
Senator Wong spoke on Thursday to Australia's ambassador in Egypt, who was with Australian children who had made the 17-hour journey to Cairo.
"He said people seemed in good health and were relieved but we are ensuring anyone who needs medical attention will receive it," she said.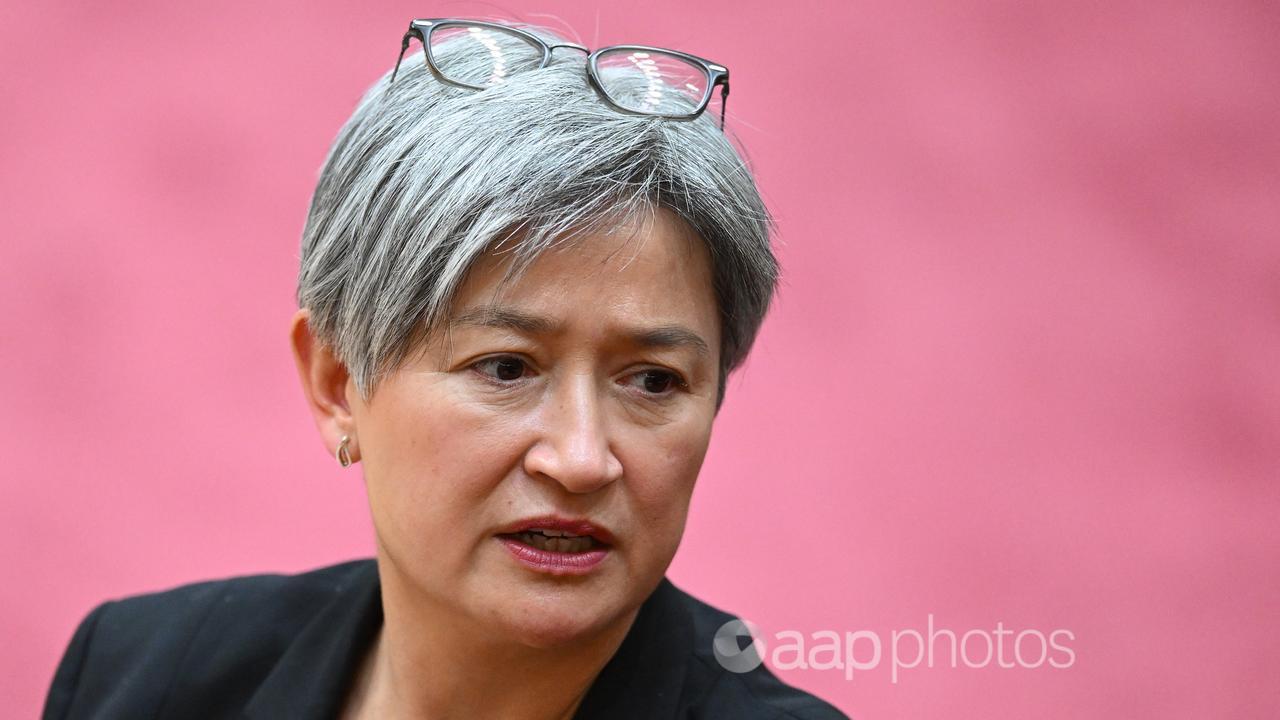 Some 7500 foreign nationals would leave Gaza over about two weeks, Reuters reported, citing a diplomatic source.
Immigration Minister Andrew Giles said he was aware of a case concerning an Australian man who stayed in Gaza after his Palestinian wife who had an Australian visa was told by Egyptian officials she would not be allowed through.
The woman was on an initial list provided to Egyptian and Israeli authorities but was left off a revised list, the ABC reported.
Senator Wong again urged Israel to listen to calls for restraint during the conflict against Hamas, which is considered a terrorist group by the Australian government.
Israeli air strikes that levelled apartment buildings at a refugee camp in Gaza have drawn international condemnation.
Gaza's Hamas-run health ministry said almost 200 people had been killed at the camp.
Israel said it had killed a senior Hamas commander and destroyed "underground terror infrastructure".
The fact Hamas "is a craven terrorist group" that used human shields and hid within civilian infrastructure didn't lessen Israel's need to follow international law, Senator Wong said.
"We want humanitarian supplies of food, water, medicine, fuel to reach people in desperate need, the people of Gaza cannot wait," she said.
The international community will not accept ongoing civilian deaths, the foreign minister added.
"So, when Israel's friends urge Israel to exercise restraint, when Israel's friends urge Israel to protect civilian lives, it's critical that Israel listens."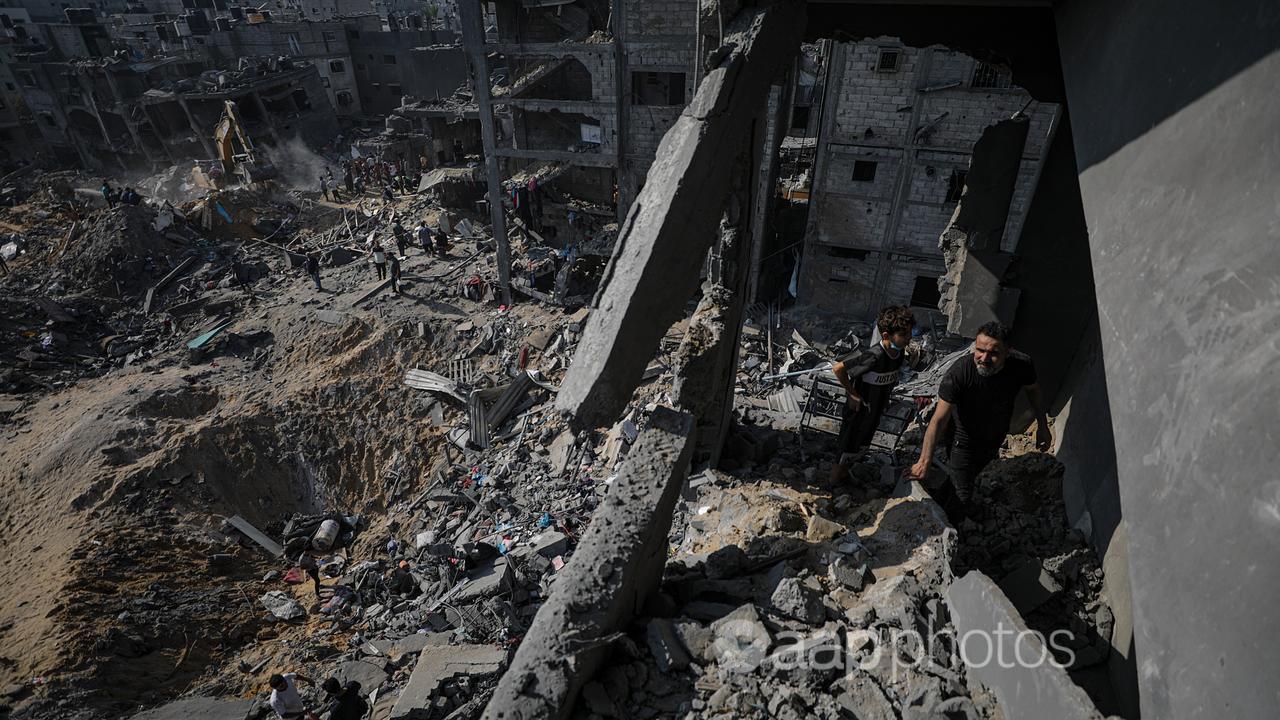 Prime Minister Anthony Albanese reiterated calls for a humanitarian pause of hostilities.
He also condemned "hatred in any form" in Australia with reports Jewish students were scared of being targeted by anti-Semitism.
Money had been provided for both Jewish schools and synagogues as well as for the Islamic and Palestinian communities, with women who wear hijabs regularly getting abused and vilified because of their dress, Mr Albanese said.