Australia could play their "big three" pacemen in every World Cup match, as coach Andrew McDonald resists the temptation to rest players for the clash against the Netherlands.
Wednesday's match will be Australia's fifth in an 18-day period to begin the World Cup, which has featured trips to Chennai, Lucknow, Bangalore and now Delhi.
The so-called "big three" quicks – Mitchell Starc, Josh Hazlewood and skipper Pat Cummins – have played all four games so far on the way to a 2-2 record.
Back-up paceman Sean Abbott is yet to feature other than as a substitute fielder, while fast-bowling allrounder Mitch Marsh has completed one over across the four games.
Allrounder Marcus Stoinis has been the go-to fourth pace option, returning figures of 2-40 from his five overs against Pakistan last Friday.
The depth of Australia's fast-bowling stocks at Test level prompts routine interest in McDonald's rotation policy, with Scott Boland called in for two matches in the Ashes as others were rested.
But there are no plans to give the pacemen a break against the Netherlands despite the busy recent schedule, and that approach may extend to the rest of the World Cup.
McDonald pointed to a six-day break between Saturday's match against New Zealand and the next game against England as a chance for the pacemen to recuperate.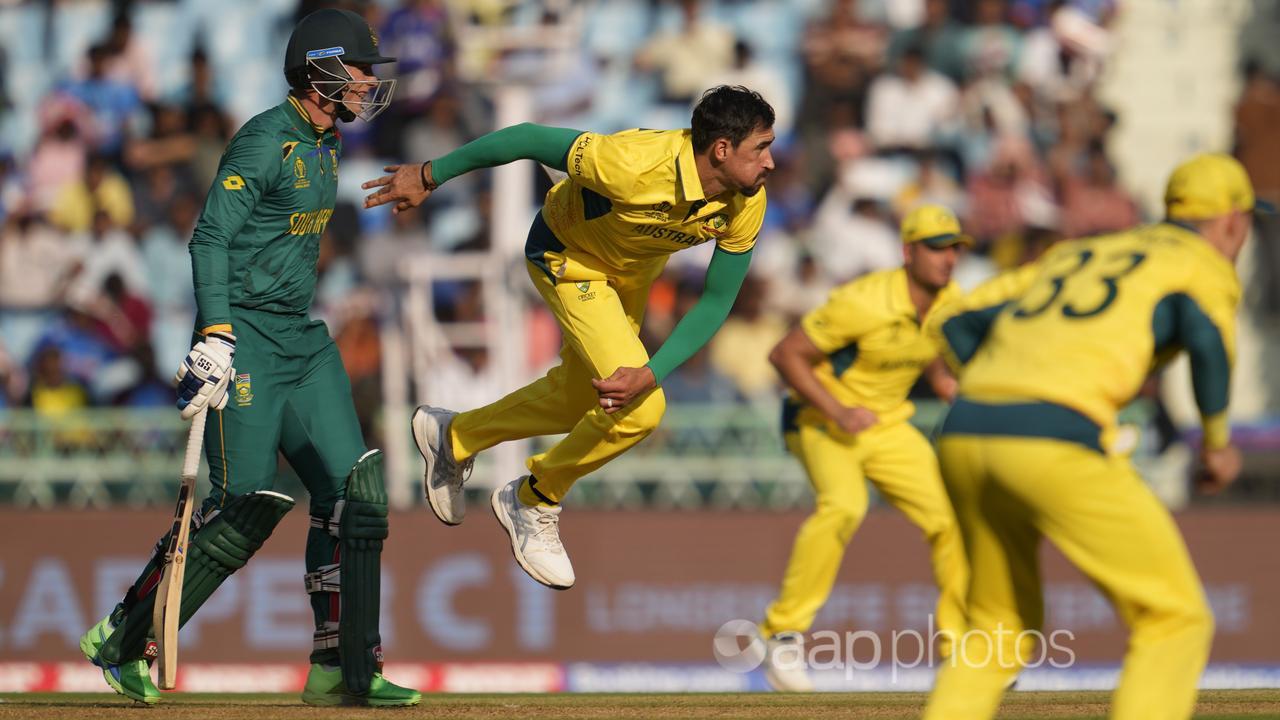 "If they are to miss the (Dutch) game, it would be through potential niggles, not anything to do with resting," McDonald said.
"It is taxing (but) we've got a big break on the back of New Zealand.
"We feel there's ample gaps in the way the tournament's structured to be able to get your best players through potentially all the games."
At 14th on the ICC standings, the Netherlands are the lowest-ranked side featuring at the World Cup.
But the Dutch showed their mettle in a surprise 38-run win over otherwise-undefeated South Africa last week.
"They've got some really quality players in decent form, so I don't think anyone will be taking anyone lightly on the back of what's happened," McDonald said.
"Even coming into the tournament, you don't take anyone lightly.
"They're also sitting in their camp saying, 'We've got an opportunity to knock Australia over'. We have to be on our guard."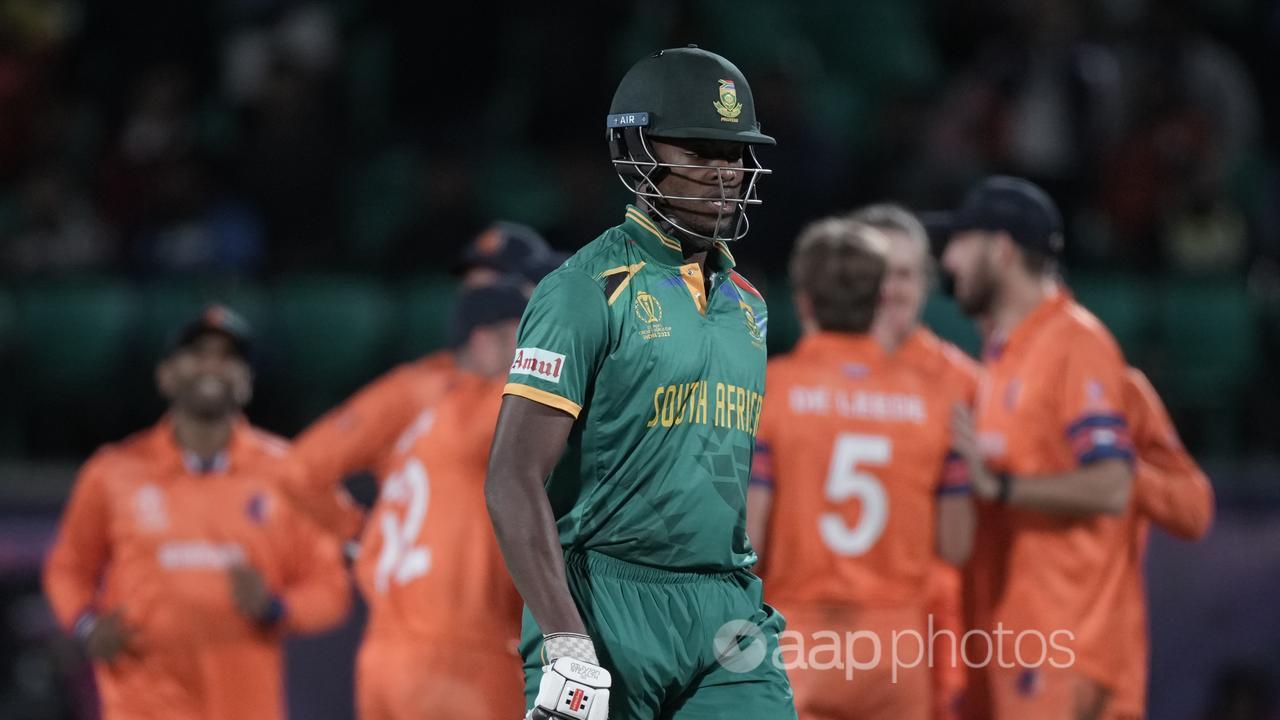 After slumping to a 0-2 start with losses to India and South Africa, back-to-back victories against Sri Lanka and Pakistan have put Australia's World Cup fate back in their own hands.
If they win their remaining five games, Cummins and company are guaranteed to progress to the final four.
"We came up against two opponents in the first two rounds that were quality and we weren't at our best, which was disappointing," McDonald said.
"But we've been able to shift that. Against Pakistan we got back to playing the way that we know we can.
"Have we got room for improvement? There's no doubt about that."