Test hopeful Cameron Bancroft deserves another crack at opening the batting for Australia, former national team coach Justin Langer says.
But Langer is uncertain whether Bancroft's prolific recent run-scoring will be rewarded when Test incumbent David Warner retires in January.
"I always believe you have got to be so good they can't ignore you," Langer told reporters on Monday.
"And he has been so good, it's going to be hard to ignore.
"That said, selection is tough. I don't envy any selectors in any sport.
"What Cameron Bancroft is doing is all that he can do – make runs.
"It's the only currency of value is runs, and he is making plenty of those at the moment."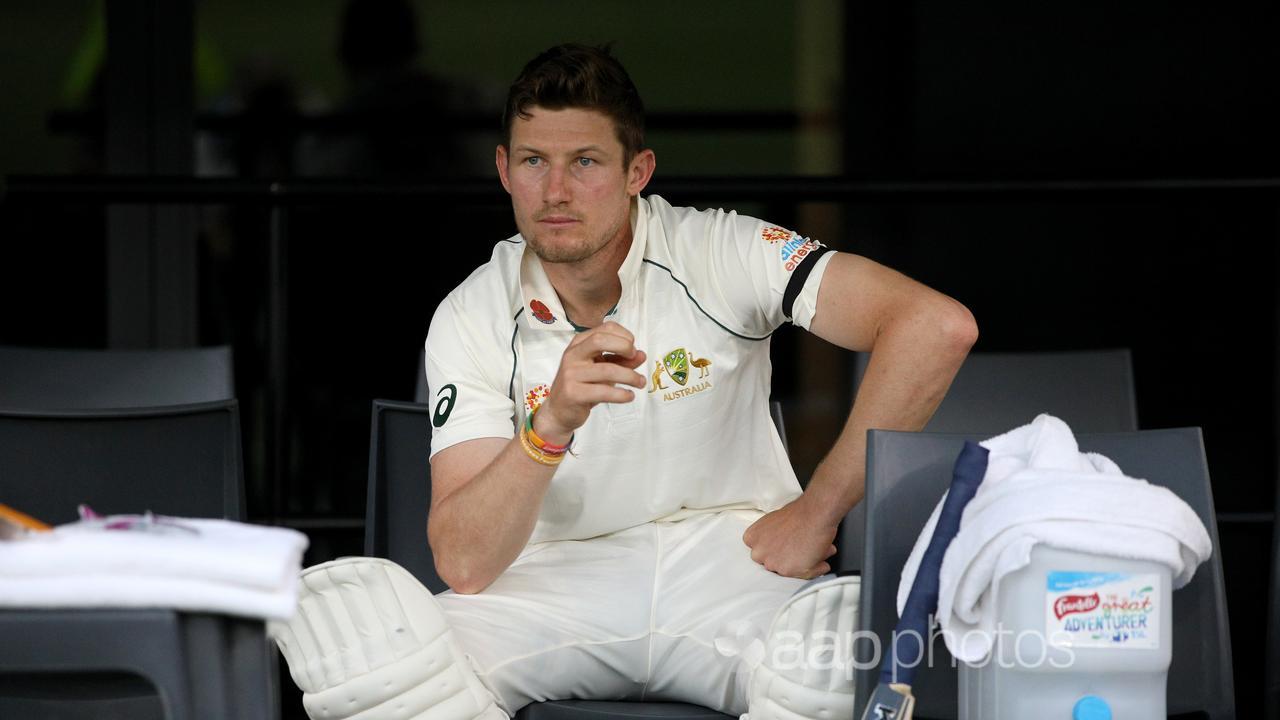 Bancroft is in the midst of another Sheffield Shield spree, with two centuries, 97 and 57 among his scores this season.
Those feats follow the right-hander topping Shield run-scoring last season with 945 at an imposing average of 59.06.
He top-scored for his state again on Monday, hitting 34 in WA's 141 on day one of their Shield clash with NSW at the SCG.
Marcus Harris finally found form to start his summer on Monday, going to stumps unbeaten on 59 for Victoria against Tasmania after scores of 0, 10, 0 and 11.
But Bancroft's 404 runs at 80.8 this summer has him well ahead of potential rivals at the top of Australia's order including Harris (80 at 20) and Matt Renshaw (271 at 54.2).
Bancroft was banned from cricket with Warner for the sandpaper scandal in March 2018 during Australia's third Test against South Africa in Cape Town.
He played two more Tests in 2019 before being discarded under Langer, who took over as Australia's coach after that controversial 2018 series.
"He has made consistently a lot of hundreds – you always judge a player on their hundreds because hundreds win games," Langer said.
"You look at his balance at the crease, he is playing off the back and the front foot … he plays well in all three forms of the game, which tells me he's an improved player.
"He's worked a lot on himself as a person since South Africa.
"Without question he has got a curious mind … maybe (only) Marnus Labuschagne and Steve Smith have got a better work ethic in world cricket, let alone Australian cricket.
"So because of those factors he's definitely a better player."
Langer was speaking at a re-branding announcement of Perth's Test this season.
The city will host the first Test of the summer against Pakistan from December 14 in a match now dubbed 'The West Test'.
A section of Perth's formerly all-seated Optus Stadium will be designated as a grassed hill area, accommodating about 500 spectators.