All four of Australia's big banks have passed on a cash rate hike to their home loan customers, who are budgeting, trimming spending and working more to afford ballooning repayments.
Commonwealth Bank of Australia was the last of the big four to increase its interest rates for variable home loans following the Reserve Bank's decision to lift by another 25 basis points.
The increase brought the cash rate to 4.35 per cent and followed four months on hold at 4.1 per cent.
Interest rate increases have been pushing up repayments, yet the head of National Australia Bank said its customer base was proving resilient.
On a conference call announcing the business bank's full year results, NAB chief executive Ross McEwan said customers were shopping around for cheaper home loans, taking on second jobs and, in some case, making deep cuts in their spending.
"Forty per cent of our customers are actually doing a budget for the first time in their lives," he said.
The bank's cash earnings of $7.7 billion for the 2023 fiscal year, up 8.8 per cent from the year before, reflected the profitability of its key business and private banking arm.
Mr McEwan said the bank faced some of the thinnest mortgage margins he had encountered in his Australian banking career.
The retail sector is also under pressure as cost of living pressures weigh on spending.
Department store chain Myer started the financial year softer, with sales for the first quarter down 0.9 per cent on the previous year.
Outgoing chief executive John King told shareholders at the company's annual general meeting sales had improved during the past seven weeks.
But he was "very cautious" of economic headwinds, including the RBA's decision to lift interest rates again.
Interest rate rises are yet to make much of a mark on Australia's resilient labour market, but a sharp five per cent fall in SEEK job ads numbers last month suggests it may be loosening up.
Job ad numbers have been sinking but the October decline was larger than in recent months, with advertising levels getting closer to pre-pandemic norms.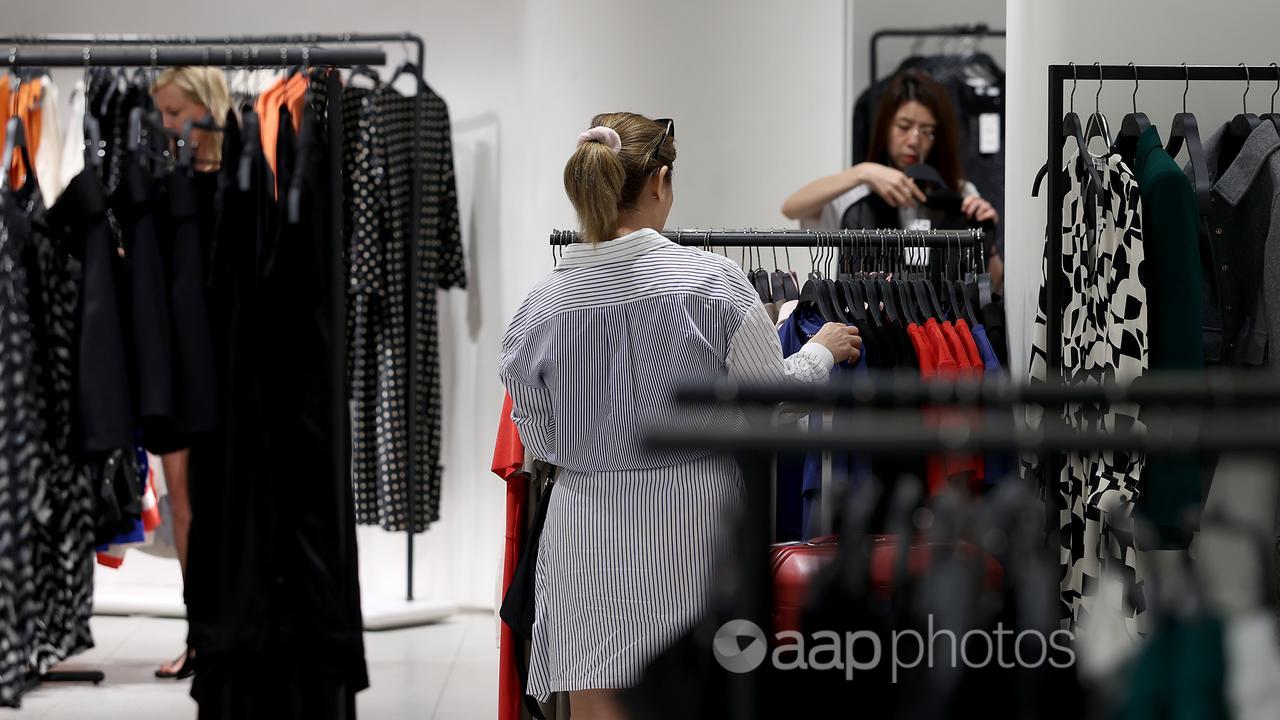 The fall brought job ad numbers back in line with 2018 levels, though they remain 16.7 per cent higher than in October 2019.
Applications per job were also higher across all industries.
NAB senior markets economist Taylor Nugent said fewer ads was consistent with a large pullback in unmet labour demand paired with robust population growth.
"Some of the exceptional tightness in the labour market has been easing," he wrote in a note.
"Vacancies have moderated, employment intentions are still reasonably healthy but well off their peaks, and consumer sentiment surveys suggest household expectations for unemployment have risen."
A separate dataset from the Australian Bureau of Statistics found the number of jobs reported through single touch payroll in mid-October was broadly similar to mid-September.
The dataset, which is not seasonally adjusted, captured a large number of temporary roles linked to the recent Aboriginal and Torres Strait Islander Voice referendum last month.
The labour market is expected to soften as higher interest rates cool the economy though the Reserve Bank's latest set of economic forecasts paint a slightly more optimistic picture.
The unemployment rate is now expected to peak at 4.25 per cent, compared to 4.5 per cent as predicted back in August.
The central bank will release a full set of economic forecasts on Friday.