State police will work with federal and overseas authorities to try to bring a key figure in an alleged billion-dollar crime syndicate back to NSW after arresting dozens of accused associates in a major sting operation.
Lebanese officials arrested Bilal Haouchar – a well-known underworld figure – along with four associates in Beirut overnight as NSW police swooped on more than 28 alleged members of one of Australia's largest crime syndicates.
Investigators on Wednesday lifted the veil of secrecy on the year-long investigation, which involved state police, the NSW Crime Commission, Australian Border Force and the Australian Federal Police.
Police said the crime syndicate, which was largely operated from Lebanon, had been linked to $1.5 billion in cryptocurrency transactions while committing various firearm, drug, tobacco and money-laundering offences.
The domestic police operation swung into force on Sunday when a 40-year-old man was arrested at Sydney Airport while attempting to leave the country.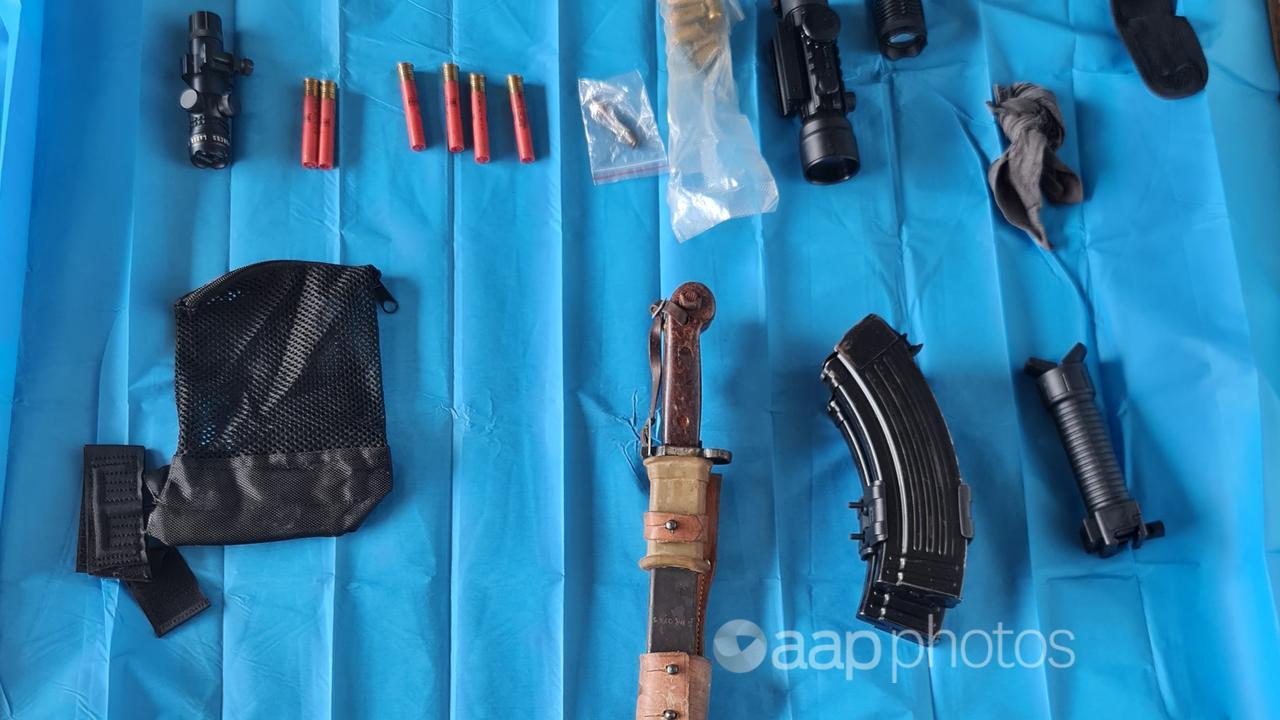 Police allege he is a ringleader of the syndicate's Australian arm and charged him with nine offences including directing the activities of a criminal group, supplying prohibited drugs and dealing with the proceeds of crime.
Two other men were arrested on suspicion of being facilitators of the crime syndicate and charged with similar drug and criminal activity offences.
All three were refused bail to appear in local courts across Sydney during the week.
NSW Police Deputy Commissioner David Hudson described the gang as "the biggest criminal network or enterprise in Australia" and one that had strong "familial links".
"We will allege this international network had tentacles far-reaching into all levels of organised crime here in NSW and is believed to have controlled the illicit drug trade through price determining and fixing," he said.
Two tonnes of prohibited drugs, with a street value of over $130 million, were seized along with 60 encrypted devices and 25 firearms during the execution of 43 search warrants across Sydney.
A Lamborghini sports car, $1.5 million in cash, $2 million in cryptocurrency and $3 million of jewellery were also confiscated.
Mr Hudson said the criminal organisation had been "significantly disrupted if not eliminated" after the busts.
He added police believed much of the gang's activity had been orchestrated from overseas and investigators were trying to bring those involved back to Australia to face charges.
"We are currently still dealing with the AFP and overseas authorities in the pursuit of those individuals," he said.
Haouchar is currently in custody with no charges yet laid by Lebanese police.
A warrant had been put out for his arrest by Australian police since he left Australia in 2018 and a renewed warrant was issued last week.
Australia does not have an extradition treaty with Lebanon, complicating any efforts to bring Haouchar before local courts.
Organised Crime Squad commander Peter Faux said police investigations indicated the syndicate was involved in large-scale drug trafficking and supply, firearms distribution and violent crimes.
He said the gang was responsible for the "industrial-scale movement" of money around the world via cryptocurrencies.
Four other people presently overseas are also wanted by police and Detective Superintendent Faux said warrants would be issued for their arrests if they did not return to Australia.
About 450 police took part in the 12-month investigation, with more arrests expected.