Australia could be flush with homegrown wipes for bottoms, barbecues and benchtops that don't block the nation's sewers.
A local manufacturer is marking World Toilet Day by calling on consumers to demand retailers sell plastic-free "certified to flush" products rather than imported wipes that fail to meet eco-friendly standards.
South Australia-based Hygiene Co has developed the only wet wipe manufacturing plant in the nation, with advanced technology to produce wipes that meet the standards of Australia's national water utilities.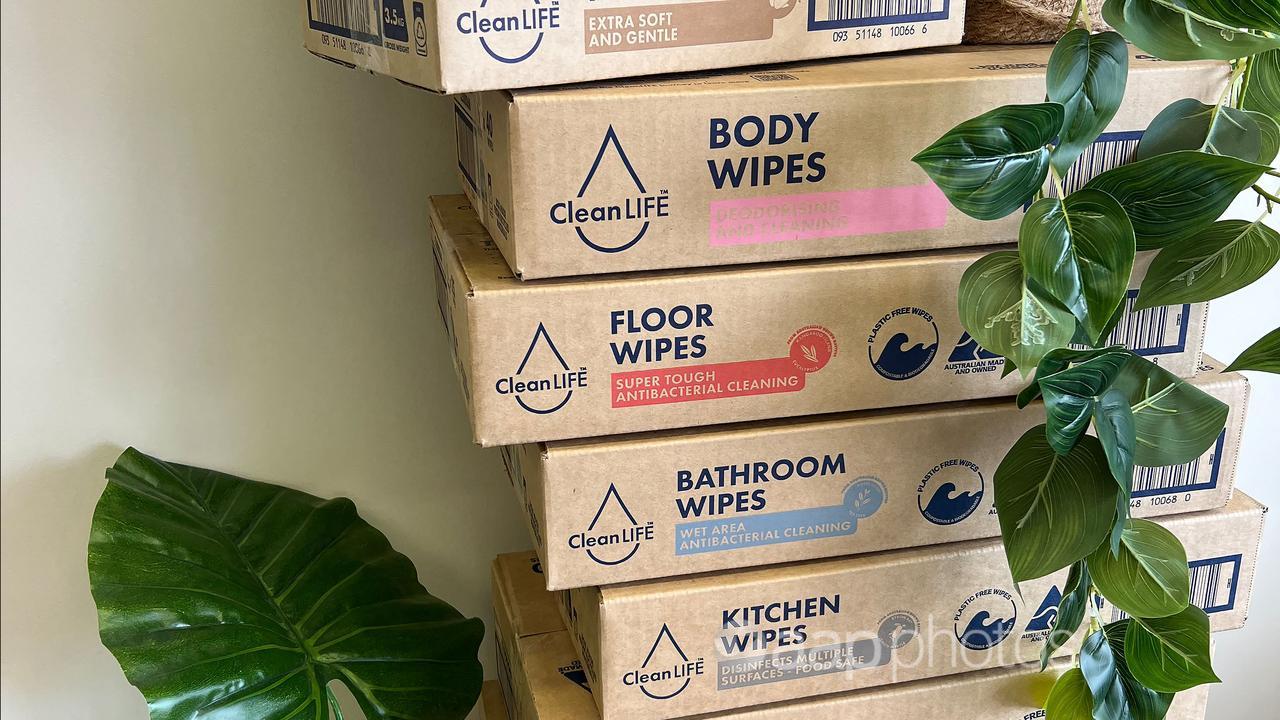 Headed by two dads from Adelaide, Phil Scardigno and Corey White, the firm manufactures for consumers in small soft packs and in bulk as medical and industrial-grade products.
"Foodland, the independents, Chemist Warehouse and Baby Bunting have been fantastic and taken us on nationally," Mr White told AAP.
The company is now in talks with Coles and Woolworths to sell its CleanLIFE brand, with releases in 2024 to include plastic-free wipes packaged as "toosh", "baby", "fem" intimate wipes as well as "face" and "loo" cleaning packs.
Why make a single-use wipe out of a fossil fuel when it can be made out of certified sustainable wood pulp so it breaks down in real-time, Mr White said.
"You can put them side by side and generally people wouldn't be able to tell the difference," he said.
Most wipes imported into Australia are made of polyester or polypropylene, far exceeding plastic drinking straws in their impact on the environment.
Australia creates more than 25,000 tonnes of plastic landfill each year from wet wipes, compared to the 800 tonnes a year from drinking straws before they were banned.
Surging wet wipe usage has also caused blockages when they're flushed, helping to create so-called fatbergs of waste.
Consumers assumed flushable wipes from China, Europe and North America would also work in Australia, but our drainage and septic toilet systems are different so the wipes did not break down in our toilets.
Hygiene Co has tested baby wipes and kitchen wipes and found microplastic residue was left on the surface.
"Then people are putting raw meat or foods on their kitchen bench and they're being absorbed into food," Mr Scardigno said.
"Barbecue wipes have also become big, where people are cleaning down to be hygienic but then you're heating up microplastics on a barbecue, which gets into the meat."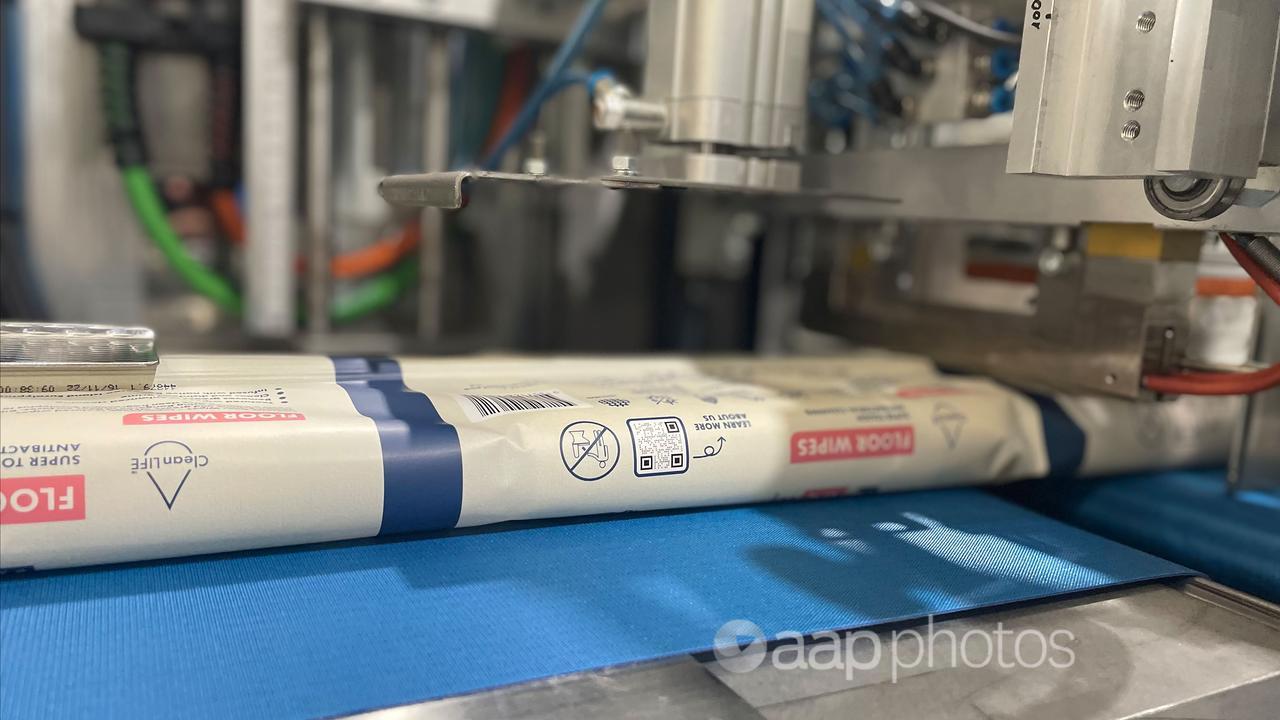 Hygiene Co is also in talks with federal agency Austrade on how to meet global needs, after the United Kingdom announced plans to ban flushable wet wipes as cities deal with bus-sized fatbergs.
Boots, Tesco and Aldi have stopped selling wet wipes containing plastic ahead of new regulations, and Hygiene Co suggests Australia follows their lead.
The move would add to bans on plastic bags and efforts to keep trillions of microbeads from body wash, toothpaste, sunscreen and cosmetics out of water systems.
"You can come top down with regulations, but you can also come bottom up with consumers demanding them," managing director of Australia's Advanced Manufacturing Growth Centre Jens Goennemann said.
"It's important that consumers drive the change, and I think that's the most powerful voice."
The theme of this year's World Toilet Day is accelerating change to protect nature and improve toilets and sanitation systems.