An alleged Chinese crime syndicate has been busted and accused of using a money transfer chain as a front to launder almost $229 million.
The Australian Federal Police accused Changjiang Currency Exchange, which has 12 shop fronts across the nation, of being secretly run by an underworld money laundering syndicate.
The Long River syndicate is accused of laundering almost $229 million in illegal funds through the business in the past three years.
More than 300 officers on Wednesday conducted 20 raids across every mainland state and seized $50 million in luxury homes, vehicles and items.
Four Chinese nationals and three Australians were arrested across Melbourne and charged over their alleged involvement.
They are a Balwyn man, 37, a Glen Iris man, 40, a Vermont woman, 33, a man and woman from Kew, both 35, a Balwyn North man, 37, and a Balwyn woman, 38.
All seven faced Melbourne Magistrates Court and none applied for bail.
Barristers for at least four signalled possible applications for bail in early November before all seven return to court for a committal mention in March.
The alleged boss of the syndicate was among those arrested and more people could be taken into custody, AFP Assistant Commissioner Stephen Dametto told reporters on Thursday.
"This is probably the most sophisticated and most significant money laundering organisation that we have disrupted," he said.
"In terms of the way they did their business, in terms of the money they moved."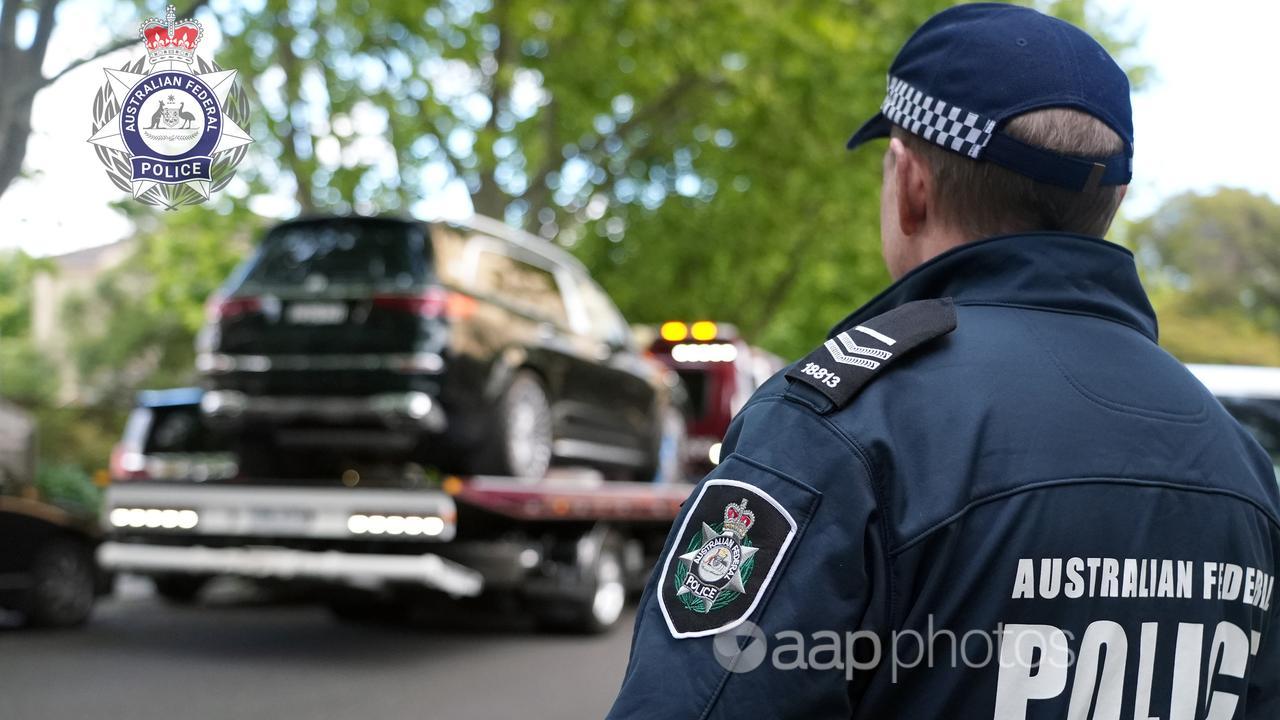 Former Howard government minister Gary Hardgrave had appeared in video for the currency exchange business but is not under suspicion.
"He hasn't formed any part of our investigation," Mr Dametto said.
"They were putting a legitimate facade forward to the public and that wasn't just about having shop fronts around Australia."
The probe was in part triggered by AFP investigators noticing that the exchange chain opened, and updated new and existing shop fronts in the heart of Sydney during the city's COVID-19 lockdowns.
Mr Dametto said it sent alarm bells ringing among money laundering investigators.
"It was just a gut feeling – it didn't feel right," he said.
"Many international students and tourists had returned home, and there was no apparent business case for Changjiang Currency Exchange to expand."
It is alleged the exchange chain, one of the largest independently owned remitters in the country, has turned over more than $10 billion in the past three financial years.
Most of the funds were legitimate but the AFP alleges the company simultaneously facilitated a system for organised criminals to secretly transfer unlawfully obtained money in and out of Australia.
It is alleged some of the laundered money was proceeds of crime, including from cyber-enabled scams, the trafficking of illicit goods and violent crimes.
The syndicate would coach its criminal customers on how to create fake business paperwork, such as false invoices and bank statements, police allege.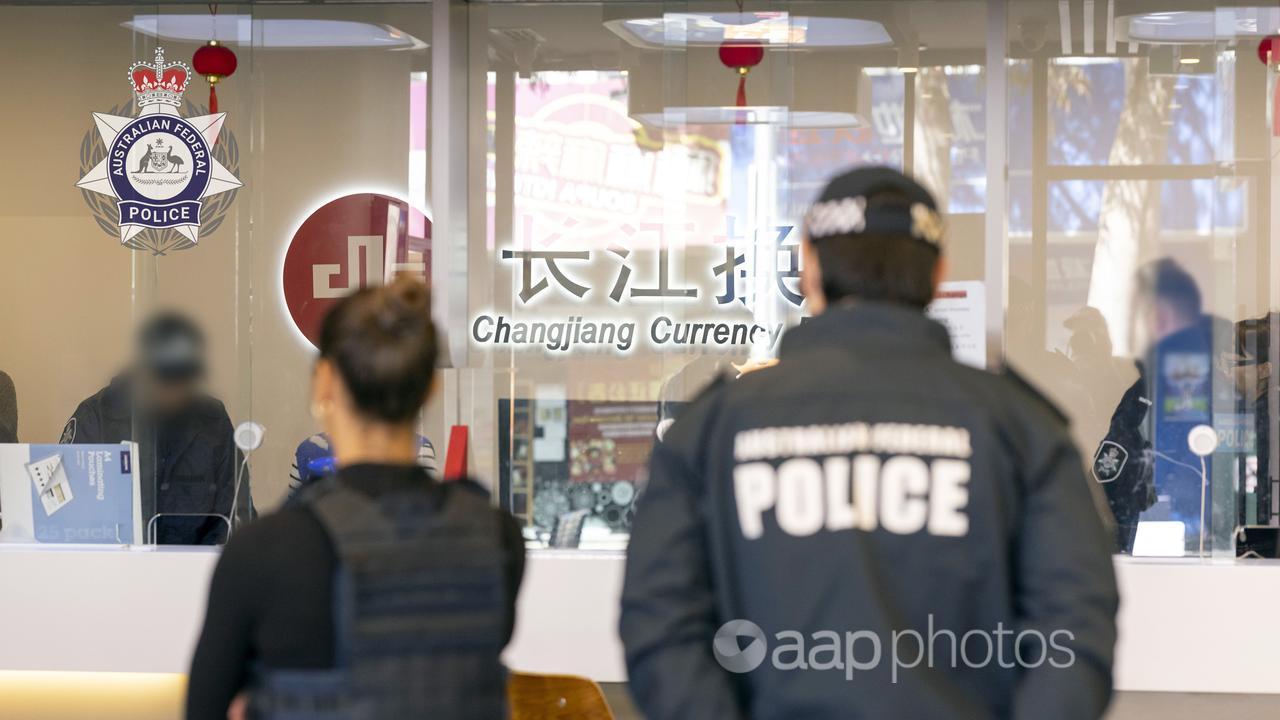 This allegedly allowed Changjiang Currency Exchange and its criminal customers to demonstrate illegally gained money was from lawful sources if transfers came to authorities' attention.
The exchange chain pocketed higher fees for customers with unlawful funds and avoided tax liabilities on legitimate transactions and other income, the AFP alleges.
Syndicate members allegedly amassed a significant amount of illegal wealth from their criminal activity.
"We allege they lived the high life by eating at Australia's most extravagant restaurants, drinking wine and sake valued in the tens of thousands of dollars, travelling on private jets, driving vehicles purchased for $400,000 and living in expensive homes, with one valued at more than $10 million," Mr Dametto said.
Millions of transactions were analysed and the arrests should serve as a warning to remittance businesses, according to Australian Transaction Reports and Analysis Centre deputy chief executive Brad Brown.
"They face a high risk of money laundering and terrorism financing," Mr Brown said.
The AFP and its partners spent 14 months planning Long River's takedown.