The Israeli ambassador says his country is in full compliance with international law as it cuts off critical supplies and bombs Gaza, but his Palestinian counterpart says that notion is a "joke".
Israel's ambassador to Australia Amir Maimon used a National Press Club address to justify his nation's action in its war against Hamas, having been accused of collectively punishing Palestine for the October 7 attack.
Mr Maimon, who described Hamas as "depraved monsters", insisted Israel's response complied with law.
Almost 6000 people have been killed in Gaza, with more than 1400 Israelis killed and 220 hostages still trapped by Hamas.
"It's not about the numbers … I don't measure the legitimacy by the total of the other side's fatalities and casualties," Mr Maimon told the Press Club on Wednesday.
""We do not have any intention to harm innocent Palestinian civilians."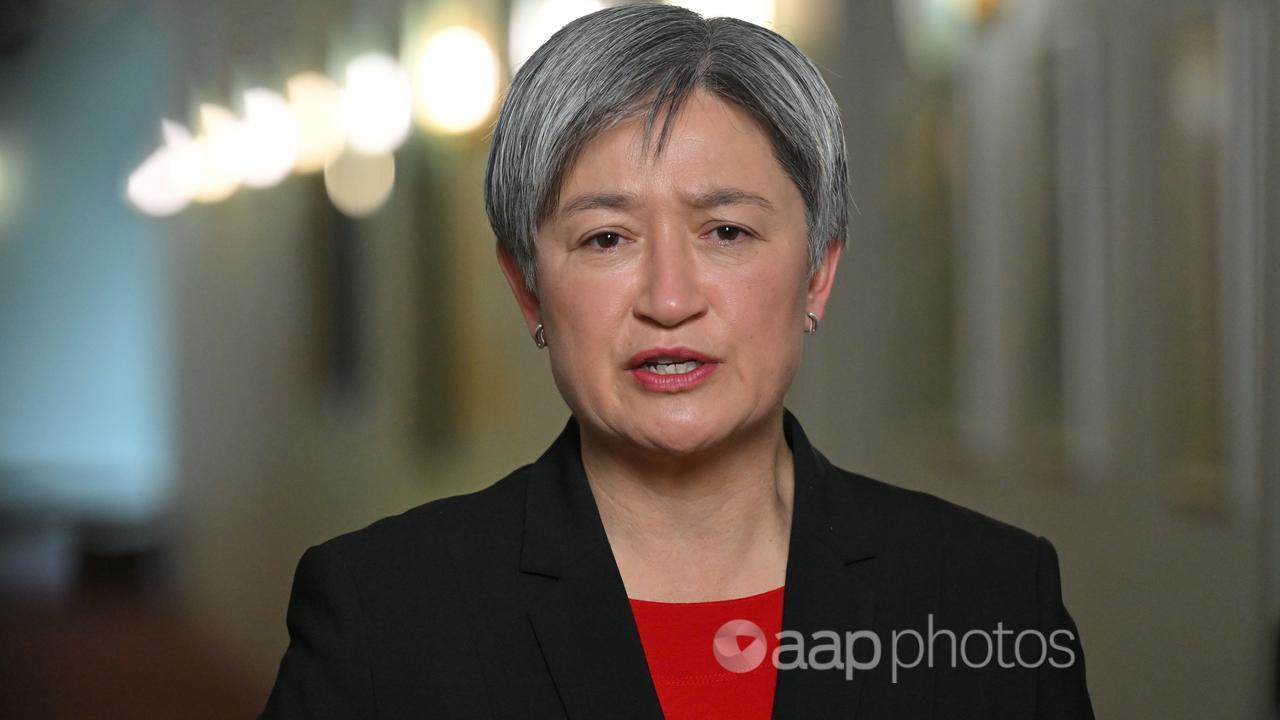 But Palestine envoy Izzat Abdulhadi lashed Mr Maimon's speech, labelling it "disappointing" and the ambassador himself "very arrogant".
"He has a lot of claims that (Israel) abides by international law. This was really a joke," he told ABC TV.
"He didn't send any message of peace … he thought that he can fool the audience, the Australian public and the journalists but … he failed."
Humanitarian law dictates civilians and medical personnel should not be targeted during conflict.
The use of weapons and military tactics that cause undue suffering should also be limited.
In a statement on Wednesday, Foreign Minister Penny Wong said the amount of aid allowed into Gaza was not enough.
Asked if he agreed, Israel's ambassador said about 30 trucks had been allowed to cross into the Rafah passage in recent days to bring aid into Gaza, which was a "fair" amount.
Mr Maimon said Israel would not stop until it had achieved its objectives in deposing Hamas and destroying its military capabilities, although he did add he wants both sides to live in peace in the future.
"I do hope that once Hamas (has been) uprooted it will be possible for the Israelis and the Palestinians to build human bridges, to live side by side in peace and security," he said.
Mr Abdulhadi said the ambassador didn't acknowledge Israel's responsibility for the "genocide" of bombing Gaza, along with cutting off the region's electricity and water.
"They're bombarding the people, the innocent civilians … it's a collective punishment, it's a very clear violation of human rights," he said.
"This is really criminal, this is brutal, this exceeds, to a large extent, the concept of self-defence, which the ambassador unfortunately adopted heavily."
Asked if a two-state solution was part of the future, Mr Maimon said no Israeli official had stated the contrary.