Emergency legislation rushed through parliament to slap more stringent visa conditions on 93 people released from immigration detention could face a legal challenge.
The High Court ruled it was illegal to keep people in immigration detention indefinitely.
The government has been forced to release 93 people so far, ruling there were little to no prospects of deporting the offenders as they were either stateless or no third country would accept them for resettlement.
The cohort included three murderers and a number of sex offenders.
The government and coalition teamed up to tighten the cohort's visa requirements while in the community, including fitting them with ankle monitors and prison time for breaches of tight reporting requirements.
But given the High Court's ruling was based on the premise only the judiciary could impose punishment and not the minister, it was likely the new measures would face another court challenge, constitutional expert George Williams said.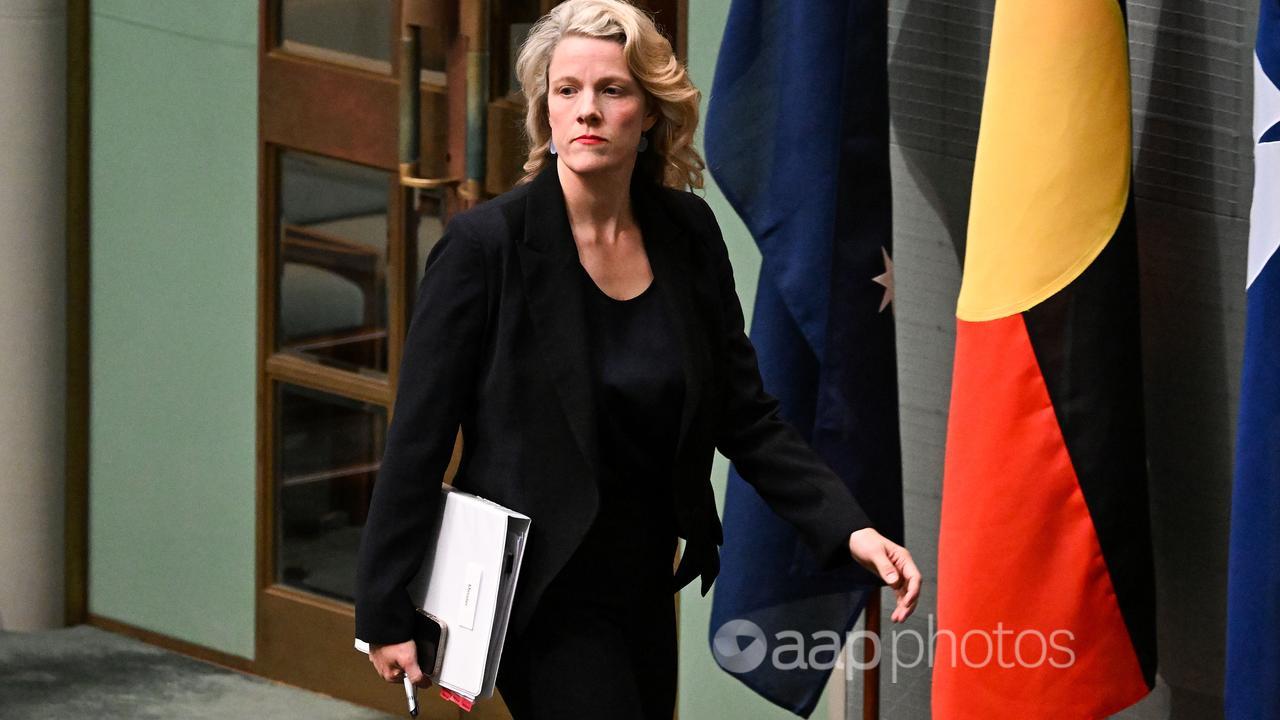 Mr Williams said success would be difficult.
"The law does not restore detention and so does not cut across the recent High Court decision," he told AAP.
"The most likely avenue of attack is that these measures are punitive and can only be imposed by a court.
"It's not clear though that these measures require judicial involvement as they do not amount to punishing criminal guilt."
Therefore, there was a possibility the High Court could rule the measures were legal as the normal court process would be required before any further penalties are imposed, "heading of any line of attack on that basis", Mr Williams said.
Further tranches of legislation targeting the cohort would be worked through once the High Court released the full reasoning for its decision in the new year, Home Affairs Minister Clare O'Neil said.
Some proposed coalition amendments to the legislation also had to be changed after the government received legal advice they might have been problematic and risked the law's validity.
The 93 people are part of a broader 340-strong cohort that has been in immigration detention for more than a year.
It was unlikely all would be released under the ruling, Ms O'Neil said.
Human rights groups have slammed the new laws being in place indefinitely as a disproportionate response, with a large number of those released having only committed minor offences.
Of the 93 people released, 21 cases were referred to the minister on the grounds of national security, cybercrime and serious and high-profile organised crime and gang members, including bikies.
A further 27 cases related to very serious violent offences and crimes against children, very serious family and domestic violence and sexual or exploitative offences against women.
Another 35 cases spanned violent, sexual or exploitative offences.
The categorisation of offences "does not necessarily reflect the severity of the character concerns", the government noted in a tabled document breaking down the cohort's caseload.