Melbourne's Joel Smith has been provisionally suspended after testing positive to cocaine, and Carlton have revealed they recruited Elijah Hollands despite knowing about his drugs scandal.
Smith was caught with the illicit drug in his system through an in-competition doping test.
The test was conducted by Sport Integrity Australia (SIA) officials after the Demons' win over Hawthorn in round 23.
The results of the test were not known until after the season had finished.
Smith faces a maximum four-year ban under the AFL's anti-doping code.
In a statement on Thursday, the AFL confirmed Smith had been notified by SIA of an adverse analytical finding "for the presence of cocaine and its metabolite benzoylecgonine" and a potential violation of the Australian Football Anti-Doping Code.
"(Smith) was notified by Sport Integrity Australia last week in relation to the finding," the league said in the statement.
"The AFL was made aware of the test results at the same time.
"The matter is now progressing in accordance with the (Australian Football Anti-Doping) Code, initially involving further investigation by Sport Integrity Australia supported by the AFL.
"In the interim Smith will not be part of Melbourne's football program."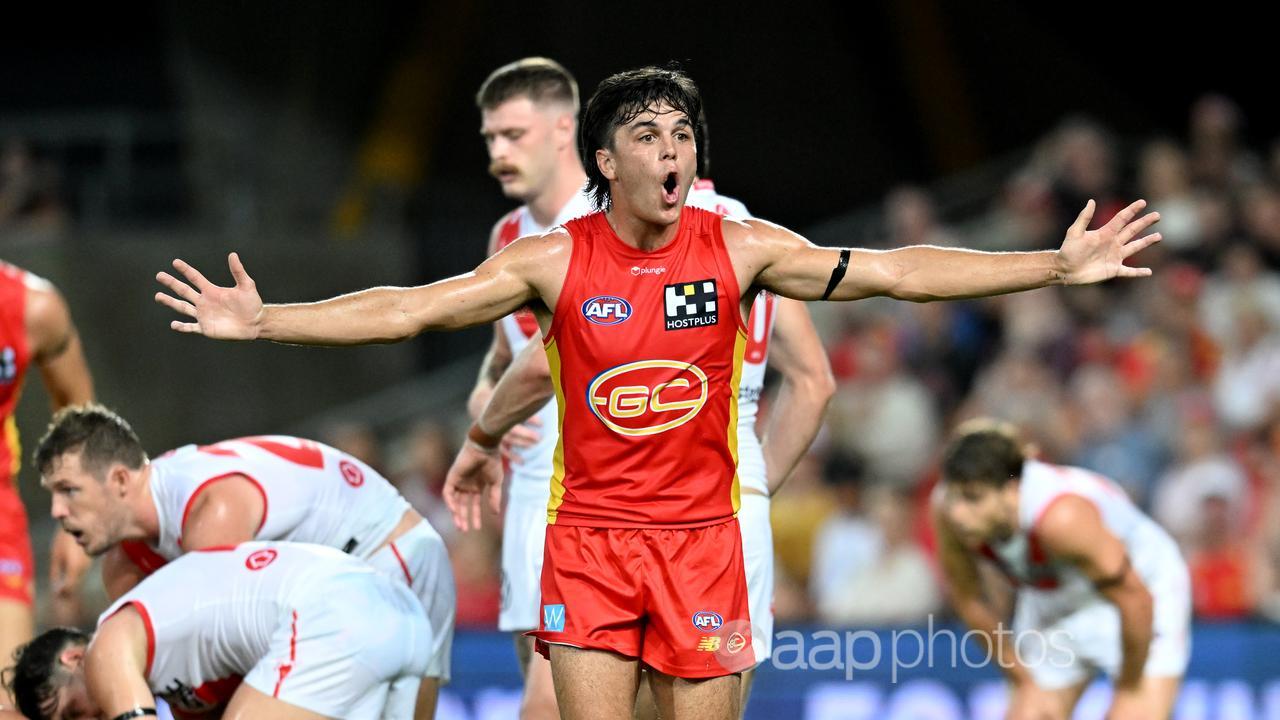 Later on Thursday, Gold Coast and Carlton released separate statements revealing that Hollands had been served with a notice to appear in court relating to possession of an illicit substance.
The news came just a day after Gold Coast traded Hollands to Carlton.
The Blues said they knew about the upcoming court case when they recruited Hollands.
"The club was notified last month by Hollands, who was a Gold Coast Suns player at the time, given its existing interest in bringing him to the football club," Carlton said in a statement.
"An informed decision was then made to proceed with the recruitment, and the club will now provide the necessary support to Hollands.
"He will commence pre-season training upon its scheduled resumption in November."
Hollands, the No.7 pick from the 2020 national draft, played just 14 games for Gold Coast and was keen to join his younger brother Ollie at the Blues.
The AFL Integrity Unit have been made aware of the Hollands situation and are in the process of conducting their own investigation.
But it is Smith who is set to face a much harsher punishment, given his drug finding was in an in-competition test.
Smith has battled injuries throughout his career but played 14 games for Melbourne this year, including the Demons' two narrow finals losses against Collingwood and Carlton.
Both Melbourne and the AFL Players Association acknowledged the findings and Smith's provisional suspension in statements on Thursday, pledging ongoing support to the player.
The 27-year-old is the son of former Melbourne and North Melbourne high-flyer Shaun Smith, who has spoken publicly about his health issues after suffering concussions during his 109-game career.