Cheng Lei's ordeal is over after the Australian journalist was finally released by Chinese authorities and reunited with her family.
The former anchor for the state-run China Global Television Network was accused of national security-related offences and arrested in August 2020.
She was detained in Beijing for years, barred from regular contact with her young children who were forced to live with their grandmother in Melbourne some 9000 kilometres away.
But on Wednesday, Ms Cheng arrived back in Melbourne where she was met by Foreign Affairs Minister Penny Wong and her family.
"Her return brings an end to a very difficult few years for Ms Cheng and her family," Prime Minister Anthony Albanese told reporters.
"This is an outcome that the Australian government has been seeking for a long period of time and her return will be warmly welcomed not just by her family and friends, but by all Australians."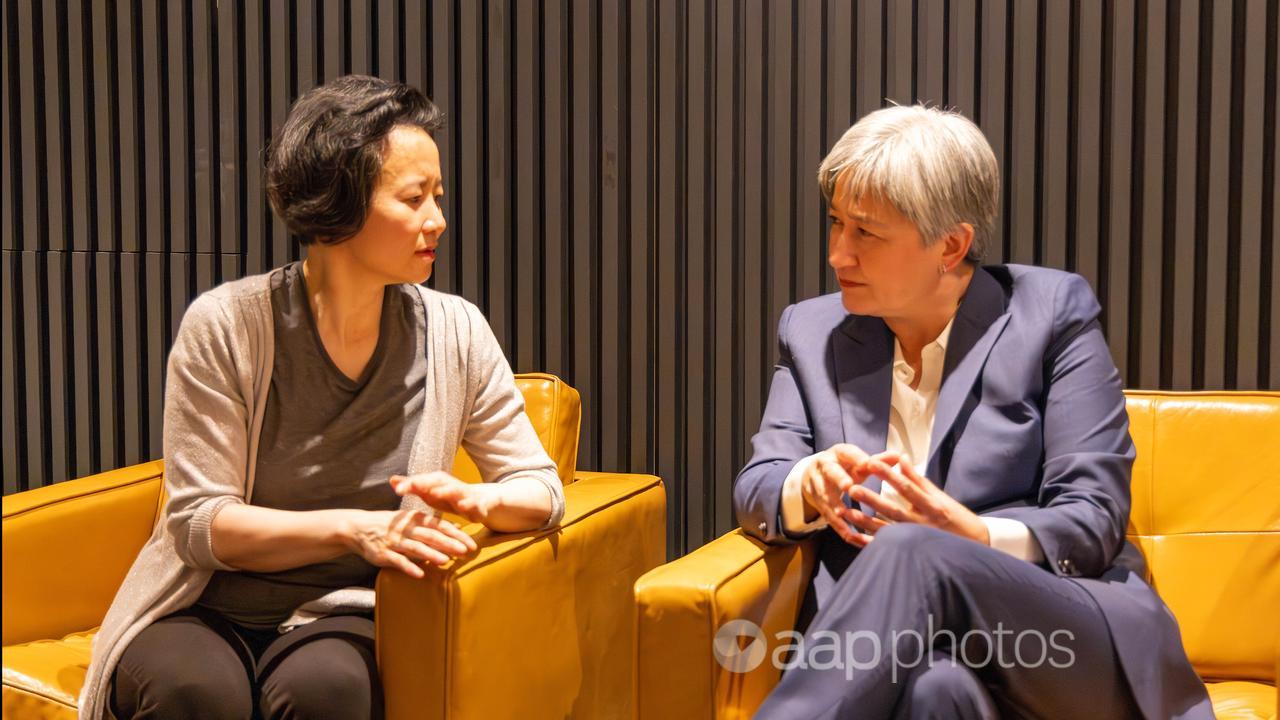 Mr Albanese said he spoke to Ms Cheng and welcomed her home on behalf of all Australians.
"As has been the case throughout her detention, our focus remains on her interests and welfare," he said.
The prime minister said her matter was concluded through the legal processes in China but the Australian government would continue to provide consular assistance.
"This is something that we have advocated for for a long period of time," Mr Albanese said.
Opposition foreign affairs spokesman Simon Birmingham said Ms Cheng would be warmly welcomed back by all Australians.
"After three years of uncertainty, secrecy and zero transparency we are thankful this painful episode for Ms Cheng and her family has come to an end," he said in a statement.
"Ms Cheng's release and return home to her children and partner Nick Coyle will be a moment of great relief and joy."
Ms Cheng in August penned a "love letter" to her home country, saying she missed many things but her children most of all.
"I miss the sun," she wrote in the letter read out by Mr Coyle on ABC's 7.30 program.
"Every year the bedding is taken into the sun for two hours to air.
"When I came back last time, I wrapped myself in the doona and pretended I was being hugged by my family under the sun.
"I can't believe I used to avoid the sun when I was back in Australia …"
Federal president of the Media, Entertainment and Arts Alliance's media section Karen Percy said the union was celebrating.
"Today is not a time for recriminations but for celebration that justice has finally been done," she said.
"We have always believed that the charges against her had no substance and that if due legal process was followed, she would be found innocent."
However, concerns still remain for Australian writer and activist Yang Hengjun, whose medical condition has been deteriorating since he was arrested and imprisoned in China for espionage.
The government is still advocating on behalf of Dr Yang, Mr Albanese said.
"We manage each of these cases as separate consular matters and so we continue to advocate for Dr Yang's interests, rights and wellbeing," he said.