Reborn Socceroo Massimo Luongo has warned rivals not to underestimate Graham Arnold's Australia, while singing the praises of former national coach Ange Postecoglou.
Luongo has been recalled after more than four years in the international wilderness, as Arnold's side face back-to-back fixtures against England and New Zealand in London.
The Ipswich Town midfielder said the matches will provide a stern test for Australia ahead of November's World Cup qualifiers and January's Asian Cup.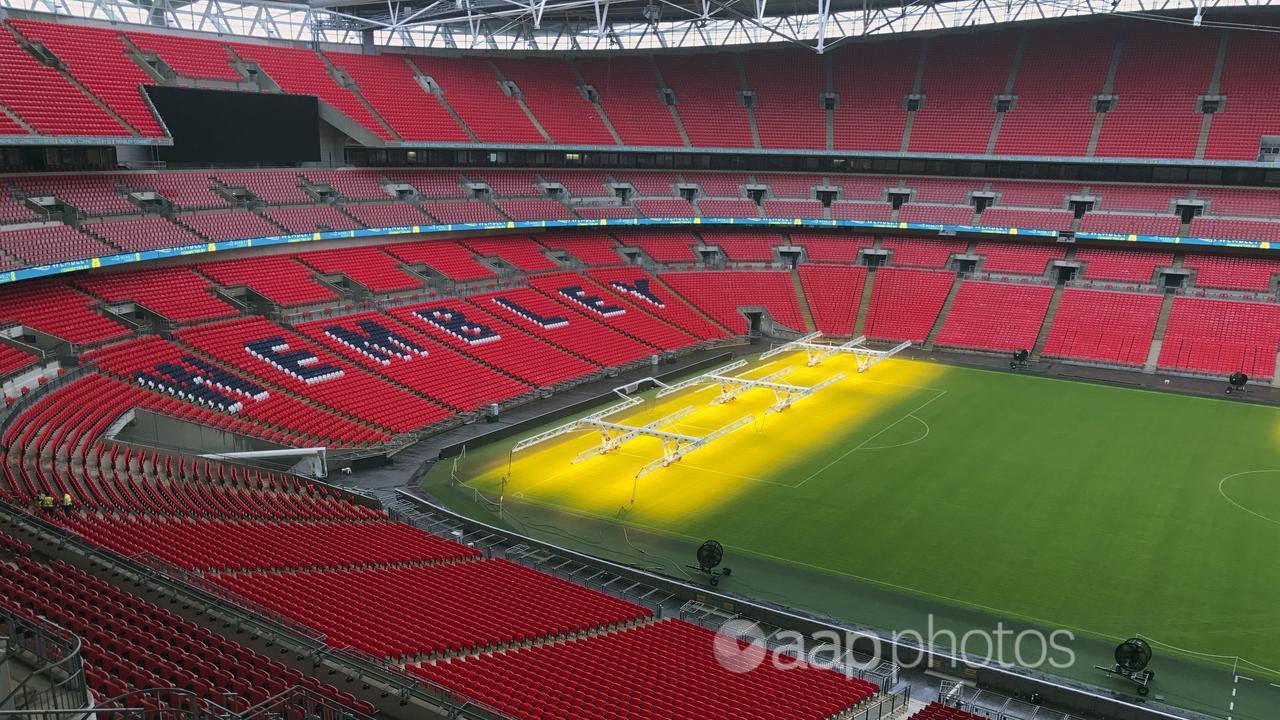 "It's a great benchmark for us to see where we've got to get to," he said of the clash with world No.4-ranked England at Wembley Stadium on Saturday (5.45am AEDT).
"It's a very good opportunity for us … to play against a team that many footballers never get to experience.
"We're alright, we're doing well, we're a good Australia team. People underestimate that.
"No matter who you play, Aussies have that DNA that you don't just roll over and give up."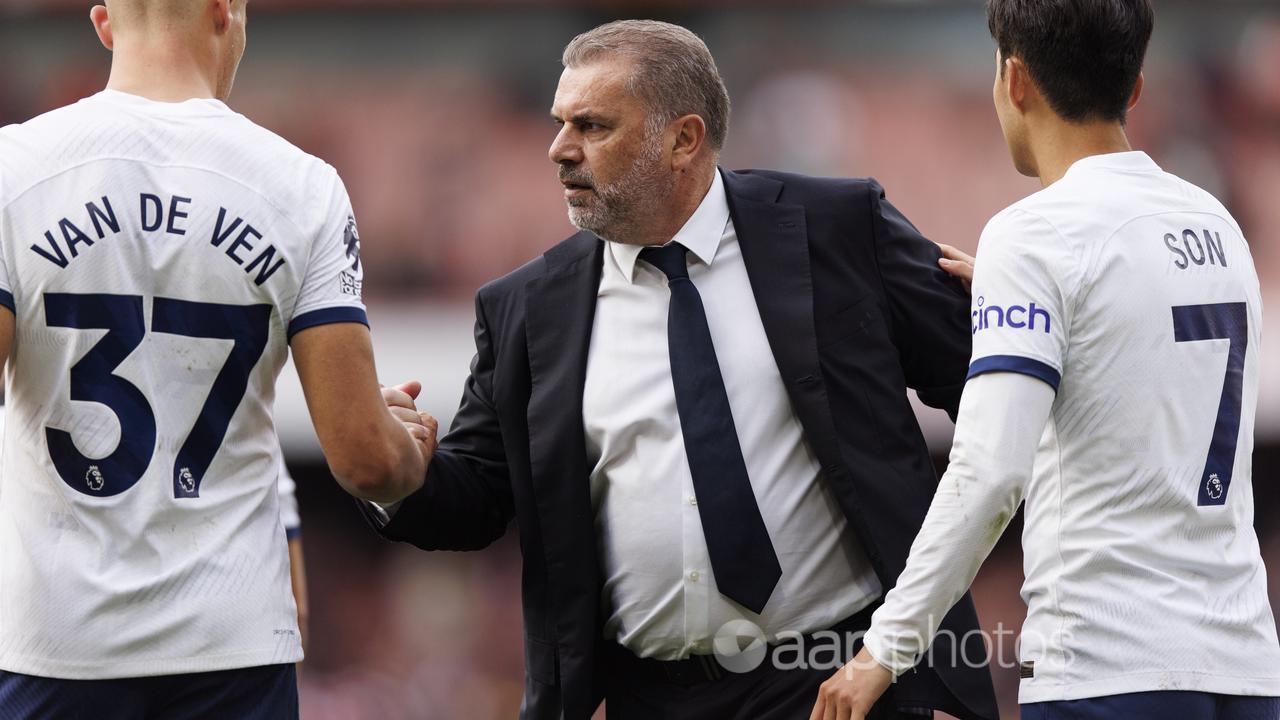 Alongside fellow call-up Cameron Burgess, Luongo's club side Ipswich are riding high at the top of the Championship – England's second tier – giving him a bird's-eye view of compatriot Postecoglou's barnstorming start as manager at EPL giants Tottenham.
Postecoglou handed Luongo his first international call-up in 2014, and took the midfielder to the World Cup in Brazil that year.
"What he's doing now is incredible," Luongo said.
"Every Aussie is following him now, every Aussie is secretly a Tottenham supporter.
"Being in this country, he's just a genuine person, you see that in his media interviews.
"He's got so much passion for the game, he's just hungry for success. And that's what we have here (with Arnold)."
Asked if he was surprised at the impact Postecoglou has made at Spurs, Luongo said, "I'm surprised an Aussie had the opportunity to get into the Premier League.
"Ange will go on about (how) he never even knew it was a possibility that an Australian would be considered for a Premier League job, so he's already blown expectations out by doing that."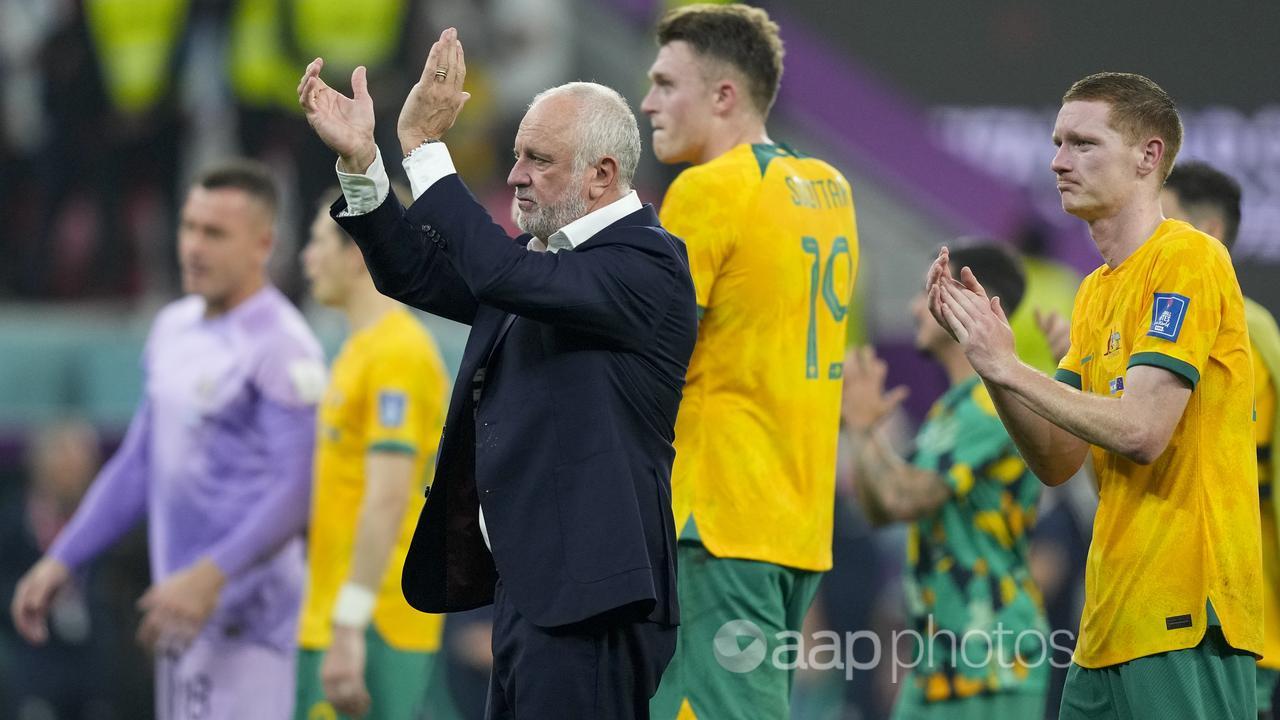 Back in the international fold for the first time since 2019, Luongo says expectations continue to grow for the Socceroos.
"The World Cup is big evidence that we can beat top teams, especially European teams," he said.
"The manager's got three years to build a team and see where they get to (at the next World Cup).
"The set up has gone up a bit, there's no corners cut. They're trying to create an atmosphere that's as top level as you can get."