Antonio Desisto should have turned 18 this week.
Instead, his father has tearfully told a court how he was left lost without his son, who was killed in a high-speed crash southwest of Sydney alongside four other teenagers.
"Singing happy birthday to my boy, who is now in an urn, is absolutely traumatic," Exaven White said on Tuesday, the day before his son would have become an adult.
Antonio was the eldest of the five Picton High School students killed when a speeding Nissan Navara driven by Tyrell Edwards crashed at Buxton in September 2022.
"They all died at the hands of a reckless driver not caring for the safety of his friends," Antonio's grandmother said.
The families of 16-year-old Antonio, 15-year-olds Gabby McLennan and Tyrese Bechard, and 14-year-olds Lily Van de Putte and Summer Williams laid bare the devastating impacts of their loss in court as Edwards awaits sentencing.
The 19-year-old, who sustained minor injuries in the crash, pleaded guilty to five counts of aggravated dangerous driving occasioning death in August.
Lily's mother Melanie Van de Putte described the insurmountable and indescribable pain of losing her only child.
"What one imagines, I tell them to times that feeling by a million and it doesn't even come close," she told the NSW District Court at Campbelltown.
Lily's sister Britany said Edwards, an adult who sat the same test to get his licence that she did, made "stupid decisions".
"I just don't understand why you would do something so dangerous that not only took five innocent kids' lives but ruined five families," she said.
Summer's mother Lisa Williams kissed a crucifix as she sat down in the witness box, telling the court the senseless death of her daughter after just 5251 days was no accident and left an immeasurable void in her heart.
Antonio and Tyrese were picked up by Edwards from a service station at Bargo shortly before 6pm on September 6, 2022.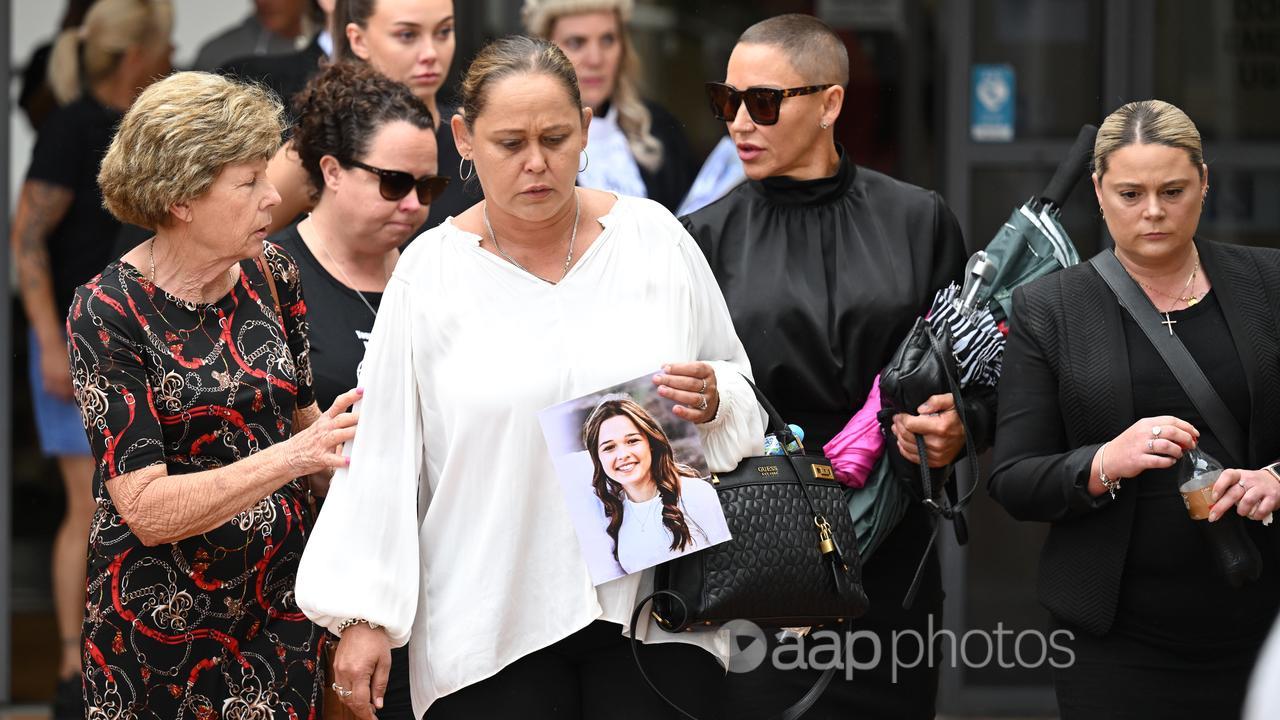 The P-plater reached up to 147km/h and filmed himself swerving from side to side while driving the pair, according to court documents.
He then travelled to Tahmoor to collect Gabby and Lily about 7.15pm before picking up Summer and going to get more fuel.
Gabby's mother Samantha Trimarchi said Edwards would never be able to fathom the impact of his actions, despite family members' efforts to put their emotions into words.
"I have never had so much anger and hatred for one person," she said.
"I really hope you listen to these words and realise what you've done."
Edwards sped to overtake another vehicle on the wrong side of the road and was travelling at about 118km/h when he crashed on East Parade at Buxton about 7.50pm.
The dual-cab ute hit a tree, rebounded and slammed into another, tearing open the rear cabin and ejecting four of the teenagers.
Neighbours heard a "massive explosion" and saw Edwards climb from the wreckage.
"I'm gonna go to jail," he was heard saying.
"I can't go to jail. I don't want to go to jail."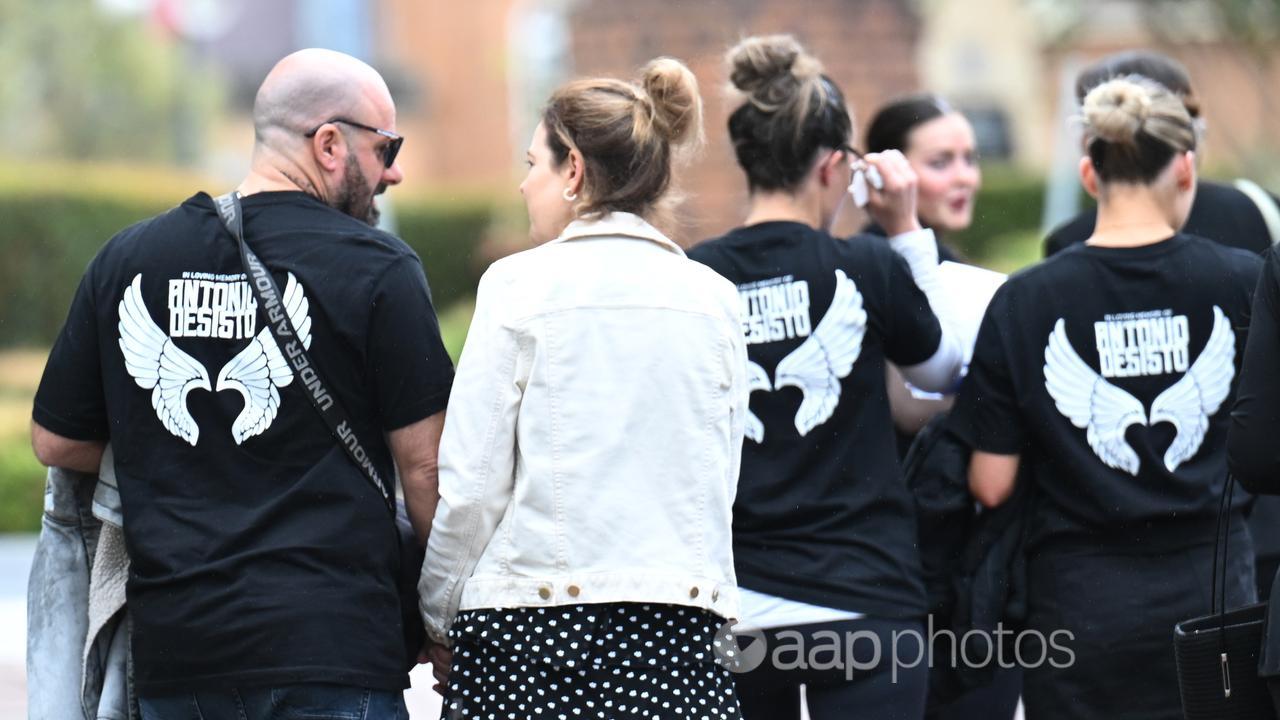 Edwards' barrister Greg James told the court his client was sorry and accepted he needed to take responsibility.
"I can't understand how unfair it is that I survived," Mr James quoted from a statement.
He said Edwards was already punishing himself.
"Whenever he gets out of jail he will be exiled," Mr James said.
Edwards has been under "more or less continuous suicide watch" and when bailed to receive psychological treatment remained "cloistered at home".
"Because of his deep feelings of guilt, shame and the desire for self-punishment," Mr James said.
He accepted general community deterrence would factor in the sentence but said there was "little additional room" for further specific deterrence targeting Edwards.
"It appears he is deterred for the rest of his life," Mr James said.
Judge Christopher O'Brien has scheduled a sentence on December 1.
Lifeline 13 11 14
beyondblue 1300 22 4636