Consumer price figures will be hotly anticipated as decision-makers seek to confirm whether inflation is falling fast enough to keep interest rates on hold.
The September quarterly inflation data, to be released by the Australian Bureau of Statistics on Wednesday, will be pored over ahead of the Reserve Bank's interest rate meeting on Melbourne Cup Day.
The rate of inflation has been decelerating and prices are well down from their 7.8 per cent peak in the December quarter of 2022.
Yet slow progress on services inflation and higher petrol prices – now facing more volatility as conflict unfolds in the Middle East – have emerged as potential risks to the RBA's plan to bring it down.
Minutes from the last central bank meeting made it clear the board was unwilling to tolerate a slower return to target than its late-2025 forecasts.
The RBA is essentially aiming for one per cent headline inflation over the September quarter, to be increasing 5.2 per cent annually.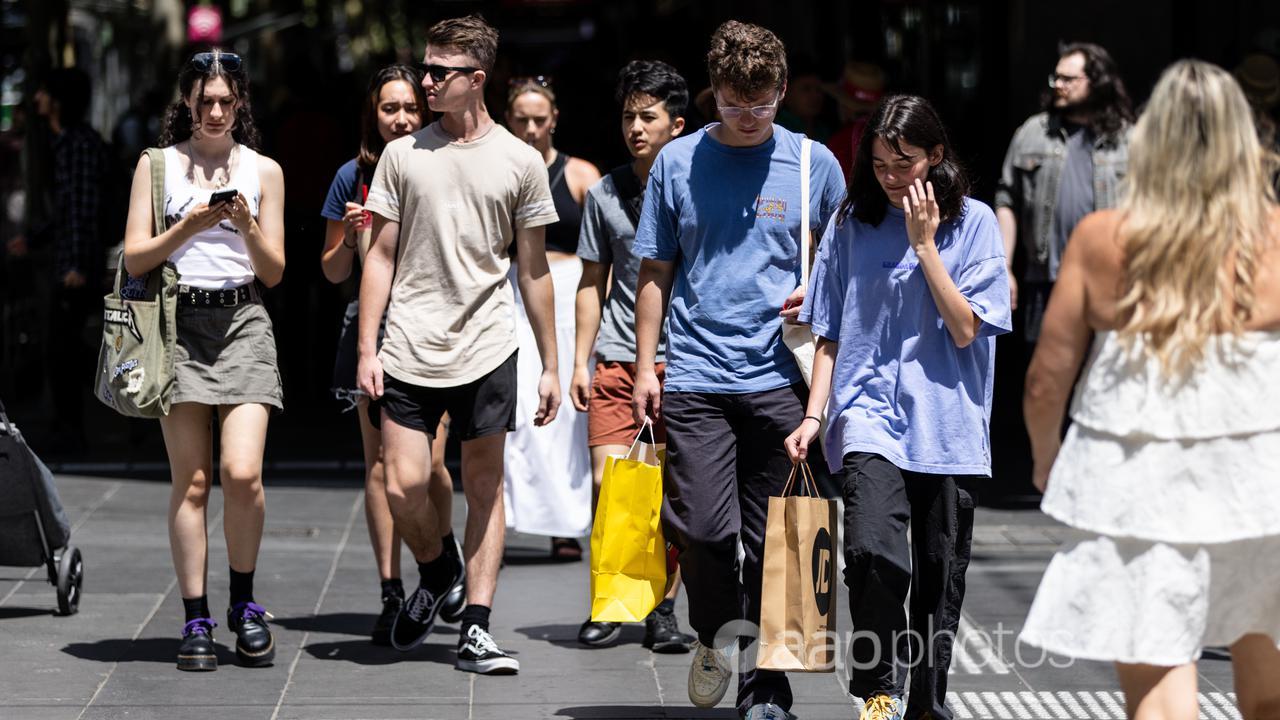 Commonwealth Bank economists expect a 0.9 per cent quarterly increase in headline inflation – broadly consistent with the RBA's own predictions, and therefore in line with interest rates staying on hold in November.
But CBA economist Stephen Wu said the results of the monthly consumer price index over the past two months, plus uncertainties around some services components, suggested there was a chance the numbers would come in higher.
"Given the upside risks to our September quarter inflation forecast, we are of the view that the November RBA board meeting is 'live' and ascribe a 40 per cent chance of a 25 basic point rate hike," he said.
As well as the timely update on cost of living pressures felt keenly by Australian households, the head of the central bank is due to give an address.
RBA governor Michele Bullock will speak at the Commonwealth Bank of Australia Global Markets Conference in Sydney on Tuesday evening.
Ms Bullock stepped into the top job last month to take over from Philip Lowe.
The statistics bureau will also release export and import data for the September quarter on Thursday, followed by the producer price index on Friday.
Investors will react to a dire run on Wall Street, which racked up further losses on Friday to close its worst week in a month.
The S&P 500 fell 53.84 points, or 1.3 per cent, to 4,224.16. The Dow Jones Industrial Average dropped 286.89 points, or 0.9 per cent, to 33,127.28, and the Nasdaq fell 202.37 points, or 1.5 per cent, to 12,983.81.
US traders have been grappling with high Treasury yields which make borrowing more expensive.
Australian share futures fell 65 points, or 0.94 per cent, to 6846.
The benchmark S&P/ASX200 index on Friday finished down 80.9 points, or 1.16 per cent, at 6,900.7.