Australia has been warned to brace for the possibility of opportunistic violence as tensions rise over conflict in Israel and Gaza.
Australian Security Intelligence Organisation director-general Mike Burgess said events in the Middle East were resonating with Australians with rallies and protests expected to continue, but the national terrorism threat level remained "possible".
"I remain concerned about the potential for opportunistic violence with little or no warning," he said on Thursday.
"However, it is important to distinguish opportunistic violence from planned violence or acts of terrorism."
Mr Burgess said ASIO was well positioned to detect threats to security such as politically motivated violence and would carefully monitor the situation for indications of planned violence.
He noted ASIO was not interested in those engaging in lawful protest, but rather "the small subset of protesters who may wish to escalate protest to violence".
"This includes religiously motivated and ideologically motivated extremists, or anyone who believes that violence is a means to further their own interests," Mr Burgess said.
Two Qantas flights are due to begin evacuating Australians from Israel on Friday while a third repatriation flight is in the works for early next week.
With about 10,000 Australian residents and even more tourists stranded in Israel, authorities are trying to ascertain their status and bring home those who want to leave.
Middle East expert Ian Parmeter said while there were safety concerns from Hamas rockets that could reach Tel Aviv, it was unlikely the terrorist group would target civilian aircraft trying to leave if Israel invaded with a ground assault.
Major airlines have suspended or cancelled flights to and from Tel Aviv. British Airways stopped flights to location because of safety concerns after one plane turned back as rockets flew over the city.
Israel's state-of-the-art iron dome missile defence system was effective at keeping rockets out, but a large barrage could cause some to get through, Mr Parmeter said.
"I don't think Hamas will be focused on preventing people getting out of the country – I think their major concern will be dealing with the Israeli invading force," he told AAP.
But there could be problems if Hezbollah joined Hamas firing rockets from Lebanon, he said.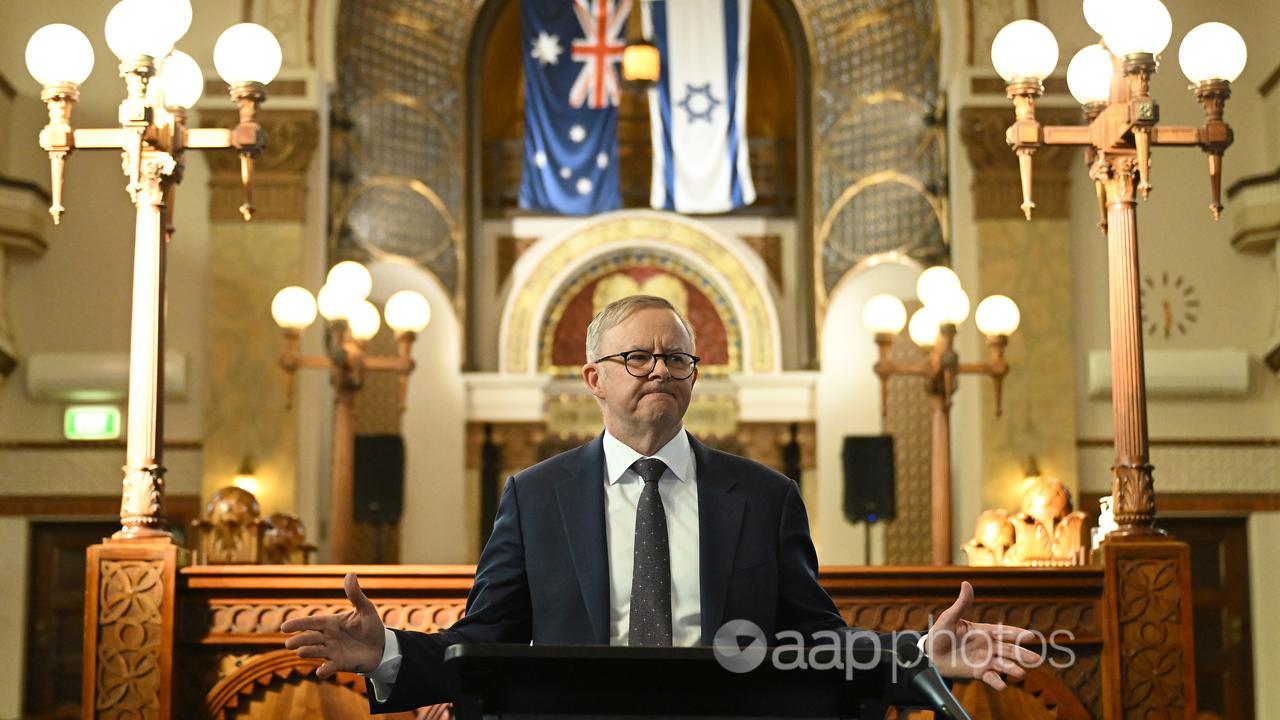 Using defence aircraft over Qantas planes would not make a significant difference.
Rocket fire would instead largely be expected to focus on areas where the Israeli army was resupplying, Mr Parmeter said.
The free flights will begin on Friday when two planes depart Ben Gurion Airport for London.
Options are being worked on for Australians who need support from London.
The aircraft are likely to be Boeing 787s, which carry about 250 people.
More than 1200 Israelis have been killed and more than 2700 wounded after an hours-long rampage by militants who breached the fence enclosing Gaza on Saturday.
Scores of citizens were taken hostage.
More than 1000 Palestinians are believed to have died and more than 5000 were wounded in retaliatory air strikes on Gaza.
Among those killed in Israel was Australian grandmother Galit Carbone, 66, who died at the hands of the Hamas militants who attacked her village, just kilometres from the Gaza border.
The Australian Council for International Development is urging the government to use diplomatic channels to prioritise civilian safety and raise with Israel the need to protect innocents trapped in Gaza – half of whom are children.
Deputy Liberal leader Sussan Ley has criticised the government for moving too slowly to reassure the community and respond to the attack in Israel.
Consular Emergency Centre (from overseas) +61 2 6261 3305
Consular Emergency Centre (within Australia) 1300 555 135