Foreign Minister Penny Wong has recalled freed journalist Cheng Lei's "very moving" return home after years working for her release from a Chinese prison.
Ms Cheng arrived in Melbourne on Wednesday and was reunited with her two children and family after being arrested in August 2020.
The former anchor for the state-run China Global Television Network was jailed after being accused of national security-related offences.
Speaking in Melbourne, Foreign Minister Penny Wong revealed she was more emotional than the 48-year-old mother.
"It was really moving for me … and to speak to her kids, who are not much older than mine," the minister said.
"I made them a promise some time ago I would do everything I could to bring her home, and it was wonderful to see them together.
"Very moving, and I wish her and her family well."
Senator Wong said Ms Cheng asked what she could do.
In response the foreign minister told her: "You can thrive, thrive and be healthy and happy. That's what all Australians want you to be."
China for the first time released details of Ms Cheng's charges after Australia's ambassador was not allowed to attend her trial in closed court.
Ms Cheng was sentenced to two years and 11 months imprisonment for "illegally providing state secrets to an overseas party", Beijing's foreign ministry spokesman Wang Wenbin said.
She was deported after serving her sentence "in accordance with the law".
Ms Cheng's detention was consistently raised at diplomatic meetings between Australian and Chinese officials.
Australian National University's China studies academic Graeme Smith praised the persistent efforts of Australia's ambassador Graham Fletcher and the government, whose change in tone had been "critical".
"It's been an extraordinary, cruel experience and thank God it's come to an end," he told AAP.
"The tone really matters in China, even though in terms of substance I don't think there have been variations in our foreign policy."
Associate Professor Smith said China's economic situation had contributed to the mounting pressure to release Ms Cheng.
"They really didn't have the rebound from COVID that they thought they would have," he said.
"That is a big part of the thaw – economically they need us more than they thought they would."
Prime Minister Anthony Albanese said Ms Cheng's return was not part of a deal struck with Beijing and her release followed the completion of China's judicial process.
Mr Wang said China stood ready "to work with Australia to continue to improve and grow the bilateral relationship and bring more benefits to the two peoples".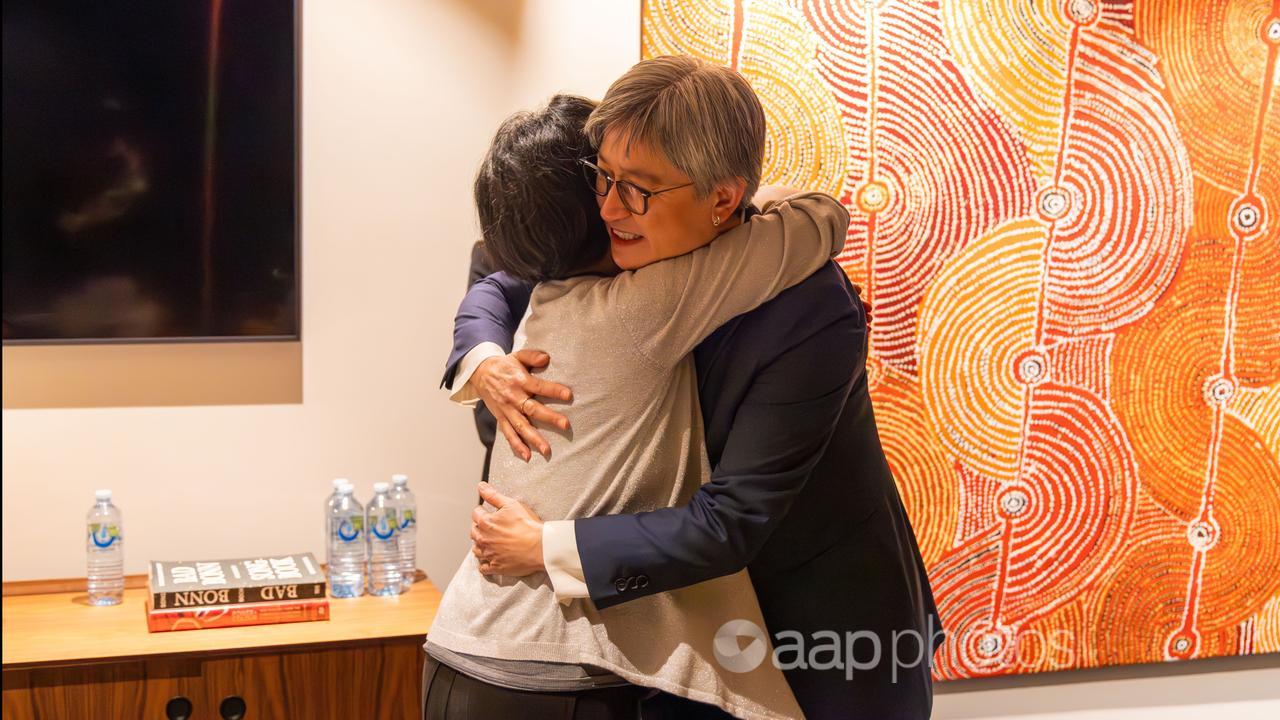 The federal government continues to advocate for the release of Australian writer and activist Yang Hengjun, whose health is deteriorating.
He has been detained since January 2019 and continues to await a verdict in his case with his judgment deferred.
Opposition spokesman for foreign affairs Simon Birmingham said the coalition remained "deeply concerned" for Dr Yang and urged the government to use all available diplomatic channels to ensure his return and wellbeing.
Mr Albanese is expected to travel to China before the end of the year.
In a statement, the National Press Club said it applauded the outcome and the efforts of so many who worked to ensure Ms Cheng's release.
"We would love to hear her address the National Press Club when she is ready," the club said.
with Reuters