A dozen more Australians have arrived back home after weeks trapped in war-torn Gaza.
A family of four landed in Adelaide and a family of three arrived in Melbourne on Saturday, while another 12 passengers landed in Sydney on a commercial flight on Sunday night.
The 19 people were among 25 who fled into Egypt from Gaza last week after being allowed through the Rafah crossing.
The federal government is still helping 67 people, including Australian citizens, permanent residents and family members, who remain in Gaza.
Officials are continuing to call for the remaining Australians and their family members to be allowed to cross the border to safety.
"We continue to engage closely with partners in the region to ensure the remaining Australians in Gaza who wish to leave are able to do so as soon as possible," a foreign affairs and trade department spokesperson said.
"Departures depend on a range of factors and the situation in Gaza remains highly challenging and can change rapidly."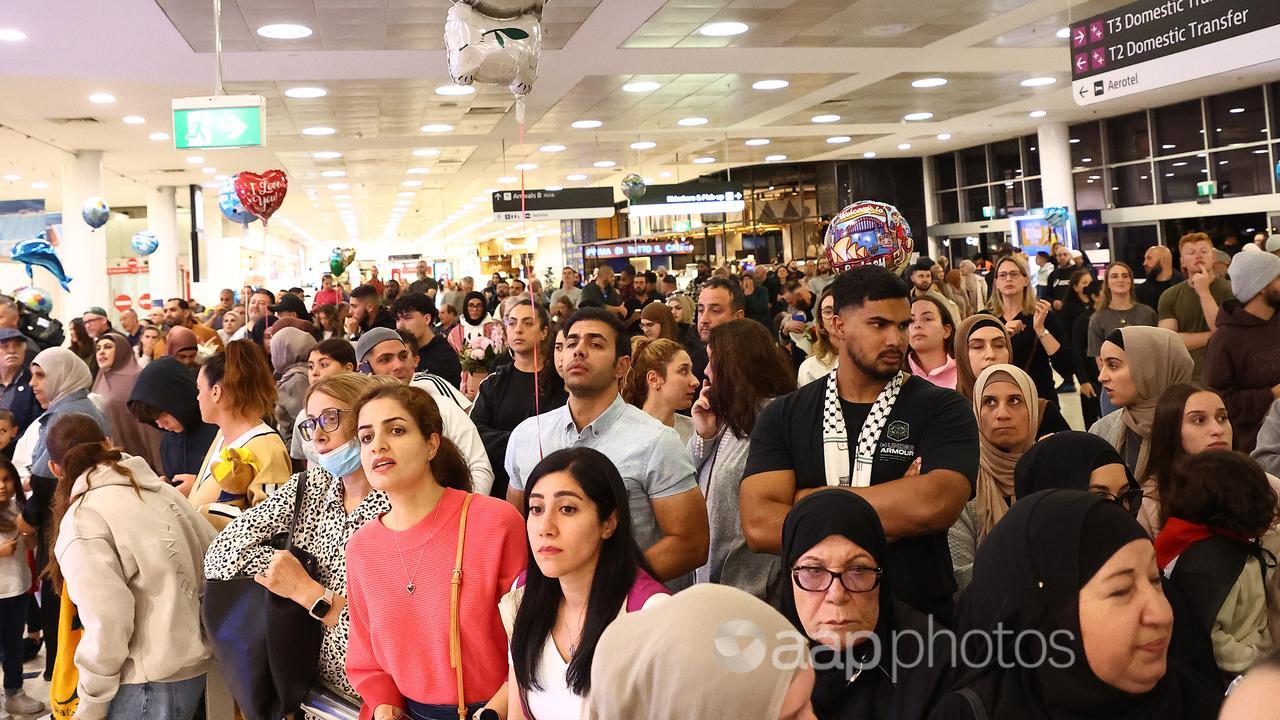 Assistant Foreign Affairs Minister Tim Watts said there had not been any further crossings for Australians at the border point.
"We are pressing very hard because we know how dire the situation is in Gaza," he said on Sunday.
"It really is a very serious humanitarian situation there … that's also why we've been calling for a humanitarian pause to enable that desperately needed humanitarian support to get to the people that need it, safely."
Hundreds of international citizens were able to cross into Egypt under a deal brokered between the US, Egypt, Israel and Qatar since last week.
Israel's ground forces have encircled Gaza City after stepping up a bombing campaign aimed at "annihilating Hamas" after the group, considered a terrorist organisation by the Australian government, killed 1400 people and took more than 240 hostages in an October 7 assault in southern Israel.
Gaza health officials said on Saturday that 9488 Palestinians have been killed after Israel cut off power, food and water – allowing in a small number of aid trucks – while unleashing a bombing campaign that has targeted hospitals, refugee camps, ambulances and schools.
Chairperson of Friends of Palestine Western Australia Nick Everett said Israel wanted to "force those Palestinians in Gaza who survive this massacre to flee to Egypt's Sinai Desert and live out their lives in a refugee tent city".
"We can't let this happen again," he said.
Israel last month ordered all civilians leave the northern part of the Gaza Strip, including Gaza City where it says Hamas militants are allegedly hiding in tunnels, and head to the south of the region.
Though the Israeli Defense Force has continued to bomb the south regardless.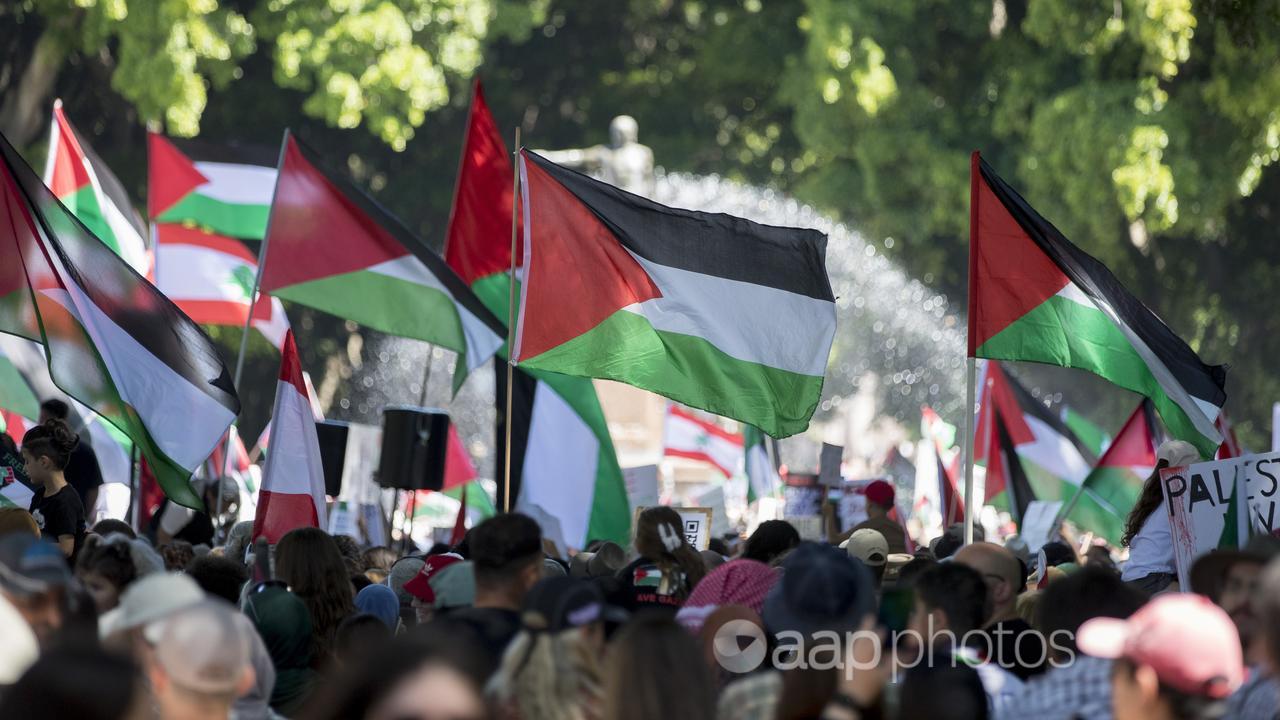 Former prime minister Scott Morrison arrived in Israel on Sunday, alongside former British prime minister Boris Johnson.
Mr Morrison said their visit was a "demonstration of solidarity with the people and state of Israel".
"It is an opportunity to understand first hand what is occurring on the ground, honour those who have been lost, show support to those who have suffered and are now engaged in this terrible conflict and discuss how to move forward," he said.
Meanwhile, pro-Palestine rallies took place in Melbourne, Perth and Brisbane.
Victoria Police confirmed more than 20,000 people participated in the Melbourne march, which kicked off outside the State Library at midday.
The Brisbane rally began at 6pm in Queens Gardens in the CBD, while the Perth protest took place from 12.30pm in Forrest Place.