Prison staff were watching movies and a senior officer was partially undressed and relaxing in his office when an Indigenous teenager fatally self-harmed in youth detention.
Officers discovered 16-year-old Cleveland Dodd unresponsive in a cell at the Unit 18 facility at Perth's Casuarina Prison in the early hours of October 12, after he twice contacted them through the intercom and threatened to hurt himself.
He was taken to hospital in a critical condition, where he later died.
West Australian corrective services minister Paul Papalia on Friday released the interim report of an internal investigation which he said had uncovered significant failures.
"Operational procedures were not followed on the night," he told reporters.
Mr Papalia said Cleveland was not placed under heightened-risk observation despite making self-harm threats, and a staff member checking inmates was not carrying a radio.
The boy was held in a damaged cell and its closed-circuit camera was covered in toilet paper obscuring its view, while two of five staff required to wear body-worn cameras had not signed them out.
The investigation found staff were watching movies in the control room at the time Cleveland self-harmed and the senior officer on duty had unbuttoned his shirt and removed his boots and belt as he "rested" in a darkened nearby office.
"None of these things are acceptable," Mr Papalia said.
"Collectively, they are disturbing and confirm the need for significant cultural change."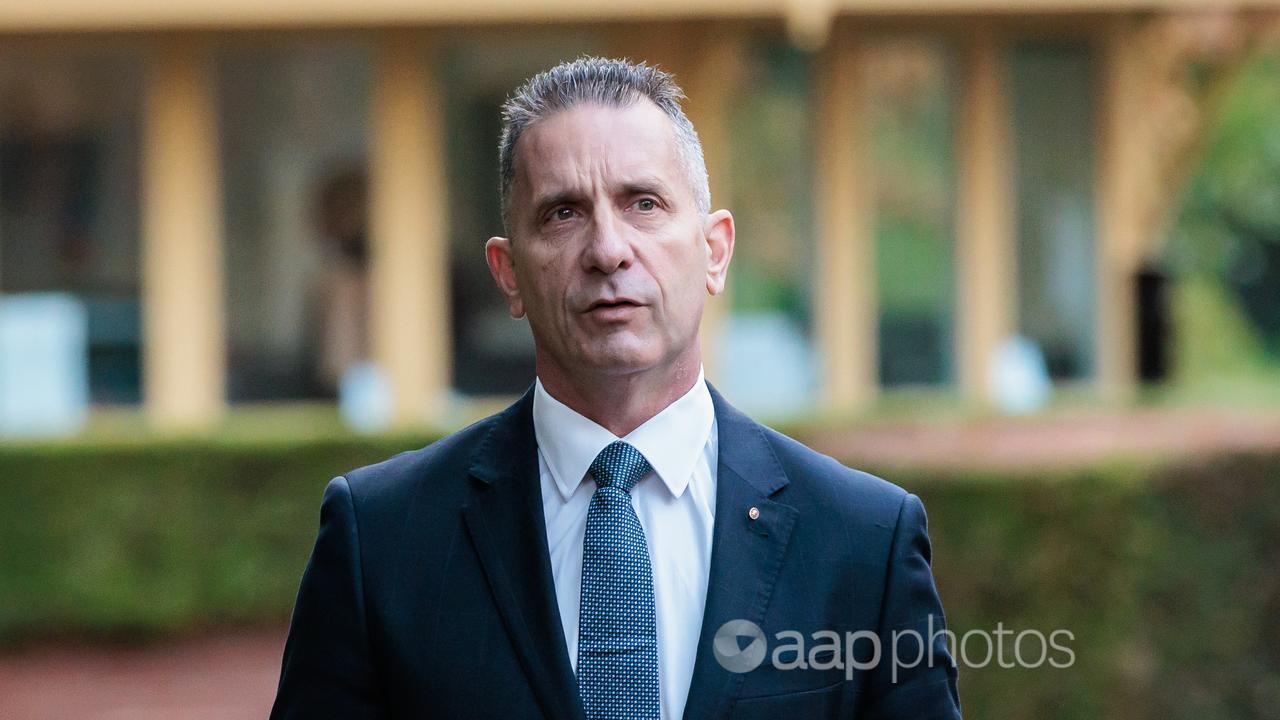 A guard found Cleveland unresponsive at 1.40am but was not carrying a radio and didn't have keys to the boy's cell.
He advised his supervisor about the incident, but failed to alert three other guards and the duty nurse who were nearby.
Investigators raised concerns about the senior officer's response to the incident, with the report stating he walked slowly to Cleveland's cell.
Cleveland was transported to hospital at 2.32am and died more than a week later on October 20.
The report also stated that officers who were wearing body-worn cameras had not programmed them properly and the devices did not accurately capture the time of the incident as it unfolded.
Cleveland's death is being investigated by the coroner and the Corruption and Crime Commission has started inquiries following allegations of serious misconduct.
The senior officer has been suspended pending the outcome of the investigation into Cleveland's death and WA police are investigating.
Four of the five guards on duty when Cleveland self-harmed have submitted workers' compensation claims related to psychological injury and are uncontactable.
The report said this will hinder the investigation.
Mr Papalia said Unit 18 would close as soon as a suitable replacement facility could be provided but declined to put a timeline on the closure.
In a statement, Cleveland's family said it continued to grieve and "our beloved is buried before his time, long before."
"Our son, brother, grandson is back on Country but to be buried, and his spirit rests strong with our ancestors," they said.
Opposition spokesman for corrective services Peter Collier said the Cook government had allowed a flawed system to operate despite being warned such a tragedy was possible.
"It's hard to imagine what more could have gone wrong at Unit 18 in the lead-up to Cleveland's death," he said.
More than 130 community leaders have signed an open letter to Premier Roger Cook calling for the immediate closure of Unit 18, where "there have been 20 suicide attempts and more than 350 instances of self-harm".
"You can choose to care for the children your government is responsible for," the letter said.
Indigenous justice advocate Gerry Georgatas said updated operational policies that included better oversight and rehabilitation programs should have been implemented long ago.
Lifeline 13 11 14
Kids Helpline 1800 55 1800 (for people aged 5 to 25)
13YARN 13 92 76
Aboriginal Counselling Services 0410 539 905