A military lawyer who leaked allegations of war crimes by Australian troops maintains the strong support of human rights groups.
David McBride has pleaded guilty to stealing and sharing secret allegations against special forces troops in Afghanistan.
He remains on bail and will be sentenced next year.
Human Rights Law Centre senior lawyer Kieran Pender said McBride must be pardoned.
"There is no public interest in prosecuting whistleblowers, and certainly no public interest in sending them to jail," he said.
Former senator and whistleblower advocate Rex Patrick said it was a dark day for democracy.
"In just one single moment, whistleblowing in Australia has been shut down, how is that a good thing?" he said.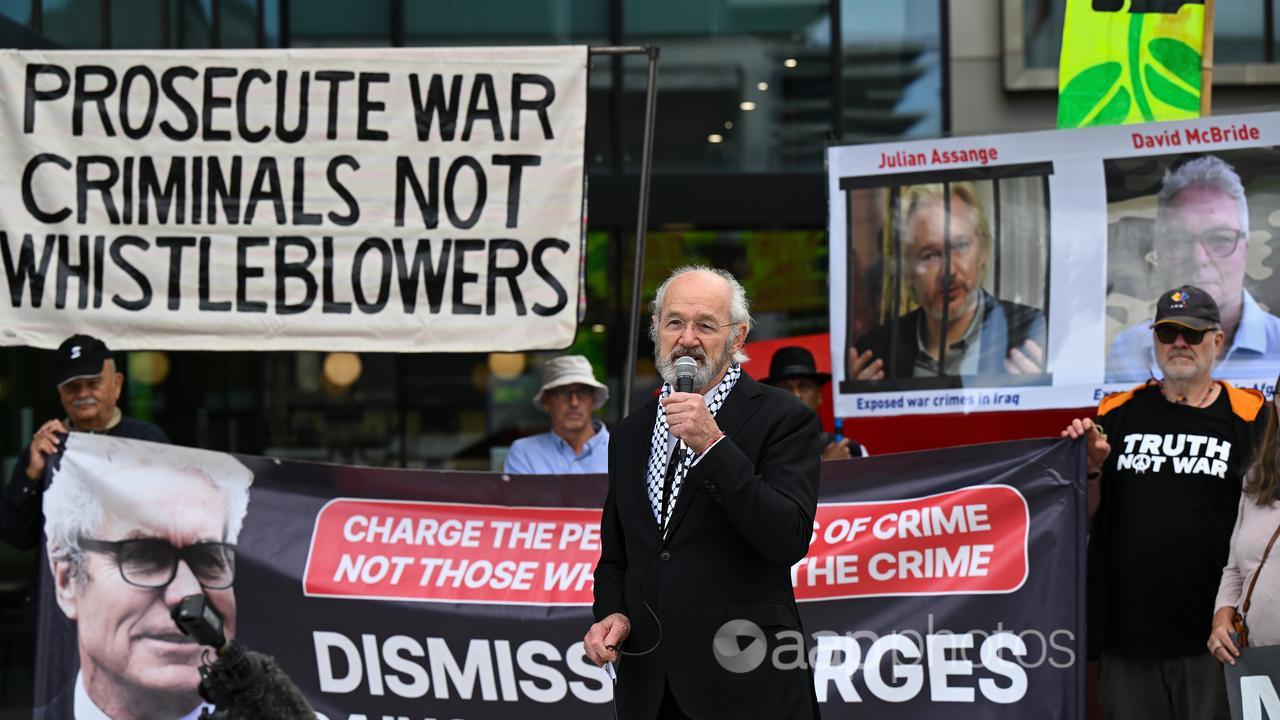 Former foreign correspondent and press freedom champion Peter Greste said the outcome could stop others coming forward.
"You cannot have press freedom without the protection of journalists' sources," he said.
McBride exited the ACT Supreme Court on Friday with his fist raised in defiance, declaring "I stand tall and I believe I did my duty".
Defence lawyer Mark Davis said his client was forced to plead guilty after losing two crucial pre-trial arguments about public interest and presenting classified evidence to a jury.
"The removal of evidence makes it impossible for us realistically to go to trial," Mr Davis said.
McBride will undergo an assessment to serve a custodial sentence in the community.