Overseas reinforcements may be called to bolster fatigued firefighters battling blazes in Queensland.
Almost 50 interstate firefighters have been requested to assist, with more potentially to be recruited from New Zealand after strong winds escalated blazes across Queensland.
The premier said extra help was needed after visiting the Western Downs on Friday where a deadly fire continues to threaten properties amid reports of looting.
"Some of our firefighters are exhausted and fatigue needs to be managed," Annastacia Palaszczuk said at Dalby.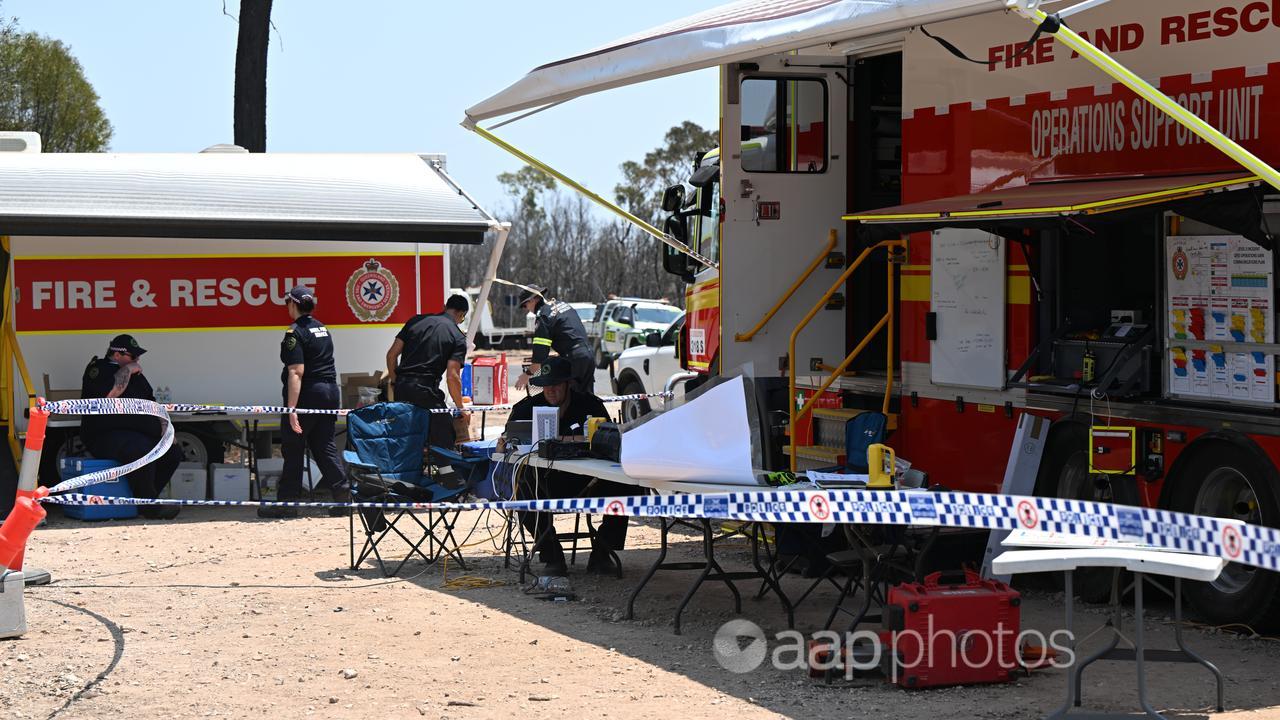 Crews are still battling a ferocious fire that has claimed one life and burned more than 11,000 hectares at Tara west of Brisbane after there were initial hopes it would be contained by Friday.
It is one of three dangerous blazes in Western Downs alone.
Firefighters are on high alert with more than 60 fires burning across the state.
Crews have attended 420 fires in Queensland this week.
More than 200 people have been fighting the Western Downs fires that have destroyed 32 houses.
In addition to 44 interstate firefighters and 16 incident management team personnel, several specialised aircraft personnel have also been requested.
A large air tanker is set to arrive from Bundaberg after the Tara fire went into its fifth day.
The premier said Housing Minister Meaghan Scanlon would also visit the region to help look at accommodation options for the hundreds who have left – and lost – their homes.
There are about 280 people at evacuation centres across Dalby and Chinchilla.
"People will need a helping hand – there is absolutely no doubt about that," said Ms Palaszczuk after meeting evacuees.
"Some people have lost everything."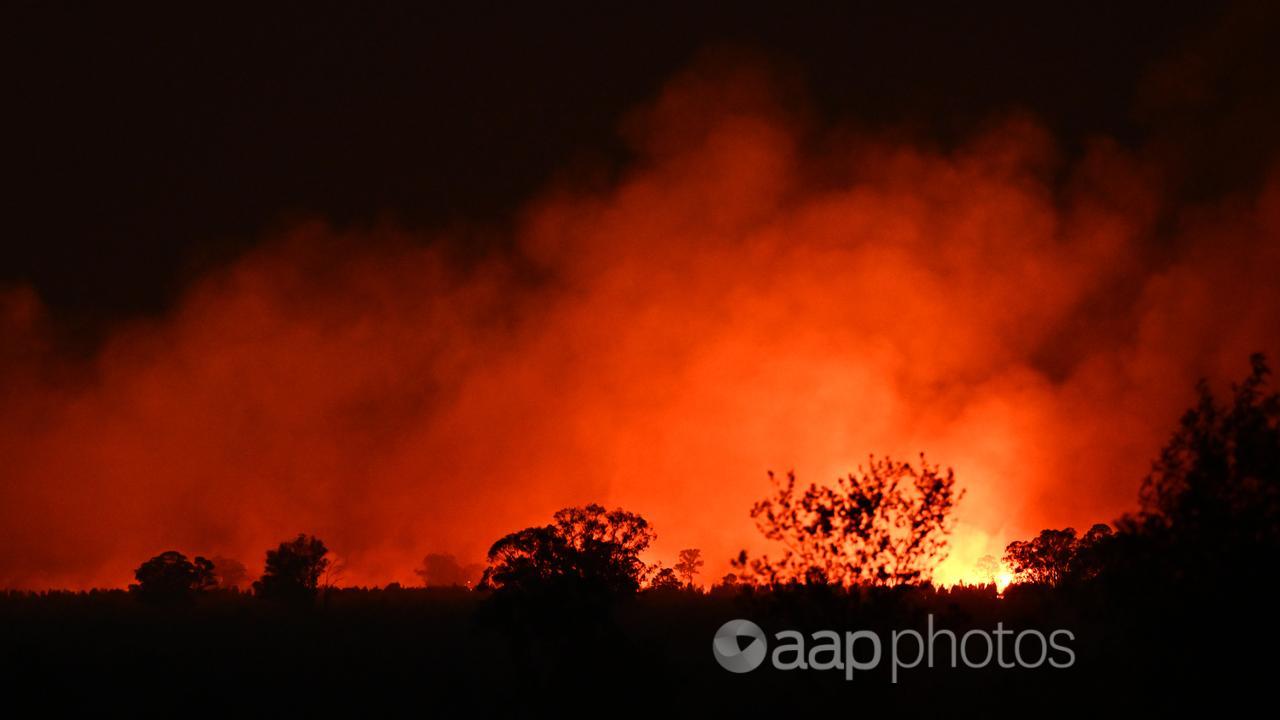 A body was found on Tuesday night in the fire-ravaged Tara region but is yet to be identified.
A 73-year-old woman also died after suffering what is believed to be a heart attack while trying to evacuate her property.
Queensland Police said all evacuees in the state were accounted for with no current active missing persons.
People at Tara and nearby Wieambilla were told on Friday to leave immediately.
Residents at Moonie have been told to prepare to evacuate due to another fire.
The Western Downs' other blaze at Halliford was started by a mid-week lightning strike, prompting an alert late on Friday for people to leave.
Police, Fire and Emergency Services Minister Mark Ryan joined the premier in Dalby and was disgusted by reports of looting in the region.
"They are absolute grubs," he said.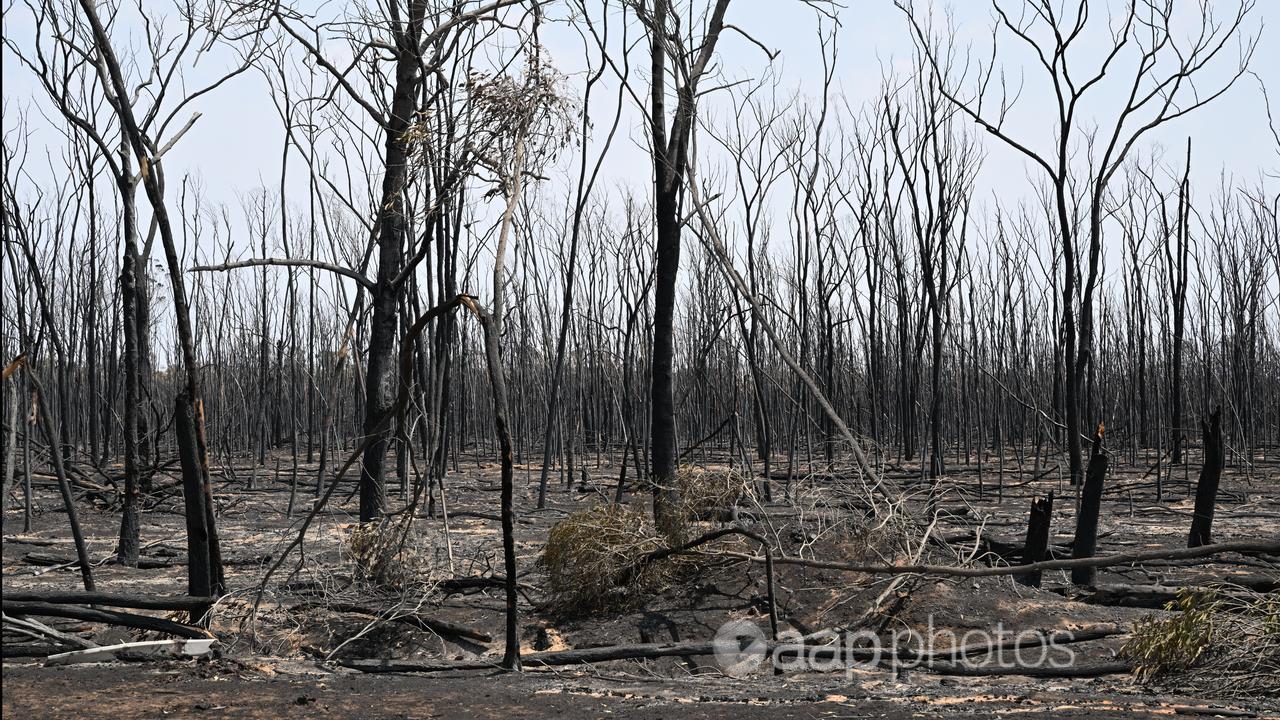 There are also "leave immediately" alerts for people at Shellytop Road, Durong, northwest of Brisbane.
"Prepare to leave" warnings are in place for Kogan near Tara, Carnarvon Gorge in the central highlands, Lowmead in central Queensland and northwest of Brisbane at Durong and Gayndah regions.
Queensland Rural Fire Service Acting Assistant Commissioner Peter Hollier said there was a cool change and some rain in fire-hit areas.
However, he said it would take falls of 60mm to make a difference.
Crews will look to make the most of easing conditions in the southeast, he said.
"We are hoping we can take the opportunity to work on the lines that are established across those larger fires into the coming days ahead of any potential increase in fire danger that may well occur into next week," he said.