Australia's lithium producers may have a head start, but Canada is striving to be in the race for reliable supplies outside China.
The vast James Bay region in the province of Quebec may seem an unlikely place to find an Aussie explorer but the urgent need for a clean energy supply chain is attracting talent and capital, despite a recent market downturn.
Australian stock exchange-listed Winsome Resources will announce a "globally significant" maiden mineral resource "in the next couple of months" for its flagship Adina project in James Bay, CEO Chris Evans told AAP.
Initially planning an announcement by the end of 2023, he said the drilling program lost six weeks during the massive forest fires that hit in June.
Production is planned for 2028, and that's "roughly on track", he said.
Lithium producers in Australia and elsewhere have seen share prices tumble as prices for the metal slumped by almost two-thirds this year.
"The share price, like everyone else, has fallen off," Mr Evans said.
But there is still money available for a quality project, and recent capital raisings would protect exploration work over the next 12 months at least, he said.
Established producer ASX-listed Allkem is developing a larger James Bay lithium project, which helped make it an attractive acquisition for American chemicals giant Livent in a deal set to be finalised by year-end.
Perth-based Winsome Resources has had "a whole lot of approaches", including from mining houses and battery makers, and would be looking to bring on a strategic partner next year, Mr Evans said.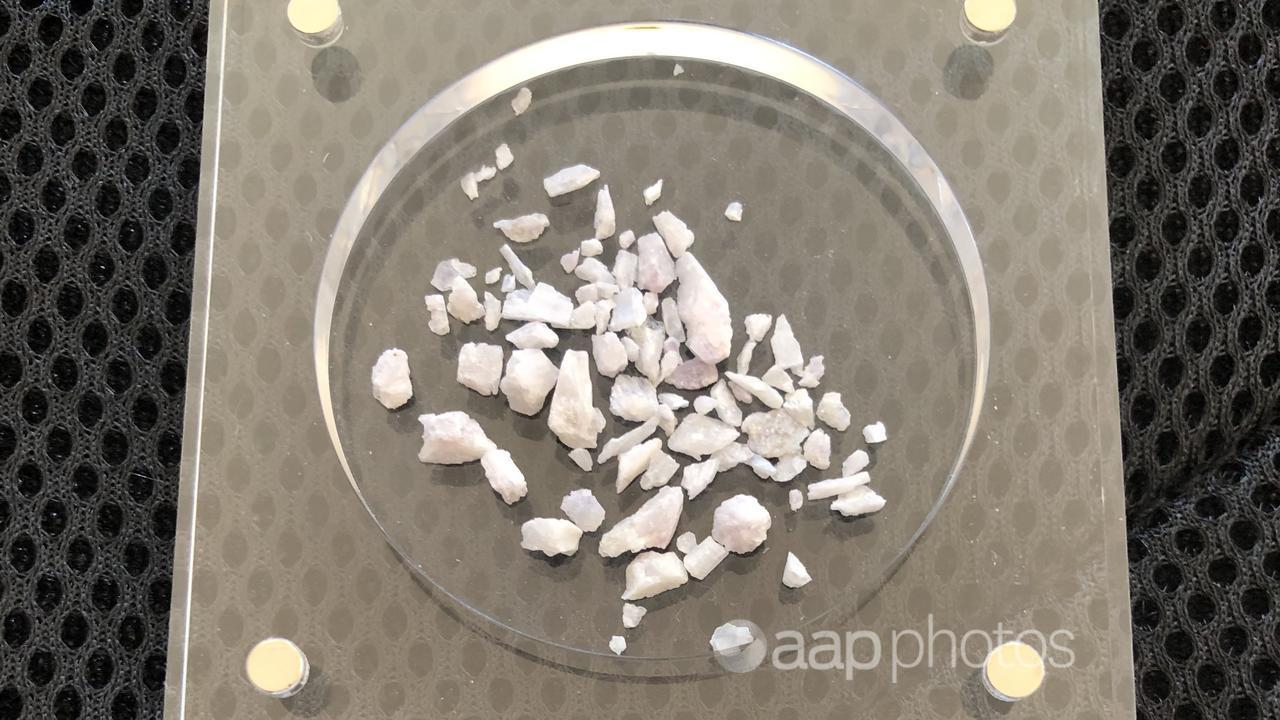 Like Australia, Canada is aiming to have onshore processing of lithium hydroxide – a key ingredient for batteries used in electric cars – to end China's stranglehold on factory-ready materials.
Leading companies such as Tesla are looking to build factories closer to raw materials, to further cut the carbon footprint.
Canada's Minister of Energy and Natural Resources Jonathan Wilkinson on Tuesday announced a $C1.5 billion ($A 1.7 billion) critical minerals fund to support clean energy and transport projects.
Meanwhile, the United States is tipping $US1 trillion ($A1.6 trillion) into new industries, including a North American sovereign battery supply chain for car giants, under laws that have been a magnet for new investment.
Federal Labor last month announced a doubling of Australia's critical minerals support to $4 billion as part of a broader push.
In some areas of Canada, mining development is at loggerheads with First Nations communities.
But Mr Evans said there were genuine partnerships in place with the Cree people of the James Bay region, where commercial relationships date back to hydro-electricity development in 1970s.