A senior police officer involved in the Canberra arrests of NRL stars Latrell Mitchell and Jack Wighton has been forced to apologise after giving false evidence in court.
In an ACT Magistrates Court hearing, Sergeant David Power also admited he had called eight officers involved in their arrest to a "roundtable" meeting to agree on a version of events.
Wighton's lawyer labelled the case against his client "an old-school stitch-up" and said police were trying to "frame" him.
The sergeant had admitted core allegations he made about why he kicked Wighton out of a Canberra nightclub weren't accurate.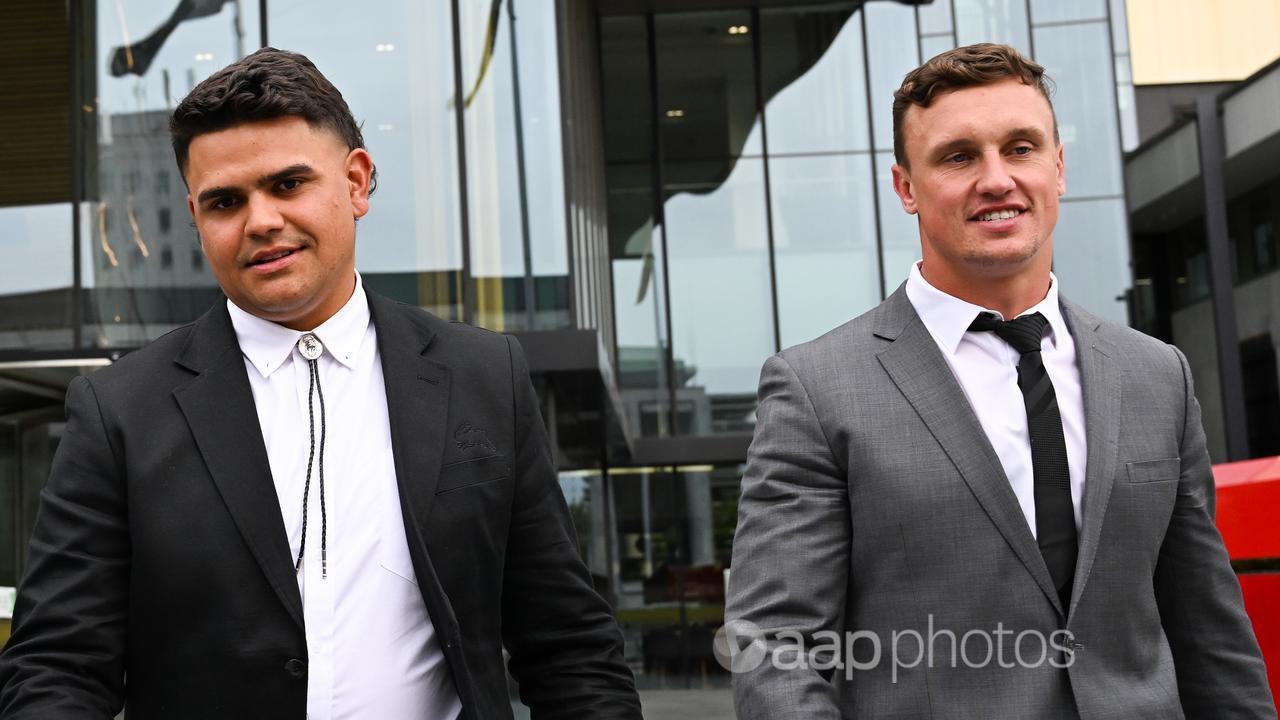 Sgt Power had earlier alleged he saw Wighton with clenched fists, anger in his face and holding a man by the shirt before he removed him from Fiction nightclub.
But Wighton's lawyer Steve Boland pieced together a timeline of events via CCTV footage that led the officer to admit none of it happened.
"What I saw appears to have not happened and my memory has failed me," Sgt Power told the court.
He later addressed Wighton, saying: "Sorry, Jack, if that's what happened mate … I'm sorry."
Mr Boland, who said the officer had invented his evidence rather than forgotten what he had seen, criticised his apology.
"You're not mates are you … how inappropriate," he told the court.
He labelled the sergeant's story "a total and utter fantasy you dreamt up to justify everything that happens".
Sgt Power denied he had intentionally misled the court. He acknowledged he had a "long-term memory issue".
Once police were back at their station, Sgt Power admitted his officers gathered in a room to discuss their account before a formal statement was given.
"It has all the hallmarks of a man that knew he'd done the wrong thing and needed to get his story straight," Mr Boland told the court.
"I can see why you might think that," Sgt Power replied.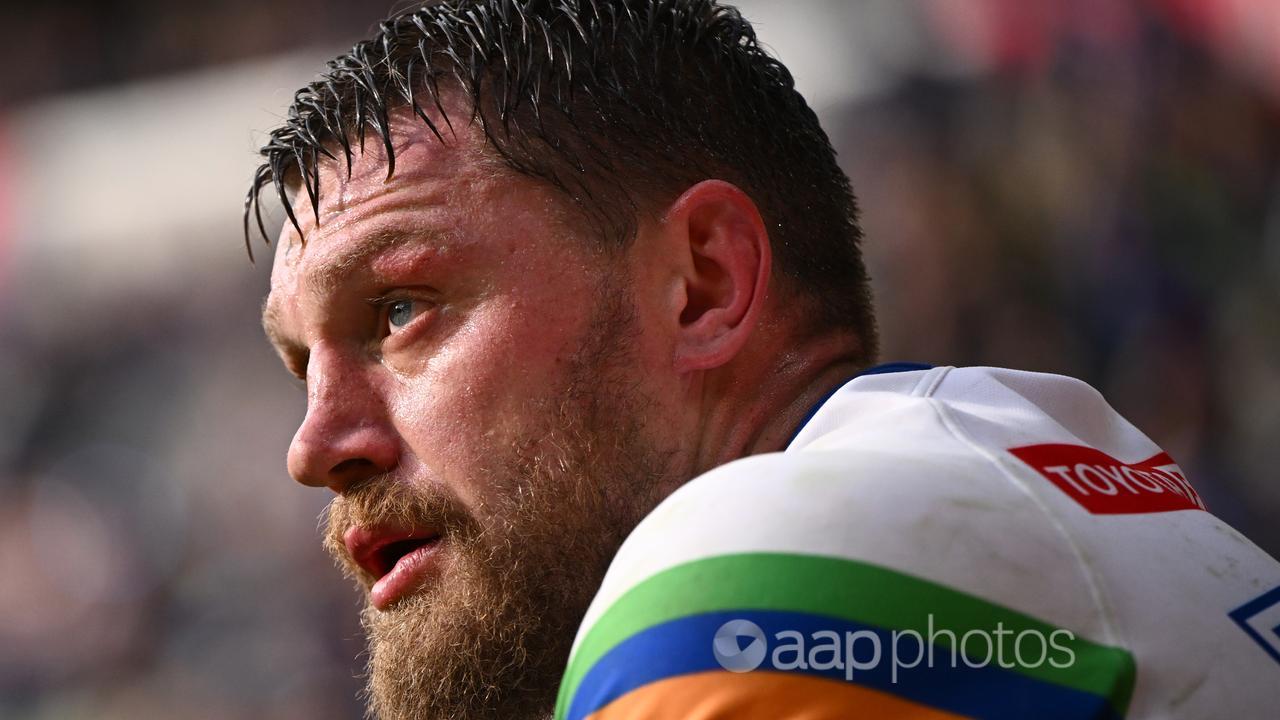 After Wighton was removed from the nightclub, he and Mitchell were accused of fighting before both were arrested.
Mitchell could be heard crying out in pain and screaming "please" as the players' friends begged officers to stop their "police brutality" as they handcuffed him.
The group had been at the nightclub celebrating Wighton's 30th birthday, before they spilled onto the street when the former Raider was removed from the venue for alleged aggressive behaviour.
Among the group protesting with police was Canberra captain Elliott Whitehead, who told one officer watching Mitchell's arrest "the way you came over was out of order".
Sgt Power said he "didn't see an issue with it" even after watching the footage of the arrest.
Vision played on Monday showed Mitchell surrendering onto his knees before police elbowed, kneed and pushed him face-down onto the ground.
Mitchell feared for his life and was a "weeping mess", the court heard.
His defence centres around alleged heavy-handed police conduct, the star South Sydney fullback having told police while being arrested: "I've done nothing wrong but be a blackfella in Australia".
The Birpai and Wiradjuri man is charged with affray, fighting in a public place and resisting a territory official.
Wighton, who is also a Wiradjuri man, is charged with fighting in a public place and failing to comply with an exclusion direction.
13YARN 13 92 76
Aboriginal Counselling Services 0410 539 905