Six-time MotoGP champion Marc Marquez and Italian star Francesco Bagnaia have backed the decision to cancel the Australian Motorcycle Grand Prix sprint race amid extreme weather.
The main 27-lap race at Phillip Island was moved forward by 23 hours to Saturday afternoon after being swapped with the sprint event.
Organisers confirmed the change late on Friday as they prepared for extreme weather at the regional Victorian venue.
About 30 minutes before the scheduled start of Sunday's sprint race, organisers announced it would not go ahead due to dangerous track conditions.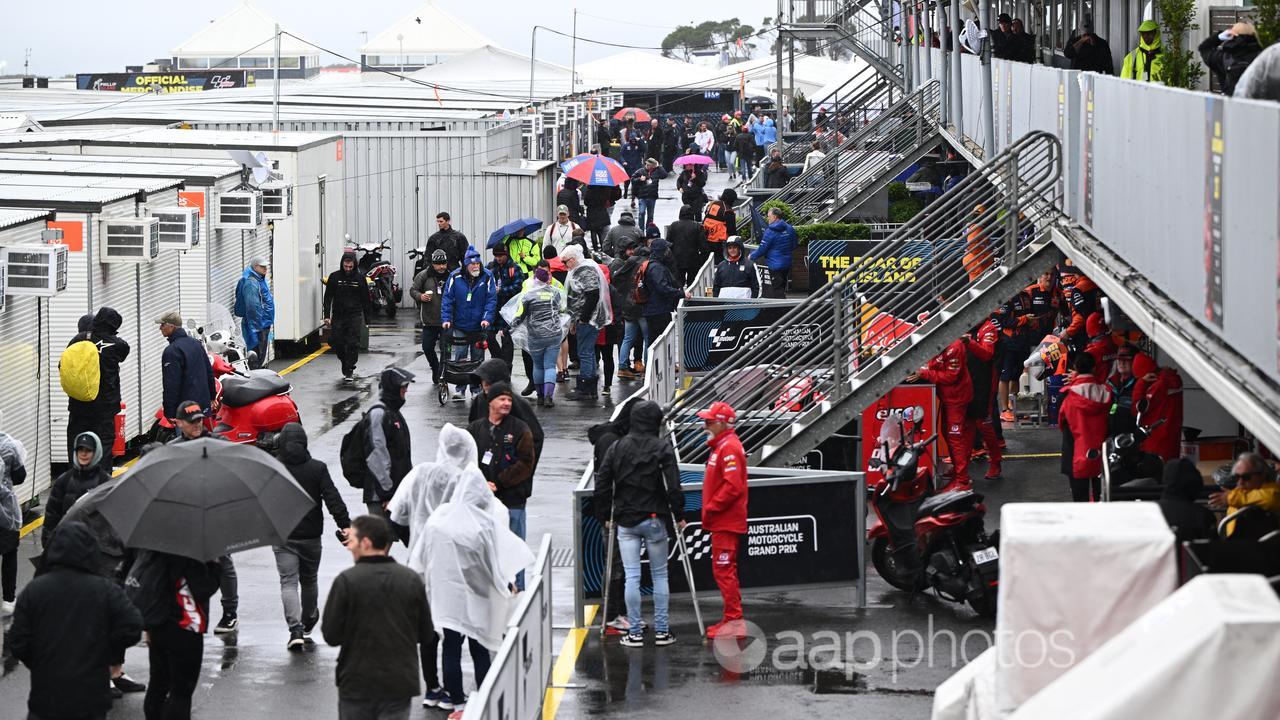 "They made a good decision to move the main race to Saturday because like this we were able to hold the (GP) race in a normal way," Marquez told reporters.
"In warm-up it was acceptable (on Sunday), but then it looks like the wind was super strong and especially with these bikes, with all aerodynamics we have, it becomes a bit dangerous."
Bagnaia, who extended his championship lead by finishing second in a thrilling race on Saturday, said the wind at the Victorian island, a place the legendary Barry Sheene famously labelled "the gateway to hypothermia", was "crazy".
"… the problem was the gusts were very intense and also that down the straight we are in a tunnel (between the grandstand and the pit building) and it finishes when you start to brake," Bagnaia said.
"With MotoGP arriving at 330 kilometres per hour, and also in the wet, it can be very dangerous.
"For me the decision is correct. It's bad for all the fans here, because they were still there, and for us, because we want to race every time."
The Australian Grand Prix Corporation said all the racing authorities agreed it would not be safe for the race to proceed.
"AGPC respects the decision of Race Direction and we thank all our fans for their understanding," the statement read.
"We look forward to welcoming you back to the Island for next year's Australian Motorcycle Grand Prix from 18-20 October."
The Moto3 race was completed on Sunday morning, but the Moto2 one was later red flagged after nine laps as conditions continued to worsen.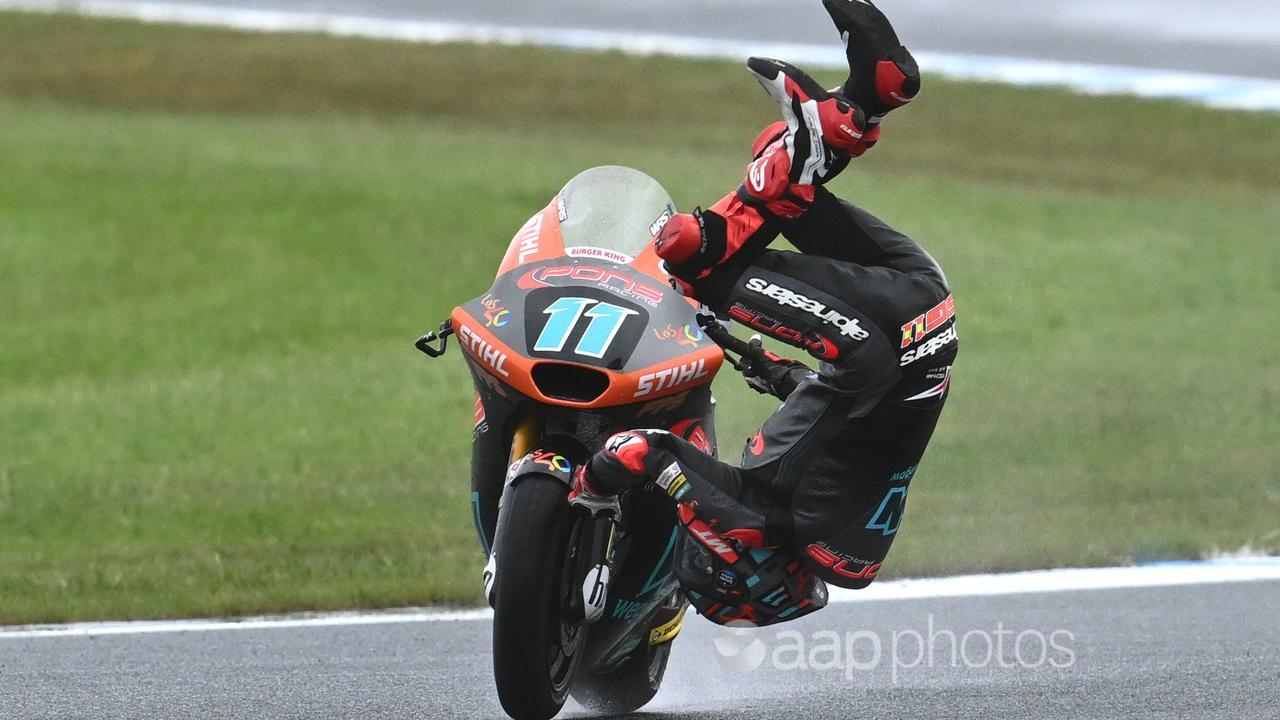 On Saturday, France's Johann Zarco claimed his maiden MotoGP win with a thrilling last-lap steal.
Zarco's Pramac Racing teammate Jorge Martin led the race all the way from pole after being comfortably the quickest rider at Phillip Island during practice and qualifying.
But Martin's decision to go with a soft rear tyre backfired as they gradually wore out and his rivals ate away at his near four-second lead with three laps left.
Martin was left heartbroken after arriving in Australia second in the overall championship standings, 18 points behind reigning MotoGP champion Francesco Bagnaia.
The Spaniard appeared set to cut that gap to six points when he led the race, but instead finds himself 27 points adrift after crossing the line fifth.
Four rounds – in Thailand, Malaysia, Qatar and Valencia – remain this season.