Rafael Nadal is a confirmed Australian Open starter but there are still no guarantees on Nick Kyrgios as the local fan-favourite makes his way back from injury.
Kyrgios has struggled with knee and wrist setbacks since his outstanding performances last year, and has played just one match on the ATP Tour in 2023.
The 28-year-old – a quarter-finalist at his home grand slam in 2015 – pulled out of last summer's Open at the last minute because of the issues with his knee.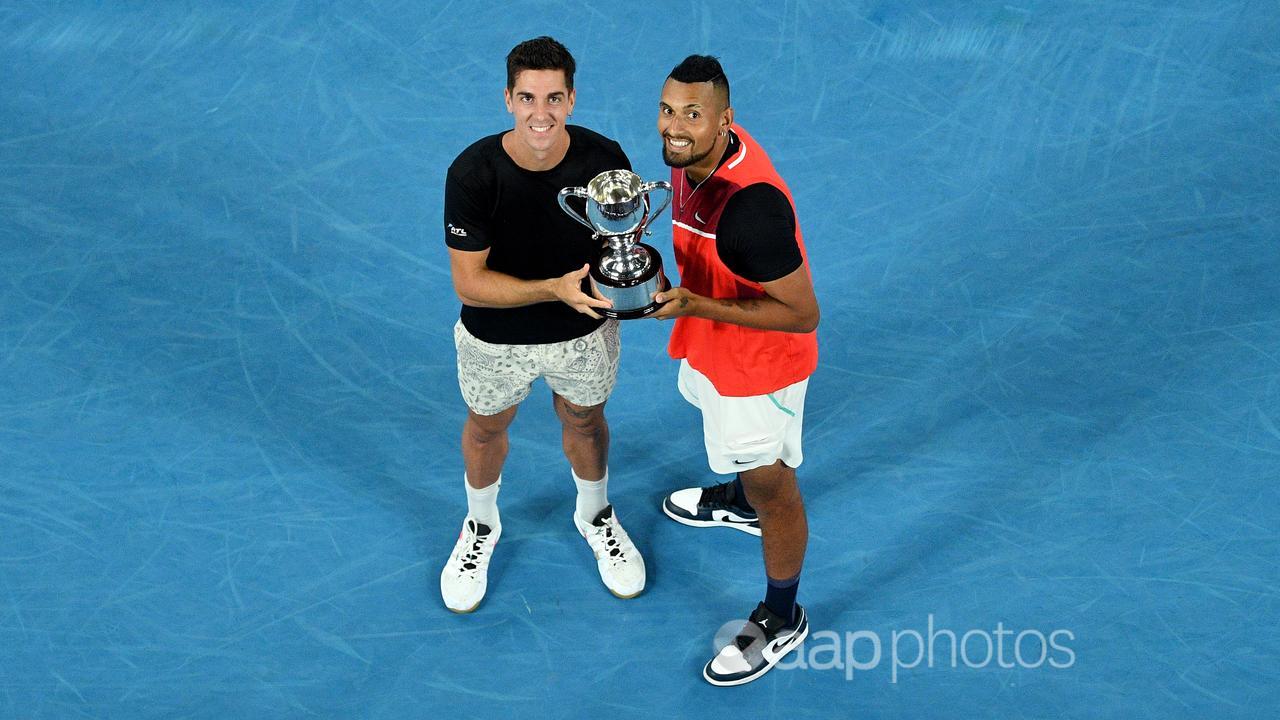 He has since spoken about a lack of motivation to return to the court, leading to speculation about a premature retirement.
Australian Open tournament director Craig Tiley remains confident Kyrgios will return as one of this summer's headline acts.
"I believe in the communication that he's motivated to come back and play in January," Tiley told reporters on Wednesday.
"He loves playing here, he loves it in front of his crowd, he knows everyone wants him to play. It's just a matter of his health.
"He's had a significant injury and in many cases, for many athletes, it can be a career-ending injury.
"He's in the process of still getting over that and I fully expect him to be here and be ready to play, and provide us with the entertainment we want."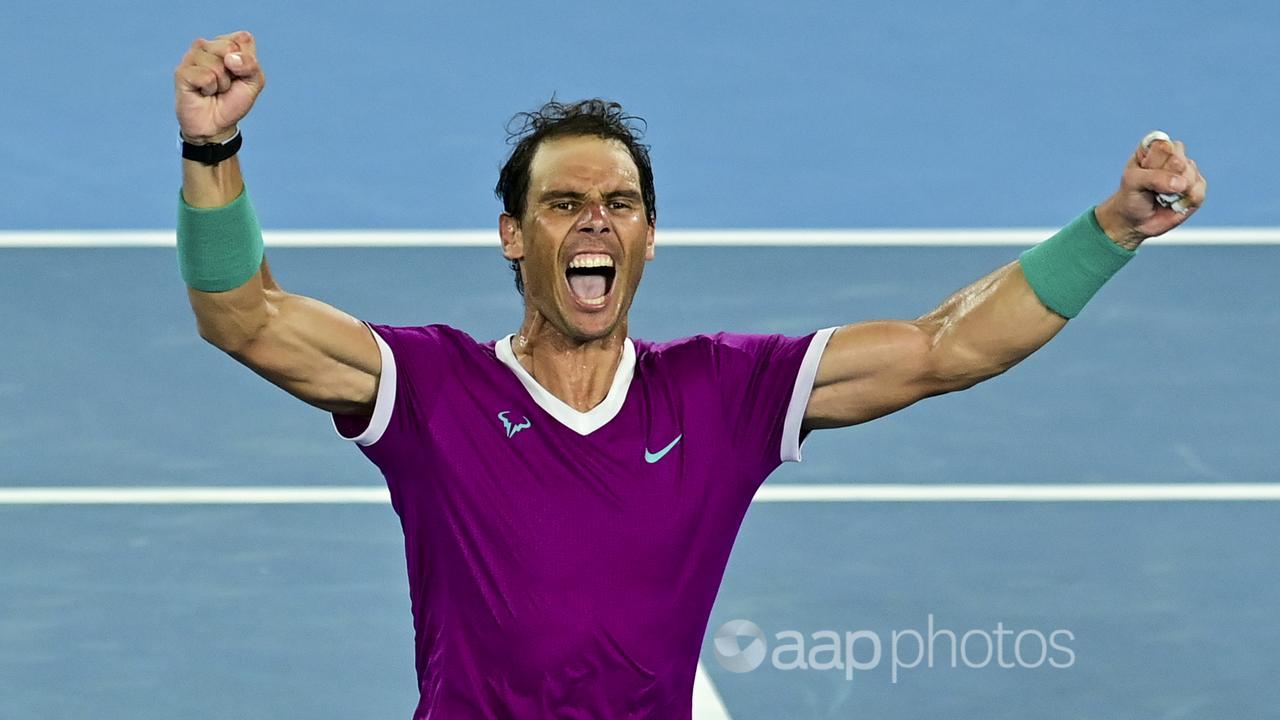 A hip injury forced two-time Open champion Nadal's dramatic withdrawal last summer and raised fears he may have made his final appearance at Melbourne Park.
On Wednesday, Tiley delighted in confirming the 37-year-old Spaniard's return.
Nadal has 22 grand slam singles titles to his name – two fewer than great rival Novak Djokovic, who is seeking to surge clear of the record 24 he jointly holds with Margaret Court.
"(Nadal) is not going to just show up to play; he's going to show up to win," Tiley said.
"When you see him show up, he's going to be very well prepared."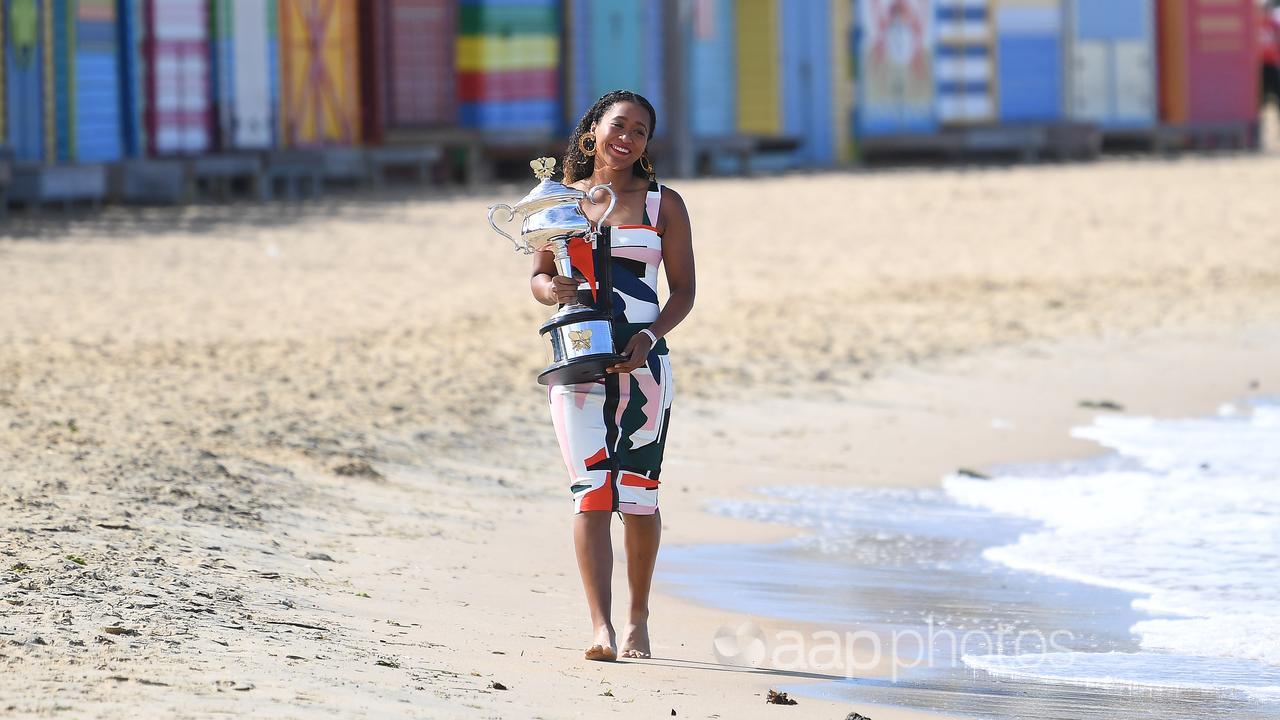 Tiley also confirmed past women's champions Naomi Osaka (2019, 2021), Angelique Kerber (2016) and Caroline Wozniacki (2018) will all return to the Australian Open in 2024.
The trio have been dubbed the "comeback queens" by tournament organisers, having all given birth to babies since their most recent appearances at Melbourne Park.
Osaka and her partner welcomed a baby girl as recently as July, making the 25-year-old's comeback even more remarkable.
At 43, two-time champion Venus Williams is also expected to enter the draw.
"She got a wildcard last year and has been on and off with injuries during the year but she hasn't announced anything otherwise," Tiley said.