New Rugby Australia chairman Dan Herbert is promising to listen to the people after taking a thinly-veiled parting shot at his maverick predecessor, Hamish McLennan.
Suggesting McLennan had reigned somewhat as a dictator, Herbert says fans and stakeholders must not be ignored as the governing body strives to pick up the pieces after the Wallabies' disastrous World Cup campaign and more than a decade of a "broken system".
RA is intent on rebuilding the fractured code from the ground up with a centralisation plan aimed at ultimately returning the Wallabies to the glory days of winning Bledisloe and World Cup trophies.
But Herbert, in tune with RA chief executive and fellow Wallabies great Phil Waugh, who only took over in June, says the reform must start at the grassroots.
"We've both been involved with the game since we were kids," Herbert said.
"We both are products of the club system that went into the state system and so forth.
"So we understand the layering of the game and how it works because those people out there are important.
"They're the people turning up and acting as volunteers and signing up kids, running the the cafe at the club on the weekend and flipping burgers.
"Then they're the people who buy Super Rugby memberships and they're the people who buy Wallabies tickets.
"So it's their game. We don't own rugby. RA doesn't own rugby. It's owned by the community and even the Super clubs, they're owned by their community clubs."
McLennan was ousted on Sunday night following an extraordinary general meeting after six state unions, led by the powerhouse ACT Brumbies and Queensland Reds, issued a statement declaring their dissatisfaction in the now-axed chair for "acting outside his role as a director, exerting an undue influence on the operations and executives of Rugby Australia."
After thanking McLennan for stepping into the hot seat during the pandemic when most others were unwilling, Herbert on Monday revealed the rest of the RA board voted unanimously in favour of removing the chair.
"I'm not going to talk about Hamish per se, but working on the other side at times you just want to make sure that you're not dictated to," Herbert said.
"If you've got skin in the game, you want to make sure that people are listening to you because a lot of our good talent, not just playing talent, is in our clubs.
"We feel that moving forward, the game requires everyone to unite. We felt that would only be achieved with a change of chair."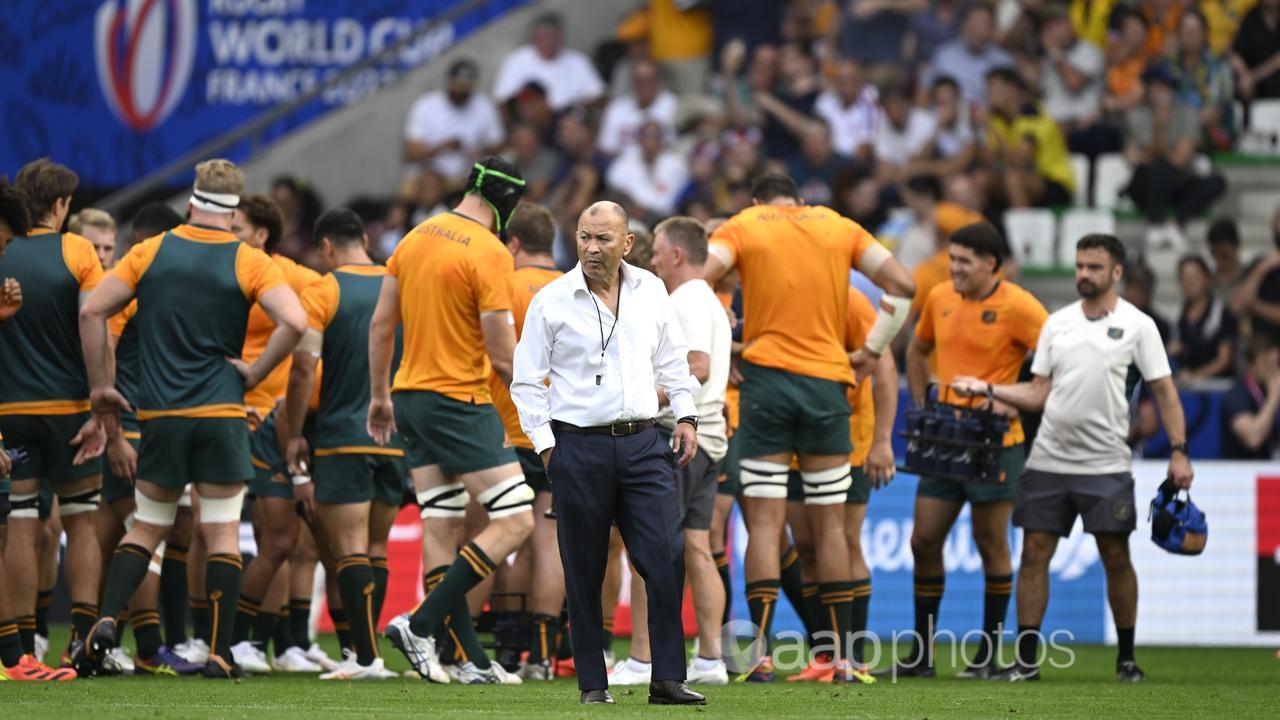 While McLennan, as chair, was the chief architect in parachuting Eddie Jones in to replace Dave Rennie just nine months out from this year's World Cup, Herbert admitted the entire board at the time – including he and Waugh – had to accept responsibility for the shock appointment.
Despite agreeing with Waugh that Australian rugby bosses should no longer splash out crazy money recruiting NRL stars, Herbert also said RA planned "ATM" on honouring their reported $4.8 million, three-year-deal with Sydney Roosters star Joseph-Aukuso Suaalii.
"We're not doing that at the moment, no," Herbert said when asked by AAP if they had any plans to renege on Suaalii's deal after Roosters supremo Nick Politis last week claimed the 20-year-old had assured him he'd be returning to the Bondi club in 2028.
Seemingly seeing eye-to-eye with Herbert over at least one of his decisions, McLennan maintains his controversial call to sign the box-office Suaalii will prove hugely beneficial to RA.
"That guy will fill stadiums," McLennan said.
"He'll be a breath of fresh air for rugby union.
"The fact that he wanted to switch from league to union is amazing and he's an incredible talent.
"Rugby have to hold firm and also what you've seen at the World Cup is that we don't have the depth that we used to.
"So you need A-grade players like that who can come in and make a difference."