One of Australia's most iconic landmarks will not be lit up in the colours of the Palestinian flag as community tensions simmer over conflict in the Middle East.
The NSW government lit up the sails of Sydney Opera House in the blue and white of the Israeli flag in solidarity with the Jewish community last week after Islamist group Hamas invaded Israeli towns, killing hundreds of people.
But Premier Chris Minns said the act would not be repeated, despite a federal Labor colleague criticising the lack of public solidarity shown for Palestinian victims of Israeli retaliatory strikes.
Community groups also called on the premier to convey compassion for the more than 3000 Palestinian civilians who have been reported killed since October 7, including hundreds in a single attack at a hospital in Gaza.
Mr Minns said he was concerned about the loss of innocent Palestinian lives but pointed towards a difference in context and circumstance compared to when the Israeli colours were beamed on the Opera House.
"We won't be lighting it up further in relation to this conflict," he said on Thursday.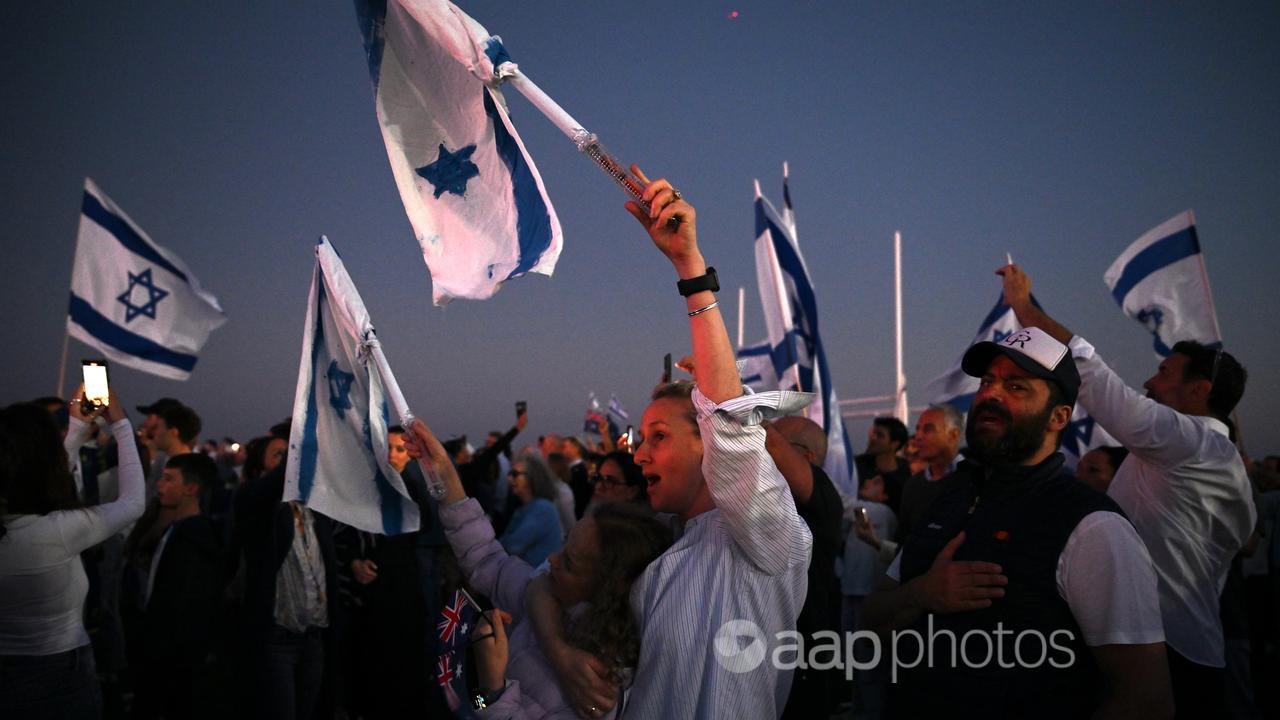 Western Sydney Labor MP Ed Husic, the first Muslim appointed to a federal ministry, earlier noted the Palestinian death toll had surpassed the total lives lost in the September 11, 2001 attack in New York.
"We don't see any public landmarks in Australia being lit up in red, back, white and green," he told ABC Radio.
"It goes to the heart of what Palestinians and those who care for them think – that Palestinians lives are considered lesser than."
Other Australian landmarks, including parliament house in Canberra, the MCG and Brisbane's Story Bridge, were also lit up in the Israeli flag colours shortly after the Hamas attacks.
Greens senator Penny Allman-Payne said leaders must be consistent in their responses.
"The Australian government cannot pick and choose which people to have compassion for and which atrocities to call out," she told parliament.
Speaking at a protest on the Parliament House lawns on Thursday morning, Australia Palestine Advocacy Network president Nasser Mashni said Palestinian-Australians felt excluded from sharing their grief.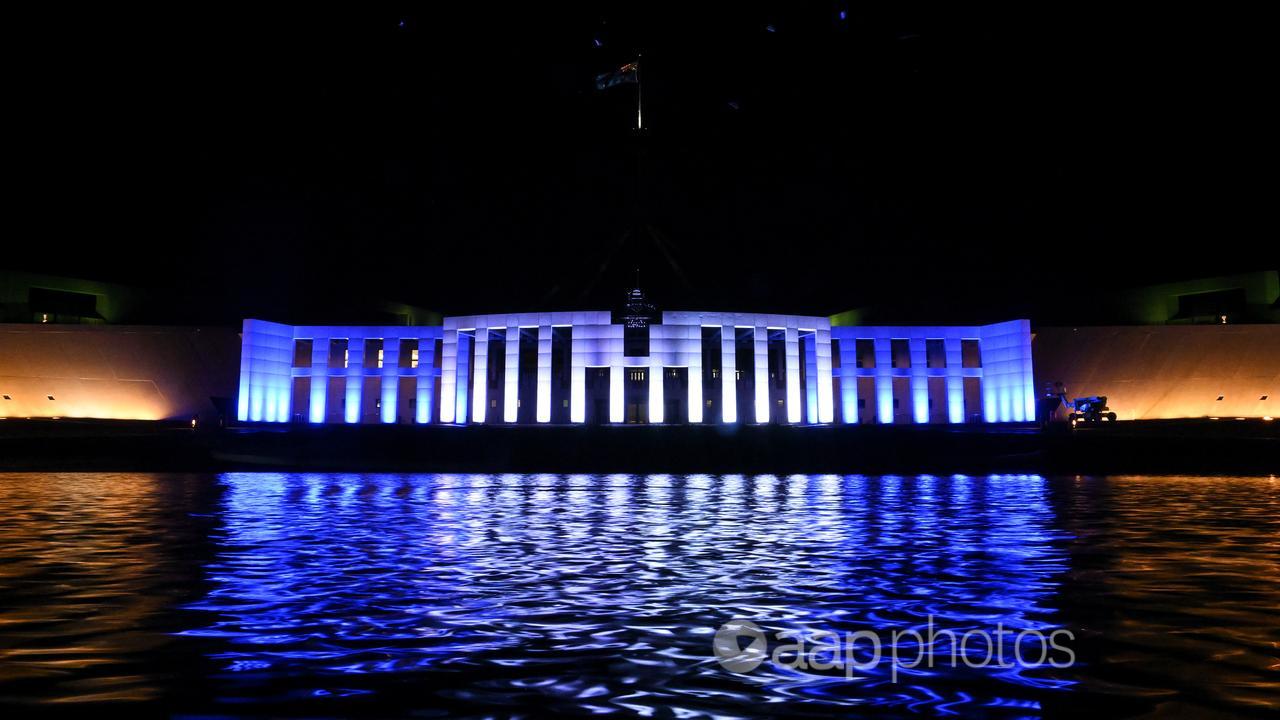 "We're disappointed with the symbolism of lighting up public monuments to commemorate Jewish death and the space not being available for us to mourn with our Australian Jewish brothers and sisters," he said.
"There are countless massacres that have happened with Palestinians and nobody's ever lit up a public building for us."
Mr Mashni said he expected to be treated like any other Australian.
"Many of us have come from Palestine. We've made Australia home.
"We've contributed (and) we've done everything necessary to be treated equally and we are not getting treated equally."
Senior union officials, including from the Maritime Union of Australia, National Tertiary Education Union, NSW Teachers Federation and NSW Nurses and Midwives' Association, joined forces to unite in solidarity with Palestine in a letter published on Thursday.
Protests continue across the nation with a pro-Palestine rally staged in suburban Melbourne on Thursday night.
Hundreds of people attended the demonstration in Coburg in the city's north, with the crowd pausing for a minute of silence in solidarity with those who have died.
One speaker told the rally she had unsuccessfully tried to contact people in Gaza and had no idea where they were.
Another protest was set for Canberra on Friday.
Organisers for rallies planned in Brisbane, Sydney, Perth and Hobart on Saturday expect a turnout of thousands of people.