From Tasmania to Twickenham, it's been open season on Eddie Jones this week as the rugby family has piled in to lambast the man who presided over Australia's great World Cup calamity.
In Britain, old sparring partner Clive Woodward slammed Jones's "pathetic" comments after quitting his Wallabies' job while former England player Ugo Monye smelled a "stink" surrounding his exit.
"In the last year, Eddie has lost the English rugby public and then the Australian rugby public in eight games. That's a remarkable skill," noted Monye, while back in Australia, the social media hordes were slamming him as everything from "an embarrassment" to "a coward".
So what did Jones make of it all as he sped off to the UK for an invitational coaching gig with the Barbarians to face Wales in Cardiff?
Er, not a lot.
"I don't have any regrets. I don't know what's being said, I don't really care … Who cares?" was his bullish response at a news conference on Wednesday, complete with familiar grin and rhinoceros hide.
What, no regrets about leaving the job with the observation "sometimes you have to eat s*** for others to eat caviar further down the track."? "No", Jones asserted.
Mind, he still sounded happy to find a Welsh oasis where he could escape the flak.
"I was having breakfast with my wife this morning in a cafe in Cardiff, and she said 'the Welsh people are nice to you, aren't they?'" he noted.
That's probably because he wasn't coaching England, Jones told her.
His performance at his first public appearance since quitting had been classic Eddie – no regrets, unrepentant, outspoken, comical and highly diverting.
That calamitous 10-month reign with the Wallabies? Not his fault, just "20 years of unsuccessful (Australian) rugby because something's wrong in the system."
Already, Australian rugby is in his rear-view mirror. Could he end up working for Japan rugby again? "I don't know mate, you'll have to ask the Sydney Morning Herald, they seem to know more than me. Can we get them on the line?"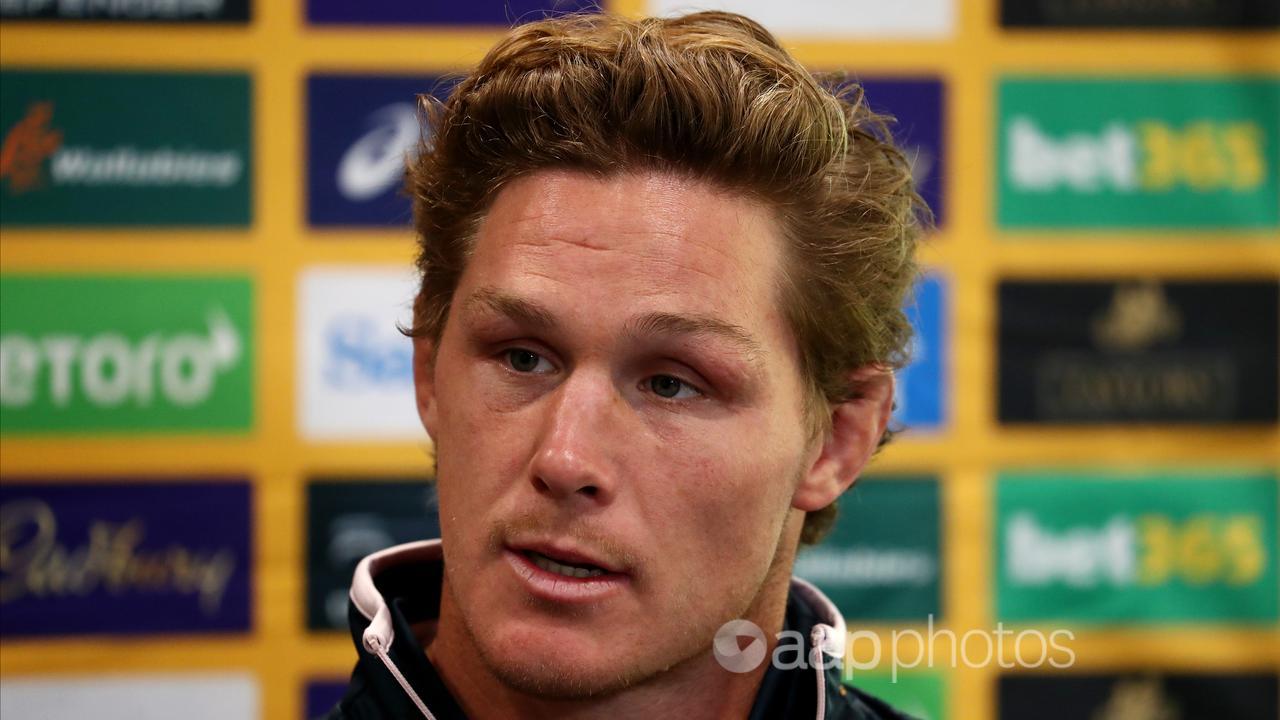 All he wanted to do, he said, was "coach a team where you got the opportunity to maximise the resources." And that wasn't Rugby Australia, evidently. "I don't want to work for someone like that again," he confirmed.
Of course, everything we know about the irrepressible Jones is that he'll always bounce back somewhere.
First stop, Cardiff this Saturday, coaching 10 Wallabies, including eight who flopped with him at the World Cup, against a Wales team who ended their World Cup dream in Lyon.
Perfect theatrical revenge for Jones then? "No, Barbarians is not a revengeful team. It's an enjoyment team," he insisted.
On his team is Michael Hooper, the 125-cap legend he discarded for the World Cup and who he this week described as "not the right role model" for Australia.
Er, an awkward reunion perhaps? "Well, it's a non-issue, mate. It's not an issue for me," said Jones.
"This game is not a distraction (for me). It's a game of rugby that's a celebration of the game, 50,000 people at the stadium to play against Wales. To be involved is fantastic."
And, once again, even as he ploughs on through controversy, Jones is, as ever, still in the glare of the spotlight.