A Sydney man will be extradited to Melbourne to face charges over the execution-style shooting murder of gangland figure Gavin "Capable" Preston at a suburban cafe.
Police from Victoria and NSW raided homes in Bradbury, Yagoona and Campbelltown on Wednesday morning after the underworld figure was fatally gunned down in September.
A shirtless and shoeless Jaeden Tito was arrested at his Bradbury home in Sydney's southwest before being charged with murder.
The 22-year-old appeared in person before Campbelltown Local Court on Wednesday supported by family and friends.
Magistrate Gareth Christofi ordered Tito be returned to Melbourne to face the Magistrates' Court on Thursday.
He will be charged with further offences when he returns to Victoria.
Detective Superintendent Janet Stevenson refused to say if police would allege Tito was the gunman in the brazen daylight shooting.
"He clearly was key in that shooting," she told reporters in Melbourne.
The 22-year-old wasn't known to police before the shooting.
Homicide detectives are still looking for other people connected to the slaying, but have contacted Preston's family to inform them of the significant breakthrough.
"We will keep going until we find those people responsible for bringing this violence into our community," Det Supt Stevenson said.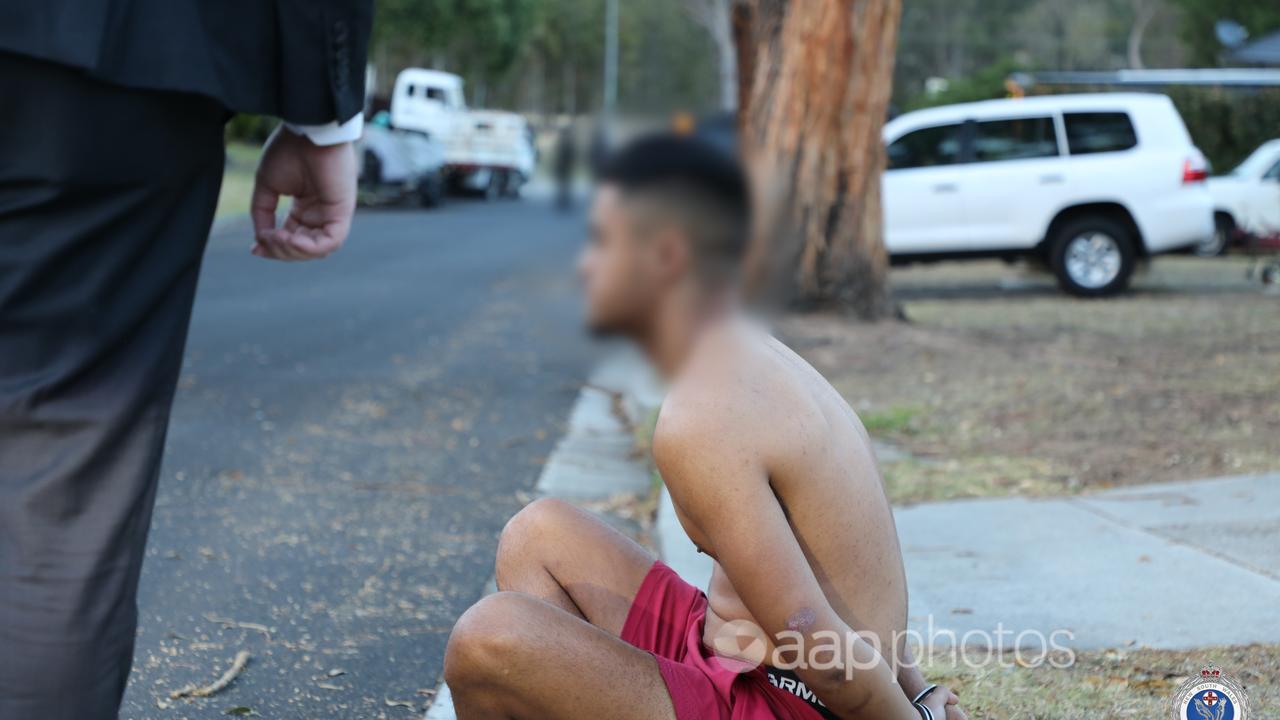 Preston, 50, was killed and a 26-year-old South Morang man he was dining with critically injured after shots were fired outside Sweet Lulus cafe in Keilor Village on September 9.
Security camera footage showed a hooded gunman dressed in black running from the passenger side door of a black SUV and firing several shots from a handgun at Preston, who fell to the ground.
He died at the scene, while the other man underwent emergency surgery on gunshot wounds to his stomach.
The injured victim began to run away after seeing the gunman approach, as other diners fled and hit the deck as shots rang out.
No one else was injured.
The shooter ran back to the getaway car, which was later found burned out in Keilor Downs as police embarked on a major manhunt.
Det Supt Stevenson said it had been a challenging investigation during the past six weeks.
"Ultimately our inquiries led us to the Sydney area," she said.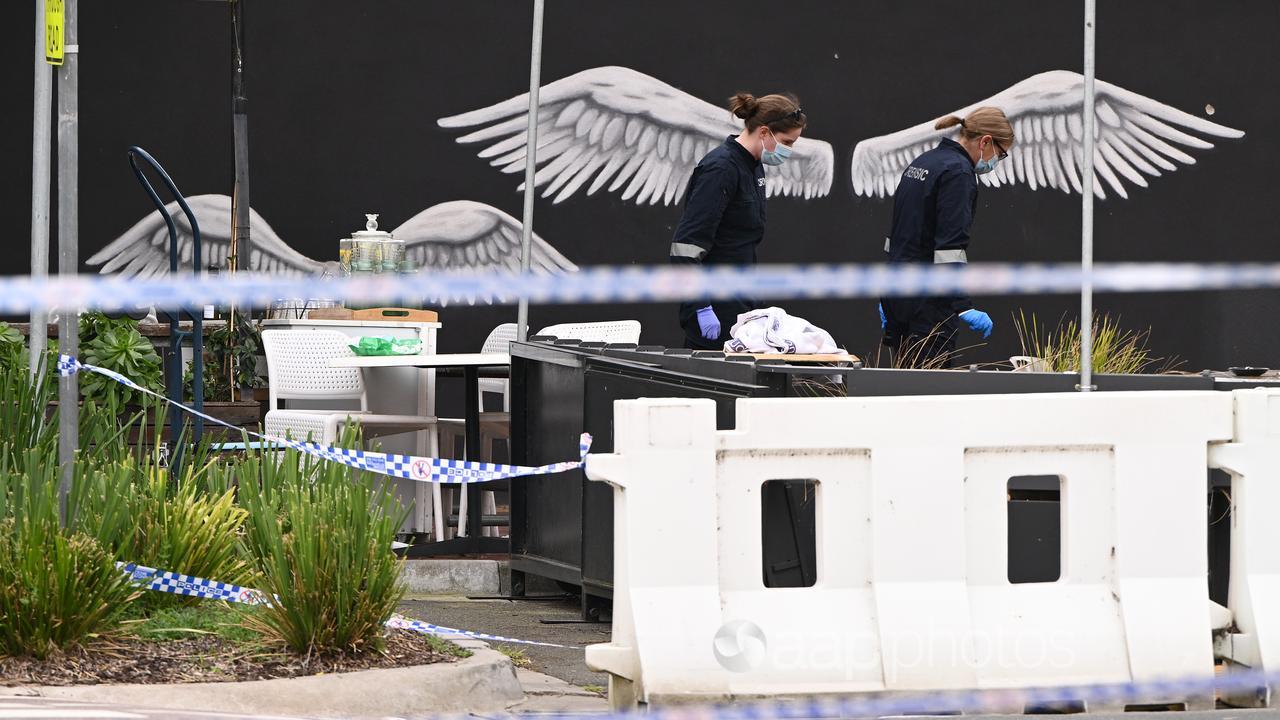 "This is a significant arrest and an important step forward. However, the investigation remains live and is far from over."
Police have not indicated a motive for the shooting but believe it is not linked to a series of arson attacks on Victorian tobacco stores.
"We are appalled at this type of offending," Det Supt Stevenson said.
"It's so public and seriously threatens innocent people with not just being traumatised by witnessing this, they are certainly at risk of injury."
Preston was released from Barwon Prison in February after serving 11 years for defensive homicide over the fatal 2012 shooting of 41-year-old Adam Khoury, a Melbourne ice dealer.
He suffered nine stab wounds, several cuts to his face and head and a 15cm cut down his right jawline during an attack in the maximum security prison's exercise yard in 2014.