Current polling may indicate David Crisafulli and the Liberal National Party are on track for a Queensland election victory in 2024, but the former journalist turned public servant still claims the underdog tag.
After all, the LNP have only held office once in the last 25 years.
Former leader Campbell Newman became premier in 2012, after Queensland was led by Labor governments under Peter Beattie and Anna Bligh from 1998 to 2012.
Mr Newman won 78 of 89 seats in 2012 before being stunned just three years later.
He suffered one of the worst defeats in Australian history after Annastacia Palaszczuk formed government from an opposition that began with just seven members.
Mr Crisafulli has had three years at the opposition's helm backed by former Newman government members mixed with a new blend of politicians.
He says contrary to what Ms Palaszczuk's government may spruik before the October 2024 poll, the odds are stacked against him in this contest.
"Anyone who knows anything about Queensland political history will acknowledge that the Labor party expect that Queenslanders will keep voting for them," he told AAP.
"Since 1986, we've only won one of the 12 general elections. One of the last 12.
"History is against us and we are the underdog. Which is why we're working harder, which is why we we are focused, relentlessly focused, on priorities for Queenslanders."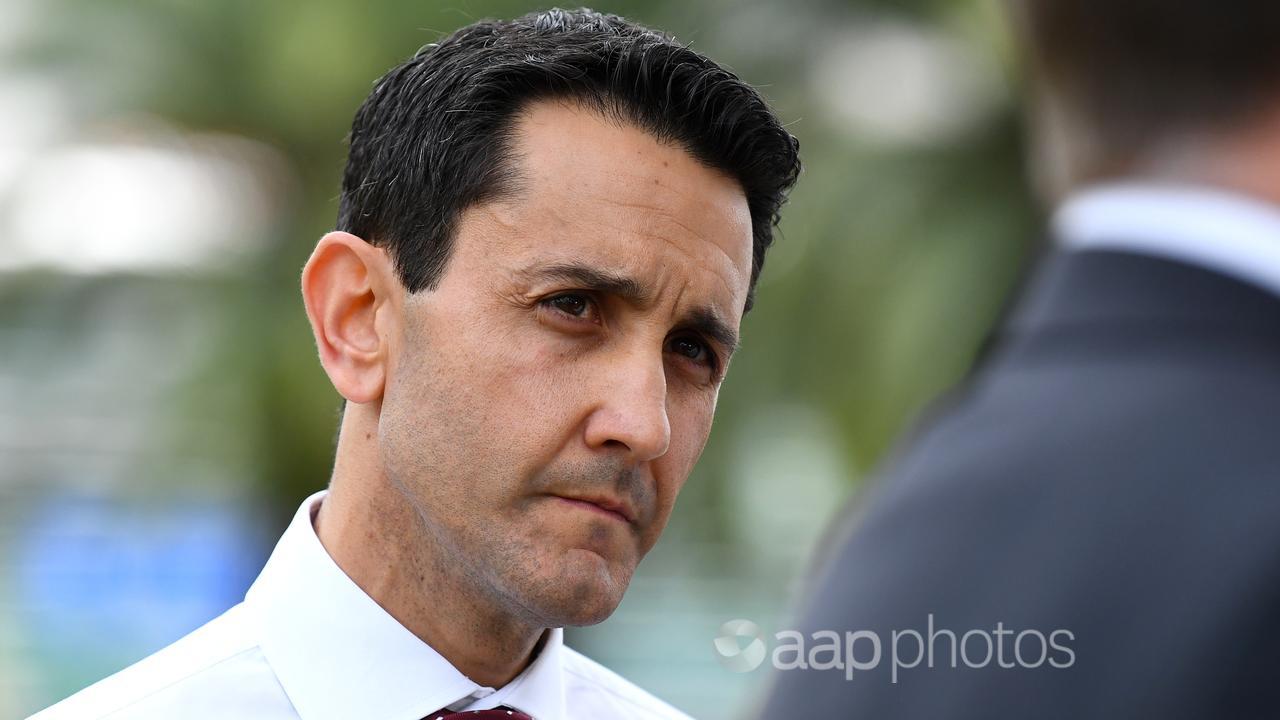 Mr Crisafulli says a big difference between the last time the LNP was in office is that its MPs are united.
In contrast, the Labor government have gone from one crisis to the next as youth crime, housing and cost of living dominates the state's post-COVID news landscape.
After calls for more action and a recent 'Right Priorities for Queensland's Future' pamphlet launch, Mr Crisafulli, 44, has leapfrogged Ms Palaszczuk, 54, as preferred leader for the first time this term.
Recent polling by YouGov also has the LNP ahead at 52 per cent to 48 per cent on a two-party preferred basis.
Mr Crisafulli says the LNP will be asking voters a simple question.
"Have things got better or worse under Labor and who has the right priorities for Queensland future?" he said.
"We are united, focused and hungry to serve.
"They see it more about their electoral survival than the survival of the community.
"Every announcement they've made has just been about how can they ride out the next media cycle, whereas we've been focused on putting forward what we think are the values and the policies that will lead to generational change."
Ms Palaszczuk last week cited her government's record investment in infrastructure, housing and cost-of-living relief as policy measures that can and will assist Queensland long into the future.
More recently, a $700 energy rebate to eligible vulnerable households and $550 to all other Queensland households.
"In relation to the southeast, because people are moving here it's putting pressure on infrastructure," she told AAP.
"But what the Olympics and the Paralympic Games enables us to is to actually unlock some of that infrastructure, to build it ahead of time."
Works on the Cross River Rail, Brisbane Metro and Queens Wharf can be seen by all when venturing through Brisbane City.
As you journey into the regions, enormous solar, wind and pumped-hydro renewable projects are under construction as Queensland moves away from fossil fuels in earnest.
On top of that, Ms Palaszczuk's government has pledged to forge ahead with a truth telling inquiry after laws passed with support from the opposition earlier this year.
But a path to treaty will require bi-partisan support, she said.
Mr Crisafulli reneged on his path to treaty pledge in October after the failed voice referendum.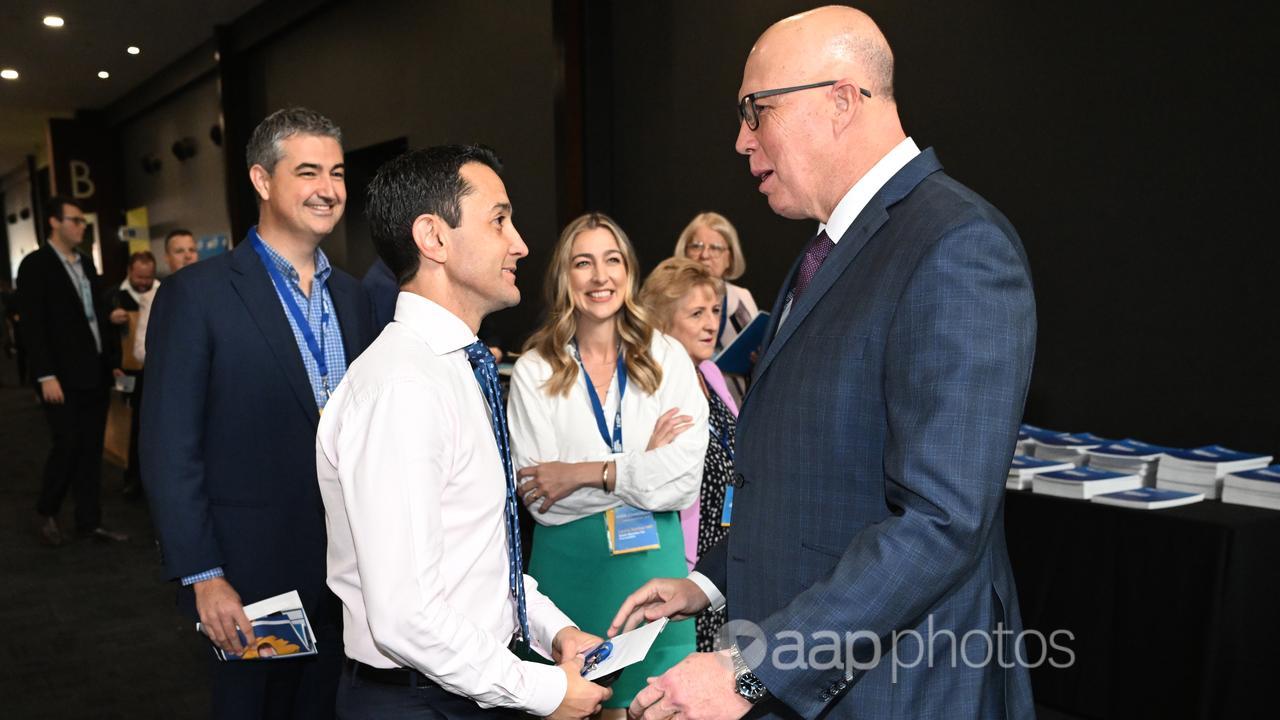 He cited the fallout and division caused during the referendum campaign for the change.
"I looked at that (voice referendum), not only the result, but the way the campaign unfolded," he said.
"And I made a decision that to not try to find another way to deliver the good that I want to see in Indigenous communities would have seen me making exactly the same mistake that (Prime Minister) Mr (Anthony) Albanese made."
Mr Crisafulli says his change in stance shows he is listening to voters.
"My style is to listen and I don't think anybody, regardless how they voted, believes that the process has helped Indigenous communities or Indigenous relations in this country," he said.
"I'm determined not to repeat the same mistake, but I'm equally determined to find another way to do good for Indigenous communities.
"I am deeply troubled by what I see in those places and I'm deeply committed to doing better."
Whether his walking back on a path to treaty will swing votes in favour or away remains to be seen.
It could become another hydra head election issue when the Sunshine State votes on October 26, 2024.
Mr Crisafulli is well media-trained, having fronted cameras in his earlier life as a journalist.
As Queensland's election battle begins, he may need all that experience and then some if he is to defy history.