Protesters have turned up in their thousands in support of a free Palestine, saying they are standing on the right side of justice and humanity.
About 15,000 people marched through the Sydney CBD on Saturday after police green-lit the event, and many more were set to attend events in Perth, Hobart and Brisbane as more information emerges from conflict-stricken Gaza.
Protesters at Sydney's Town Hall chanted "shame, shame Israel" and "the siege of Gaza, shut it down" as police officers watched on.
"Today, we have come to tell the world that we stand on the right side of justice," campaigner Assala Sayara said to loud cheers.
"We stand on the side of humanity."
Sydney protest organiser Fahad Ali said more Australians – including frontbench politicians Ed Husic and Anne Aly – were recognising the gravity of the situation in Gaza.
He told AAP the turnout was "incredible".
"It is a massive message to the government that there is popular support for Palestine that cannot be suppressed," he said.
"The government needs to immediately call for a ceasefire on Gaza. It needs to call for de escalation. It needs to call for the protection of civilians (and) allowing humanitarian corridors to be established.
"We can't pick one group of victims to sympathise with over the other."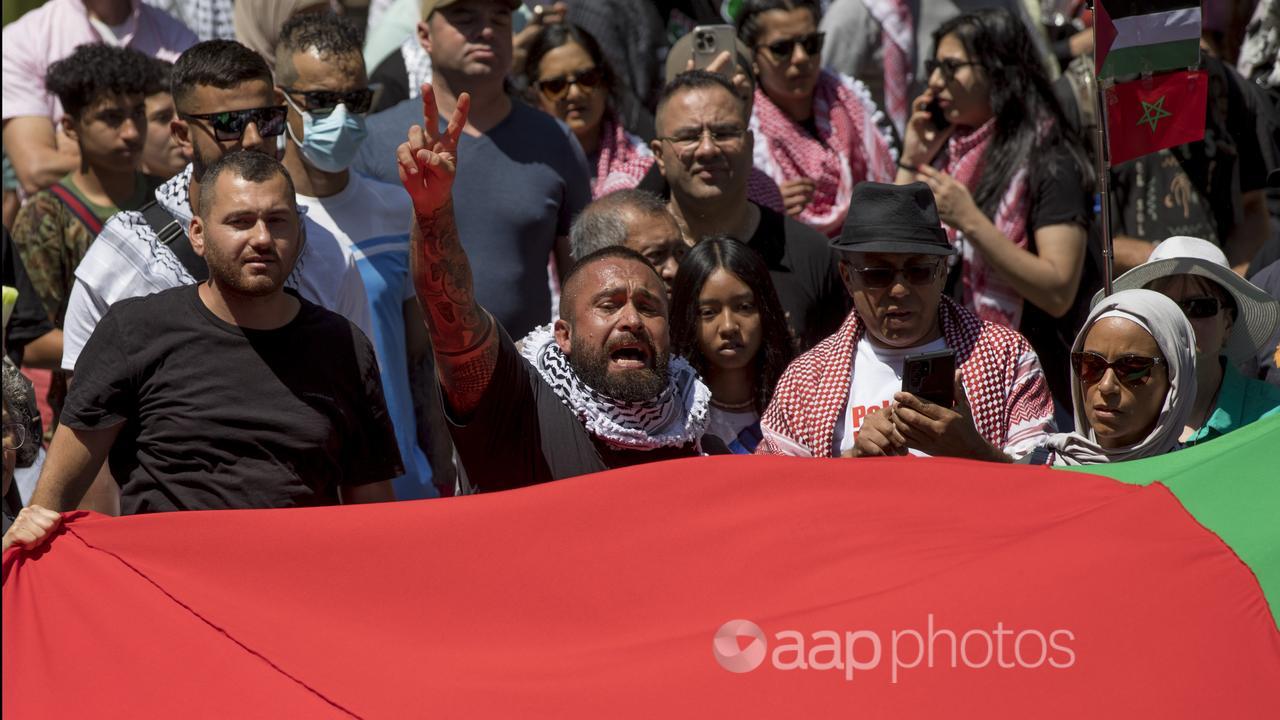 Marchers chanted "Albanese you can't hide, you're supporting genocide" as they walked from Town Hall to Belmore Park.
Protester Vicky Tzioumis from Manly said attending was the least she could do.
"Israel is not playing by the rules. It's shameful," she said.
Layal Alumeddine, 18, said she turned up to pressure Australian governments to acknowledge the genocide and massacre occurring in Palestine.
"This crisis is not an accident, it's been going on for 75 years and has been ignored by the west," she said.
But Council of Australian Jewry chief executive Alex Ryvchin said their call for the liberation of Palestine was an unambiguous call for Israel's destruction.
"The public has been shown what this movement is really about. Their actions are inciting more hatred in Australia and further fracturing our fragile social cohesion," Mr Ryvchin said.
Police officers told AAP there had been no reports of aggressive or violent behaviour at the Sydney event.
Previous protests had been met with a heavy police presence after videos emerged of a small group chanting anti-Semitic slogans within a rally at the Sydney Opera House.
Organisers around the country have clamped down on hateful comments to ensure the focus remains on their calls for liberation of Palestine.
More pro-Palestine protests will take place in Melbourne and Adelaide on Sunday.
The prime minister has provided $25 million to Jewish and Islamic communities affected by the conflict.
Mr Ali welcomed the move but said the government needed to take immediate action to urge a ceasefire and ensure humanitarian aid reaches civilians.
Hamas conducted a cross-border attack on October 7 that killed more than 1400 people in Israel and led to more than 150 being taken hostage.
On Saturday morning, two hostages from the United States, mother and daughter Judith and Natalie Raanan, were released.
Israel retaliated to the initial attack by laying siege to the 2.3 million people living in Gaza and unleashing a bombing campaign that left more than 3500 dead, another 12,000 wounded and roughly one million displaced, according to Palestinian officials.
Civilians in Gaza have no power, water is scarce and the dwindling fuel sources used for emergency generators are running out.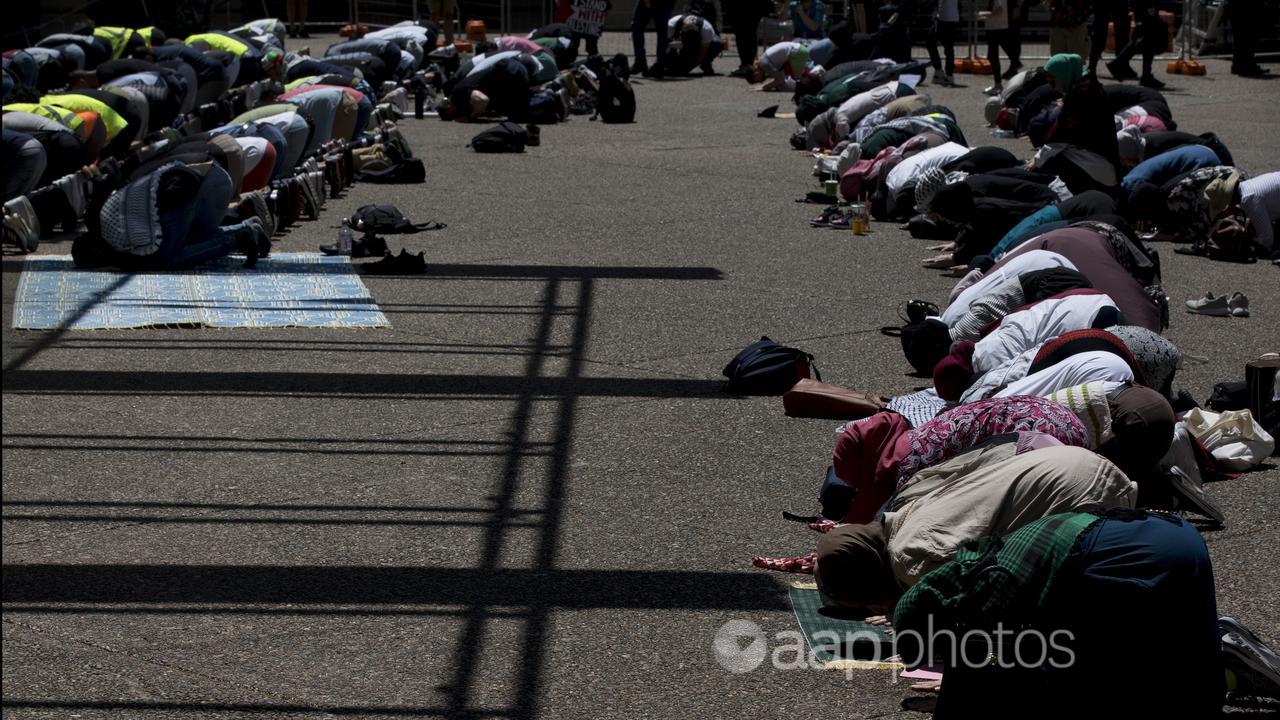 More than 1650 Australians have left Israel and the occupied Palestinian territories since October 7 and commercial flights are available for others who wish to return home.
The foreign affairs department is in contact with registered Australians about departure options.
But the government has previously said there are 46 Australians in Gaza whose safety remains unknown.