Anthony Albanese has asserted the government remains united in its stance on the Middle Eastern conflict, despite remarks by some cabinet members labelled as "out of line" by the opposition.
Cabinet minister Ed Husic said Palestinians were being "collectively punished for Hamas' barbarism" in Gaza, with thousands now killed since the terror group launched its attack on Israel earlier this month.
Other Labor politicians including Early Childhood Education Minister Anne Aly have broken ranks to call on Australia to step up its support for Palestinians facing a humanitarian crisis.
But the prime minister said the government was unequivocal in its position in condemning Hamas for its attack on Israel, as well as calling for civilians on both sides of the conflict to be protected.
"Ed Husic and Anne Aly and my entire team voted for a resolution in the parliament," he told reporters in Perth on Friday.
"Quite clearly, the conflict in the Middle East is a complex one, it's one that has gone on for a considerable period of time.
"The responsibility for what is happening now firmly rests with Hamas and the actions that they have taken."
Mr Albanese said he backed comments made by US President Joe Biden, in an address from the White House, urging a two-state solution and peace in the region.
The two leaders are set to discuss developments in the Middle East during an official visit by Mr Albanese to Washington DC next week.
Despite calls for the prime minister to visit Israel following the US president's trip there, Mr Albanese said he would not attend in person.
"The leaders who have visited (Israel) are members of the P5, the permanent members of the (UN) Security Council," he said.
Opposition Leader Peter Dutton had urged Mr Albanese to visit Tel Aviv while en route to the US.
Deputy Opposition leader Sussan Ley criticised Mr Husic for straying from the government's position on the violence in the Middle East.
"You don't get to freelance on government policy, on foreign policy, when you're a cabinet minister," she told Seven's Sunrise on Friday.
"The prime minister's got a real problem here, he's going to Washington and may well be asked who's running foreign policy in Australia? Is it Penny Wong? Is it Ed Husic? What's actually going on?
"This is a minister who has stepped right out of line, and he's got a chance today to correct those remarks, otherwise, he should seriously consider his position."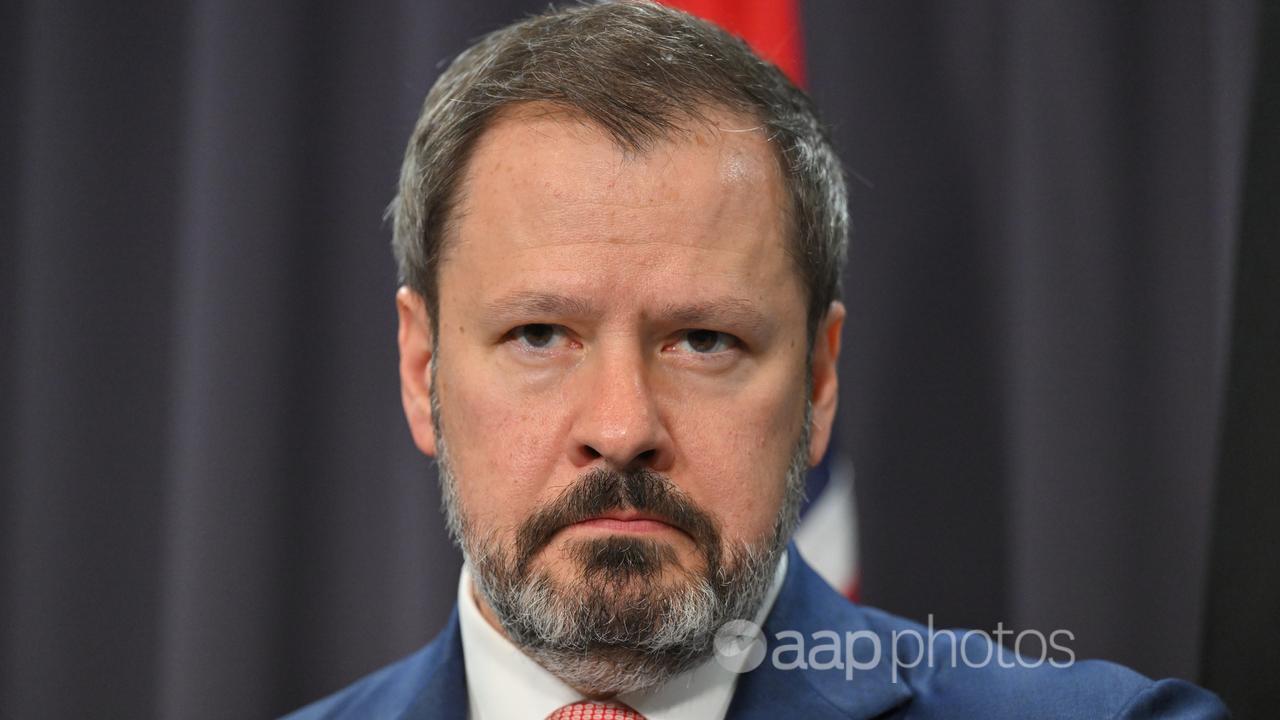 University of Sydney academic Fahad Ali said the comments from MPs in support of Palestine were the "bare minimum".
"The Labor Party at this moment is under immense pressure for various reasons. I think it does take a certain degree of courage for Ed Husic and Anne Aly to come out and take a different view," he said.
"We're faced with a humanitarian crisis in Palestine, the scale of which we have never seen before."
Foreign Minister Penny Wong has reaffirmed Israel's right to defend itself and has called for the protection of civilian life during the conflict.
In a statement, the Israeli embassy in Australia said leaders had sent a message the world stood with Israel.
"Israel is doing everything possible to prevent harm to non-involved persons," the statement said.
There is a growing number of testimonies that Hamas is interfering with, and even forcefully preventing, the movement of the civilian population to the southern part of the strip."
Hamas militants killed 1400 Israelis during a cross-border strike on October 7 and took an estimated 200 people – including 30 minors and young children and 20 people over the age of 60 – hostage.
According to Palestinian health officials, the death toll from Israeli strikes on Gaza has risen to more than 3500.