Anthony Albanese and Israeli Prime Minister Benjamin Netanyahu have held talks as calls mount for a Middle East ceasefire following air strikes that hit a refugee camp in Gaza.
The prime minister spoke by phone with his Israeli counterpart on Wednesday, the first time the two leaders have communicated since the October 7 attacks by Hamas, which is classified as a terrorist organisation by the federal government.
The conversation with Mr Netanyahu followed talks between Mr Albanese and Israeli President Isaac Herzog last week.
Foreign Minister Penny Wong brushed off criticism from Opposition Leader Peter Dutton that Mr Albanese had shown a lack of leadership by taking weeks to formally speak with Mr Netanyahu.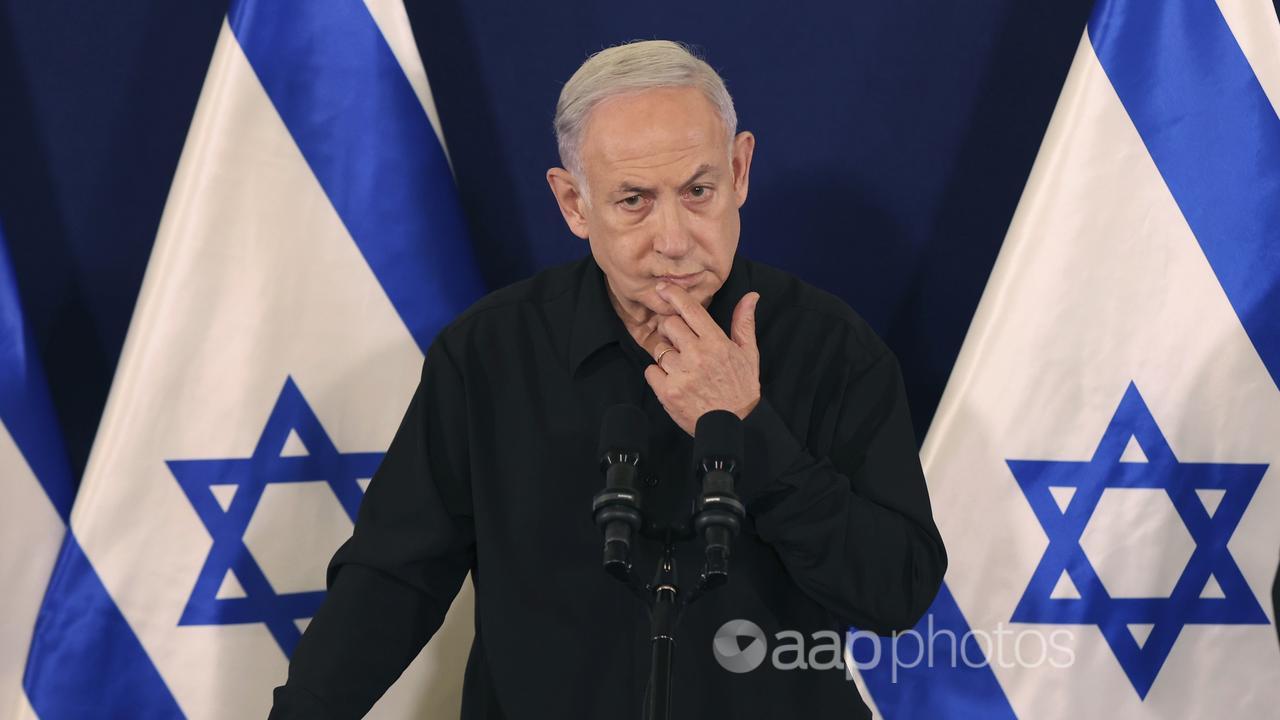 "In the face of the horrific attack by Hamas, in the face of Australians in Lebanon being requested by government … to consider leaving, what does (Mr Dutton) want to do?" she told Sky News.
"He wants to find difference and play a bit of domestic politics."
The conversation follows Israeli air strikes that levelled apartment buildings at a refugee camp in Gaza, which has drawn condemnation.
The death toll in the Jabaliya refugee camp is still unknown.
Israel said the strike destroyed a Hamas command centre.
Mr Albanese said the government remained concerned about the humanitarian situation in Gaza.
"We say Israel has a right to defend itself but how it defends itself matters and we want to see all innocent lives protected," he said.
"Innocent people have been impacted by this in Israel and in Palestine and we are concerned about humanitarian issues."
Senator Wong said while Israel had the right to self-defence, rules of war also had to be followed.
"The images out of that attack are very distressing and what I want to keep saying is Australia continues to assert the importance of international humanitarian law," she said.
"Any state has a right to exercise its self defence but we have also said to Israel, and publicly, that how you undertake that matters, even in war there are principles."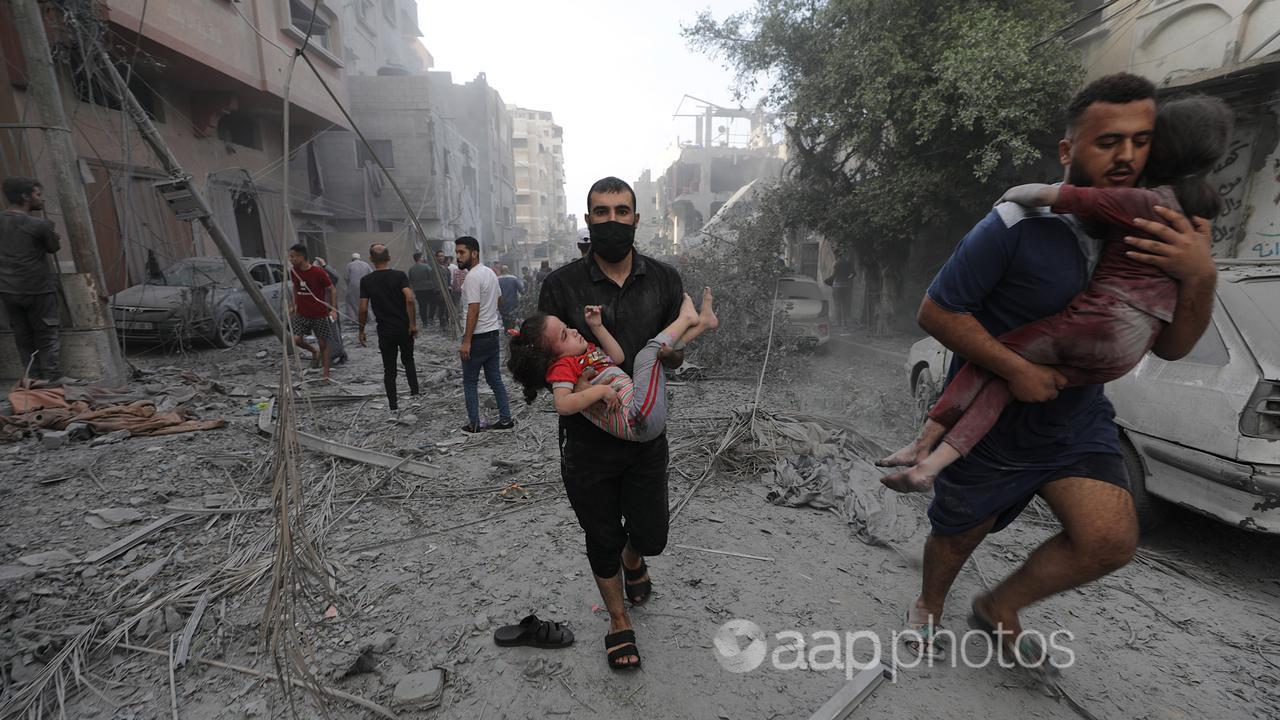 Calls for a ceasefire have intensified in the wake of the strikes on the refugee camp.
A spokeswoman for aid organisation Save the Children said civilians needed to be protected during the conflict.
"We call on all parties to the conflict to take immediate steps to protect the lives of children and on the international community to support those efforts as is their obligation," she said.
"In the absence of a ceasefire, there must be an immediate humanitarian pause to allow the delivery of life saving aid to families."
Gazan authorities say more than 8500 Palestinians have died since the conflict escalated in October.
The head of mission for Médecins Sans Frontières in Palestine Leo Cans said the organisation was horrified by the attack at the Jabaliya camp.
"We condemn this latest episode of senseless violence and reiterate our call for an immediate ceasefire to prevent more deaths across the strip," he said.
Five pro-Palestinian protesters were arrested outside the Geelong office of Deputy Prime Minister Richard Marles on Wednesday.
The three women and two men were released pending summons in relation to trespassing.