Prime Minister Anthony Albanese hasn't ruled out China joining a trans-Pacific trade bloc, saying any country must "demonstrate the high standards" of the agreement.
In a speech at the China International Import Expo in Shanghai, Chinese Premier Li Qiang said Beijing will actively pursue membership into the 12-nation Comprehensive and Progressive Agreement for Trans-Pacific Partnership.
Mr Li said China "will always stand on the right side of history" and would "resolutely oppose" unilateralism and protectionism.
Beijing would "firmly uphold" the authority and effectiveness of the multilateral trading system, he added.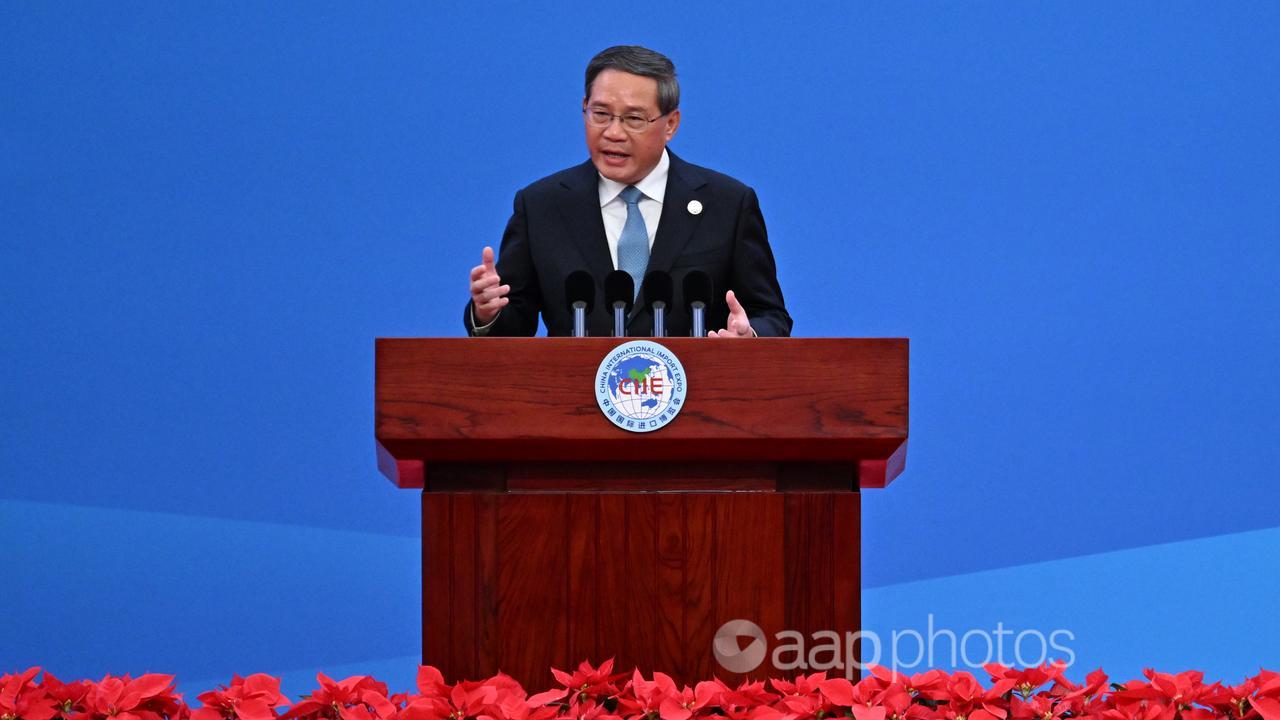 Ahead of high-level talks with Chinese President Xi Jinping, the prime minister earlier on Sunday wouldn't say if Australia would oppose Beijing's application.
"What we've said is any country must demonstrate that it can meet the high standards of the agreement and that is the basis of that going forward," he told reporters.
Mr Albanese landed at Beijing Capital International Airport about 9pm AEDT on Sunday.
Disembarking his RAAF plane, he was greeted by Australia's Ambassador to China Graham Fletcher and China's top diplomat in Australia Xiao Qian.
"It's very good to be back in Beijing," Mr Albanese said.
China imposed punitive trade bans worth $20 billion at the height of a diplomatic spat in 2020.
The sanctions have now been reduced to $2 billion, with a five-month review underway by Beijing on bans on Australian wine exports worth $1.2 billion.
Mr Albanese is the first Australian prime minister to visit China in seven years, as the two nations work towards stabilising the relationship.
China and Taiwan both want to join the trade bloc, but existing members must give their unanimous support for a new entrant.
Japan, a member country of the trade agreement, is opposed to Beijing's bid.
China believes its application to join the agreement is crucial to upgrading economic co-operation with Australia.
In an address to the trade show following the Chinese premier's speech, Mr Albanese defended the global rules-based trade framework, saying Australia continued to highly value the World Trade Organisation for its role as an "independent" umpire.
"Australia and China have prospered thanks to the certainty and stability that is made possible by rules-based trade," he said.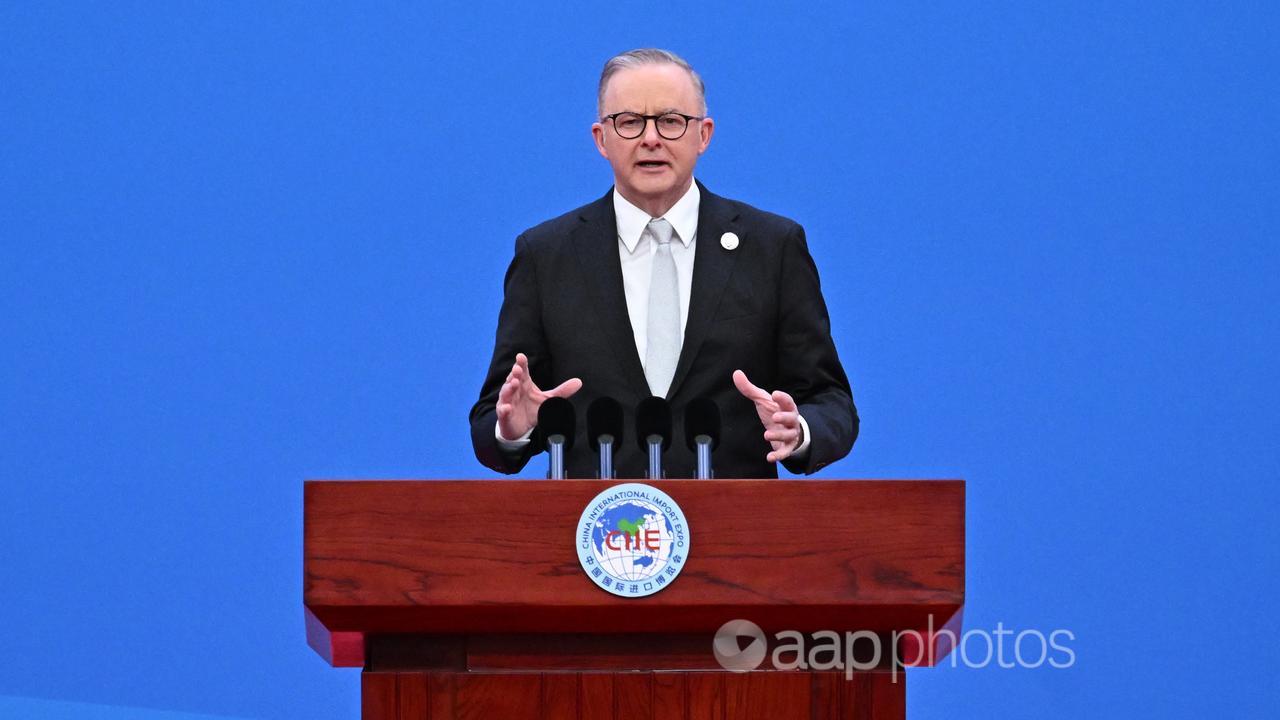 "Australia and China have prospered thanks to the certainty and stability that is made possible by rules-based trade."
Trade Minister Don Farrell accompanied Mr Albanese to the trade show on Sunday, where the pair visited the Australian pavilion.
The prime minister and Senator Farrell made their way through the Australian expos, sampling the food and drinks on offer.
Mr Albanese and Senator Farrell brandished lobsters together, before the prime minister helped cook some red meat before taking a bite. The trade minister chowed down an ice-cream in the warm venue.
China's remaining trade bans extend to rock lobster and a couple of abattoirs.
More than 200 Australian companies were represented at the trade fair.
On another issue of diplomatic contention, Mr Albanese backed Australia keeping two pandas loaned to Adelaide Zoo.
The futures of pandas Wang Wang and Fu Ni hang in the balance with their loans due to expire next year.
"Let me just say this, I'm pro panda," Mr Albanese said.
"I would on behalf of Australia's kids and families like to see pandas maintain a presence in Australia."
The prime minister's visit to Beijing comes after his trip to Washington where he met with US President Joe Biden.
Asked if Australia could act as a bridge between the US and China, Mr Albanese said the two Pacific rivals did not need an "intermediary".
In remarks to a meeting of Australian and Chinese business leaders in Shanghai, Business Council of Australia chief executive Bran Black spoke of the easing tensions between the two countries.
"We are pleased Australia's excellent produce is once again making its way into Chinese homes," he said.
"We know a few remaining areas require work, but we are confident our leaders are taking steps to put us on the right track."