Australia and the US have toasted their friendship after the nations pledged an innovation alliance to deepen defence, clean energy and even space ties.
President Joe Biden used a joint media appearance with Prime Minister Anthony Albanese to hail Australia's "commitment to facing tough challenges", while encouraging the two countries to "write the story" of the Indo-Pacific together.
The PM declared Australia had "no greater friend" than the US.
Mr Biden's comments came hours after he told Australia to be careful dealing with China, urging "courage to fight for a better future".
"A great deal of the history of our world will be written in the Indo-Pacific in the coming years, Australia and the United States must write that story together," he said.
"We must continue to advance freedom, security and prosperity for all … continue to defend the values of great democracies; freedom of expression, freedom of religion, and freedom from fear."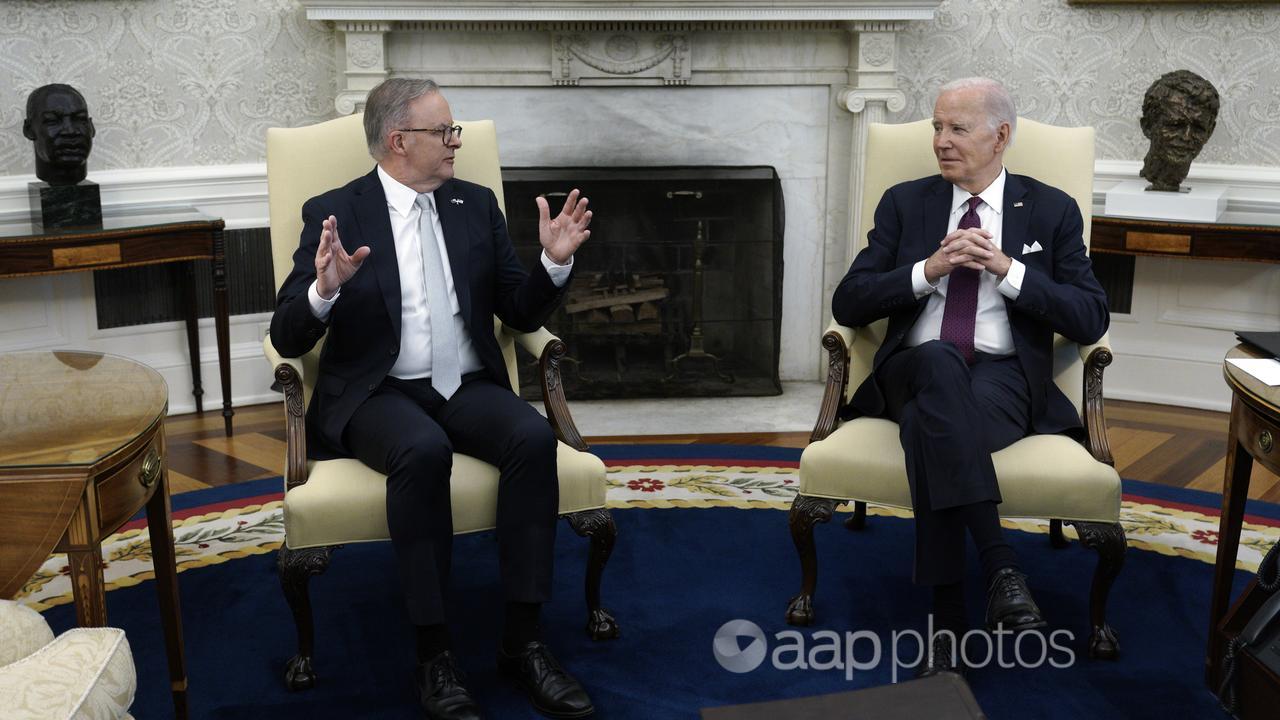 Mr Albanese, who capped his time with the president at a glitzy White House dinner, acknowledged the importance of the partnership as "the long contest between democracy and authoritarianism plays out its newest chapter".
"We live in a world that does keep changing, yet one thing that keeps the ground firm beneath us is the great constant that is the American spirit," he said.
The "innovation alliance" will deepen ties across space exploration, clean energy, research and defence.
The leaders have placed a strong emphasis on emerging technologies and cutting-edge research.
"Australia and the United States have a strong and growing partnership in new technology – from medical research to AI," Mr Albanese said.
An almost $10 million commitment to CSIRO and its American counterpart will allow both research agencies to launch an artificial intelligence co-operation that will pioneer AI solutions for natural disasters and other societal challenges like future pandemics.
The Australian National University and the US Los Alamos National Laboratory, best known for its role in the development of the atomic bomb, have made a commitment to strengthen co-operation in education and research.
This partnership will extend beyond the stratosphere: both Canberra and Washington DC have agreed to the responsible exploration of outer space.
A Technology Safeguards Agreement will allow US commercial space vehicles to launch from Australia, after it is signed on Thursday.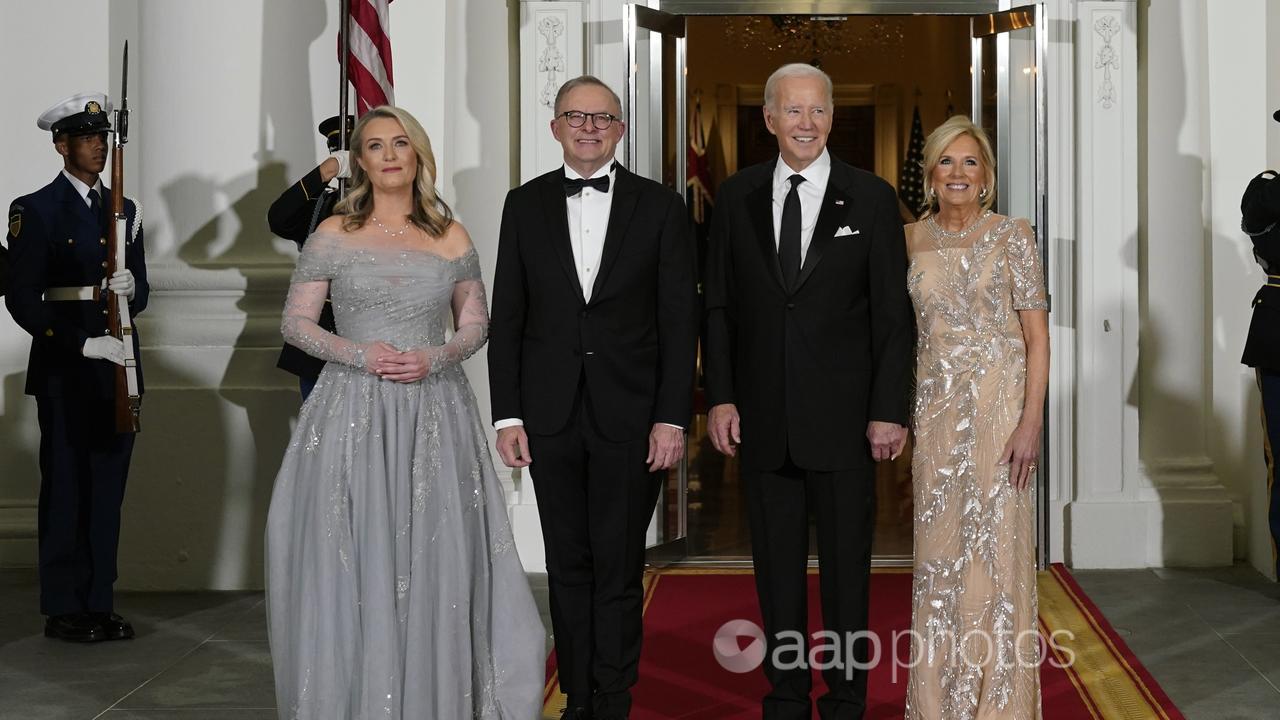 Clean energy has also taken centre-stage, with Energy Minister Chris Bowen and his US counterpart endorsing an action plan to address supply chain challenges.
Business and public finance leaders from both nations will unite as part of an Australia-US Clean Energy Industry Council to advise on clean energy development and co-operation.
Both leaders have committed to stronger action on climate change, promising to mitigate methane emissions and support developing countries in the Indo-Pacific to do the same.
The US and Australia will accelerate the clean energy transition in the region by relying on the Quad relationship with India and Japan, with Canberra committing almost $50 million to research and development on clean energy manufacturing in the Indo-Pacific.
The investments complement commitments previously announced on Mr Albanese's trip regarding the role of critical minerals in achieving net-zero emissions.
Having fought side-by-side since World War I, the nations have also bolstered their military partnership, announcing additional support for Ukraine, increased co-operation with Japan and reaffirming their commitment to Australia's acquisition of nuclear-powered submarines.