The families of two young boys who were killed in a car crash say they are in shock and devastated at the loss of their much-loved sons.
The boys died when the speeding car they were travelling in slammed into a tree and power pole on a suburban street in Sydney's southwest on Monday morning.
They are yet to be formally identified but police have confirmed they were 13 and 14.
A statement issued on Tuesday night by NSW Police on behalf of the families asked for privacy.
"Both of our families are still in shock and devastated over yesterday's tragic crash," it read.
"We are continuing to come to terms with the loss of our much-loved son and brother."
Shortly after midday on Tuesday, two men were arrested at Wetherill Park Police Station over their alleged involvement in the crash at nearby Ashcroft.
The men, aged 23 and 27, were taken to Liverpool Hospital under police guard for assessment and injuries sustained in the crash.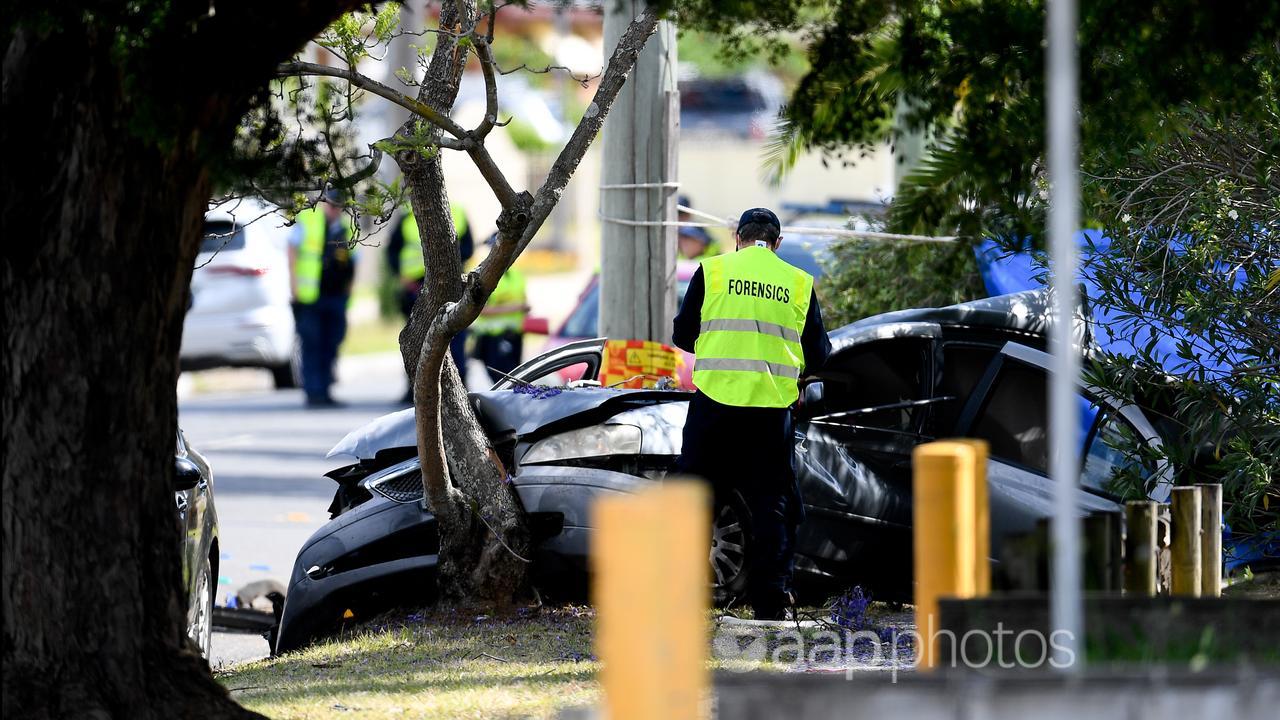 In CCTV footage of the crash scene, published by multiple media outlets, the driver can be seen pulling himself from the front seat of the car wreck.
He then paces through the front yard to the back half of the wreckage, where he walks past the bodies of the two boys.
The driver appears to help free the young, male front-seat passenger before leaving the area with his arms above his head.
The passenger also stops to look at the scene before also taking off.
Police also want to speak to an unknown person caught on the footage circling the wreckage on a trail bike almost immediately after the crash, which split the car in two.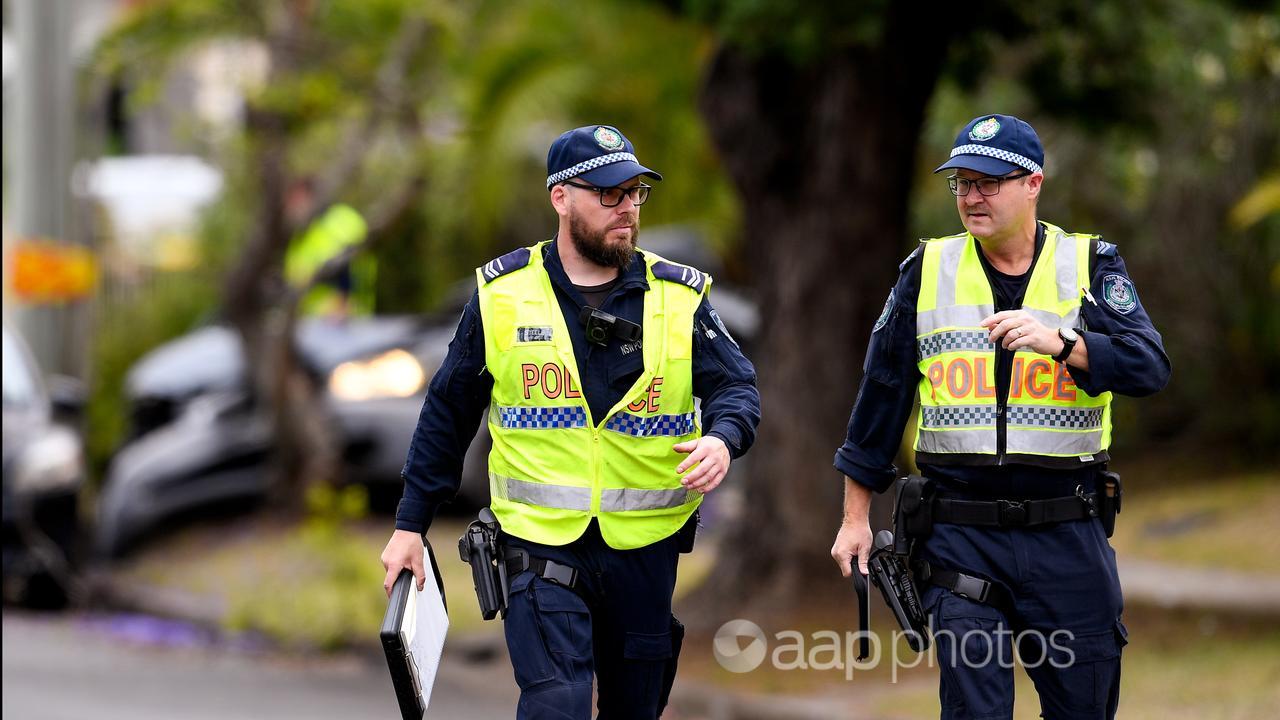 Premier Chris Minns described the crash as "appalling".
"You feel for the families and we've lost two young kids now in western Sydney," he said.
"It's devastating."
The crash happened on a street with a 50km/h speed limit.
NSW Police Assistant Commissioner Brett McFadden said the community should be outraged by the crash, which was "a direct result of speeding".
"The more we condone it and we engage in it, the more this is going to take place," he said.
The front half of the car ended up next to a jacaranda tree while the boot was strewn in the front yard of a home.
Wreckage from the crash also littered the road, with Mr McFadden describing the scene as one of "absolute destruction".