A driver who ploughed through a roadside beer garden in regional Victoria, killing five people, is an insulin-dependent diabetic who required immediate treatment at the scene, his lawyer says.
Three groups of people were sitting outside the Royal Daylesford Hotel on Sunday when a BMW SUV mounted the kerb and hit patrons.
The 66-year-old driver from Mount Macedon remains in hospital and was interviewed on Tuesday.
Police have not laid charges and their inquiries will continue once he has been discharged.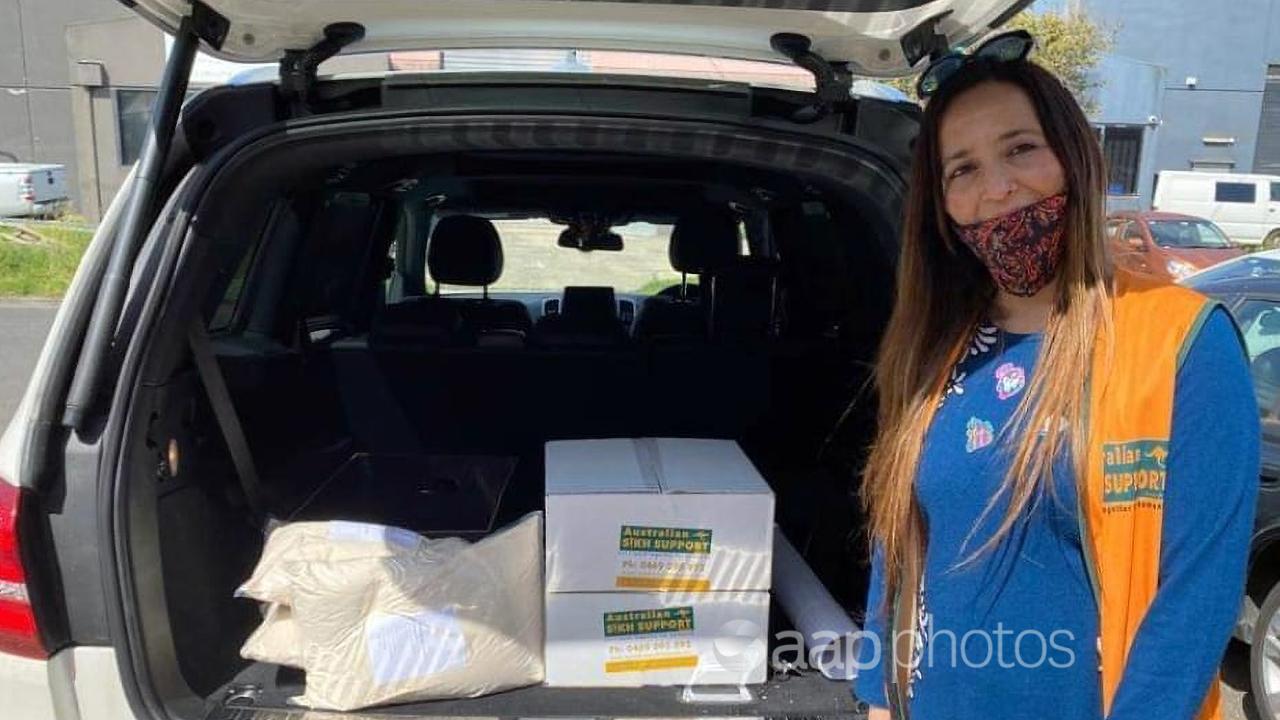 Lawyer Martin Amad said the driver was an insulin-dependent diabetic who required immediate treatment from paramedics at the scene.
He noted his client was a family man with no criminal history and he returned a negative blood alcohol reading after the crash.
"He is deeply distressed and feels great empathy with the families and friends of the victims and the Daylesford community," Mr Amad said on Wednesday.
Mr Amad reiterated the man had not been charged and the investigation could take some time.
Migration agent Pratibha Sharma, 44, her nine-year-old daughter Anvi and partner Jatin Chugh, 30, were among those killed in the crash.
Ms Sharma has been remembered as a selfless, community-oriented person who volunteered with Australian Sikh Support in 2020 to deliver food boxes to people quarantining and students facing hardship during the COVID-19 pandemic.
She had run for state parliament and local council and was admitted as a lawyer in June.
A 38-year-old Tarneit man, named by media outlets as Vivek Bhatia, and his 11-year-old son were also killed.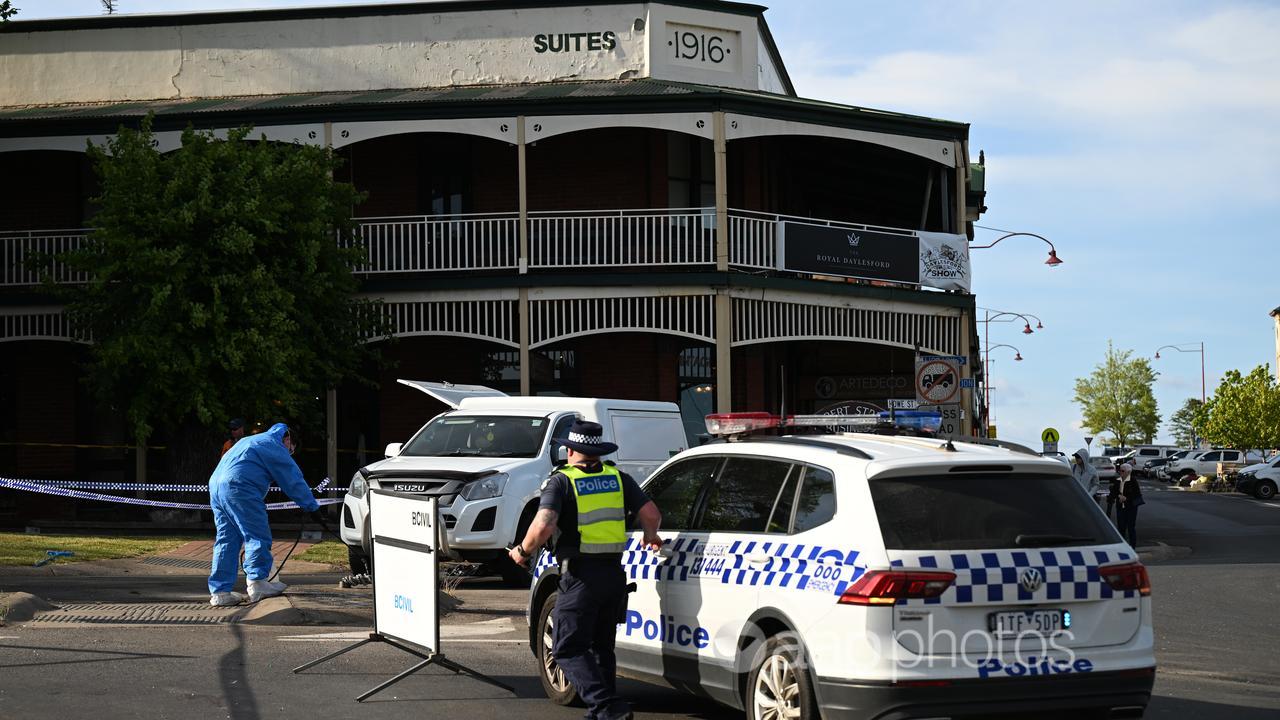 His 36-year-old wife Ruchi Bhatia and six-year-old son were hospitalised.
A fundraiser set up by friends has raised more than $80,000 for her and her surviving son.
Fundraiser organiser Preet Singh said Ms Bhatia was set to undergo a five-hour surgery while her son was in a stable condition waiting on MRI reports.
Friends of Ms Bhatia said the happy family had recently bought a house after becoming permanent residents.
An 11-month-old boy was injured but was discharged from hospital on Tuesday.
The baby's mother was not injured, but a 43-year-old Kyneton woman and a 38-year-old Cockatoo man with them were taken to hospital.
The man was also discharged on Tuesday, while the woman remains in a stable condition.
Wyndham City Council will hold a vigil on Thursday at Saltwater Reserve in Point Cook to remember the five victims who were residents of the area.
"(It) will enable our community to come together and support one another at this extremely difficult time and remember the lives that were lost," the council said on social media.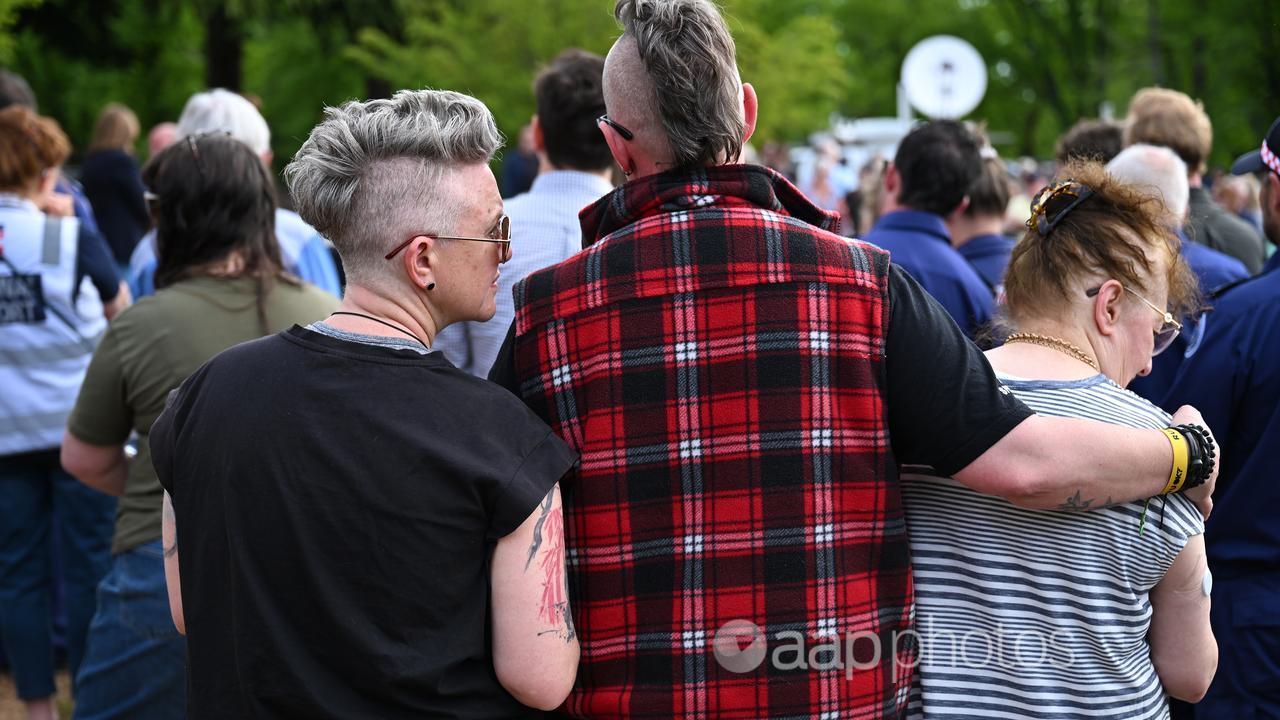 The Royal Daylesford re-opened its doors on Wednesday.
"With thorough consultation including the community leaders, emergency services and Daylesford police we will be opening the hotel … to provide a venue where everyone can come together to support each other through this very difficult time," the owners said in a social media statement.
A memorial service will be held for the victims on Wednesday evening by the local Anglican, Catholic and Uniting churches in Daylesford.
The five deaths were among 13 lives lost on Victorian roads over the Melbourne Cup long weekend.
There have been 251 fatalities so far this year, the highest road toll since 2008 when 256 lives were lost at the same point.