South Australian police have released footage from a tasering incident outside a care facility after earlier seeking to prevent the video's publication.
A man in his 60s suffered minor injuries after he was tasered and pepper sprayed at the southern district care home while officers tried to restrain him.
Two officers have been stood down while investigations continue into the October 26 incident.
Police Commissioner Grant Stevens authorised the disclosure of some details, considering it was in the public interest, but declined to release body-worn footage of the incident.
Under the Police Complaints and Discipline Act, media are prevented from publishing details about investigations into police complaints unless authorised by the commissioner.
Some media outlets obtained and published CCTV footage of the incident but were instructed by SAPOL to remove the video.
"If you do come into possession of such information, you must treat that information in confidence and not disclose or publish it," SAPOL said in a statement to media.
"A failure to do so may amount to an offence."
But in a statement later on Wednesday, SAPOL said the commissioner had decided to allow the publication of CCTV from outside the care facility as well as media interviews with witnesses.
"Within the past 24 hours, South Australia Police have been able to better understand the requirements of the Commissioner's Inquiry," the statement said.
The incident prompted calls to speed up reforms of police transparency laws to bring the state in line with the rest of the country.
Human rights lawyer Claire O'Connor SC said parliament needed to consider whether police should be protected in the way the public was not.
"The default position should be disclosure unless they can argue that disclosure shouldn't occur, as occurs in the criminal court," she told AAP before the release of the footage.
"It shouldn't be up to an individual police commissioner to decide who can and cannot see particular evidence about an investigation into police misconduct."
A parliamentary inquiry is examining the legislation but no date has been set for its release.
Premier Peter Malinauskas encouraged the inquiry to conclude as quickly as possible.
"We do not want a situation in South Australia where community confidence in police exercising their powers appropriately is undermined because of a lack of transparency," he told reporters.
"That's something I care about deeply."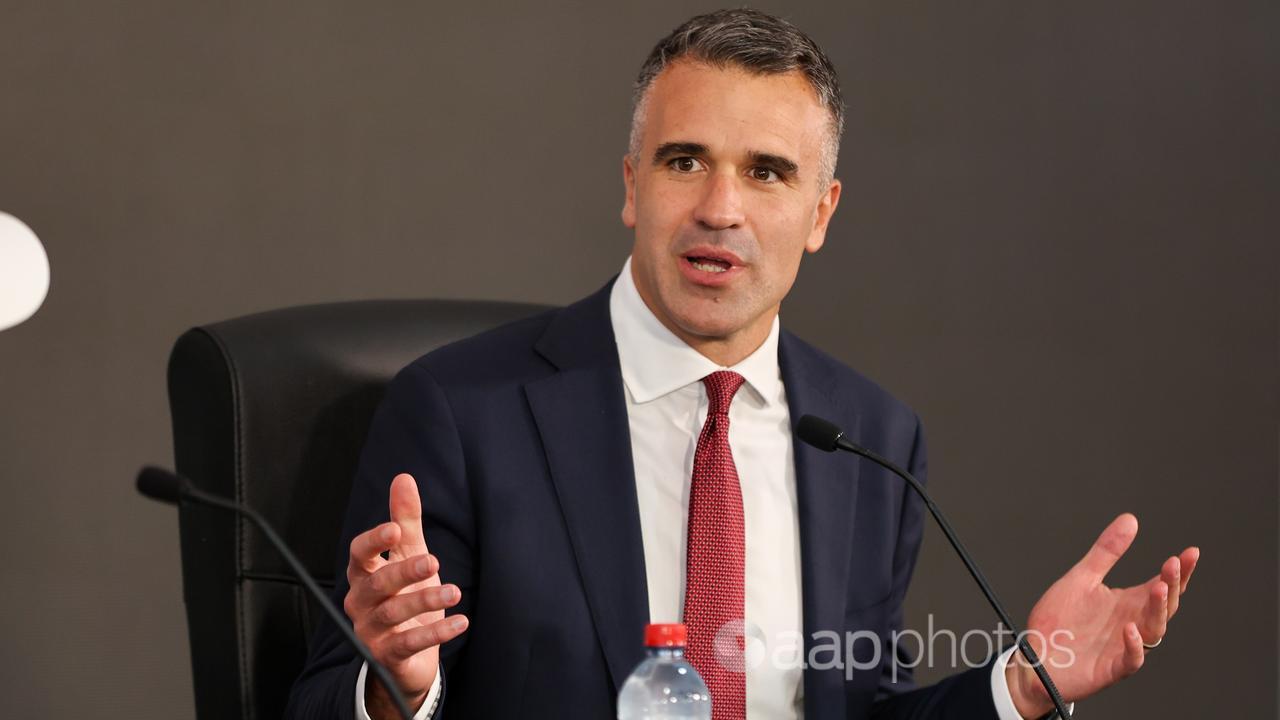 Ensuring police receive adequate scrutiny while also enabling them to perform an inherently difficult and dangerous job was an important balancing act, Mr Malinauskas said.
SAPOL Deputy Commissioner Linda Williams revealed the investigation into the complaint was being conducted by Detective Superintendent Adam Rice.
She maintained the inquiry was independent because Det Supt Rice worked in a separate police district and was being overseen by the Office of Public Integrity.
Ms O'Connor said there was an argument organisations should not be allowed to investigate themselves because it opened them up to a perception of bias.
"When the deputy commissioner said the inquiry would be independent she means without fear or favour," she said.
"Independent really means outside of the organisation being investigated, which is why it shouldn't be done internally."
SA Greens MP Tammy Franks called for a return to the police ombudsman system.
"Police should not be investigating police," she said.
"We have a level of secrecy we don't see anywhere else in the country."
The incident follows the death of 95-year-old great-grandmother Clare Nowland who was tasered by NSW Police in a Cooma nursing home in May.
NSW Police came under fire after it was revealed key details were removed from an initial press release about the incident, leading to criticism the force was ducking public scrutiny.