Just 24 hours after collecting a third successive Premier League manager of the month award, the chances of Ange Postecoglou making it four in a row have effectively evaporated.
Suddenly, it feels as if the Tottenham boss's luck may be deserting him as he had to witness a resolute performance from his hastily-assembled, makeshift side quite unravel in the space of six stoppage-time minutes on Saturday as Wolves came from a goal down to snatch a 2-1 win.
It was a second disheartening loss in the space of a week, meaning that November is already looking the first proper test of the Australian's mettle after he had achieved the unique feat on Friday of being voted the league's top manager in August, September and October.
That's a consecutive hat-trick which only Antonio Conte, Pep Guardiola and Jurgen Klopp in Premier League annals have ever matched – but Postecoglou's feat is unique in that he's the only boss ever to both claim the first three awards of a season and the very first three awards available to him.
Spurs had finished October on top of the table, as the only team to win all of their matches in the month with wins over Luton, Crystal Palace and Fulham – but there's no chance of Postecoglou now matching Guardiola's record of four managerial gongs in a row after a trying six-day spell.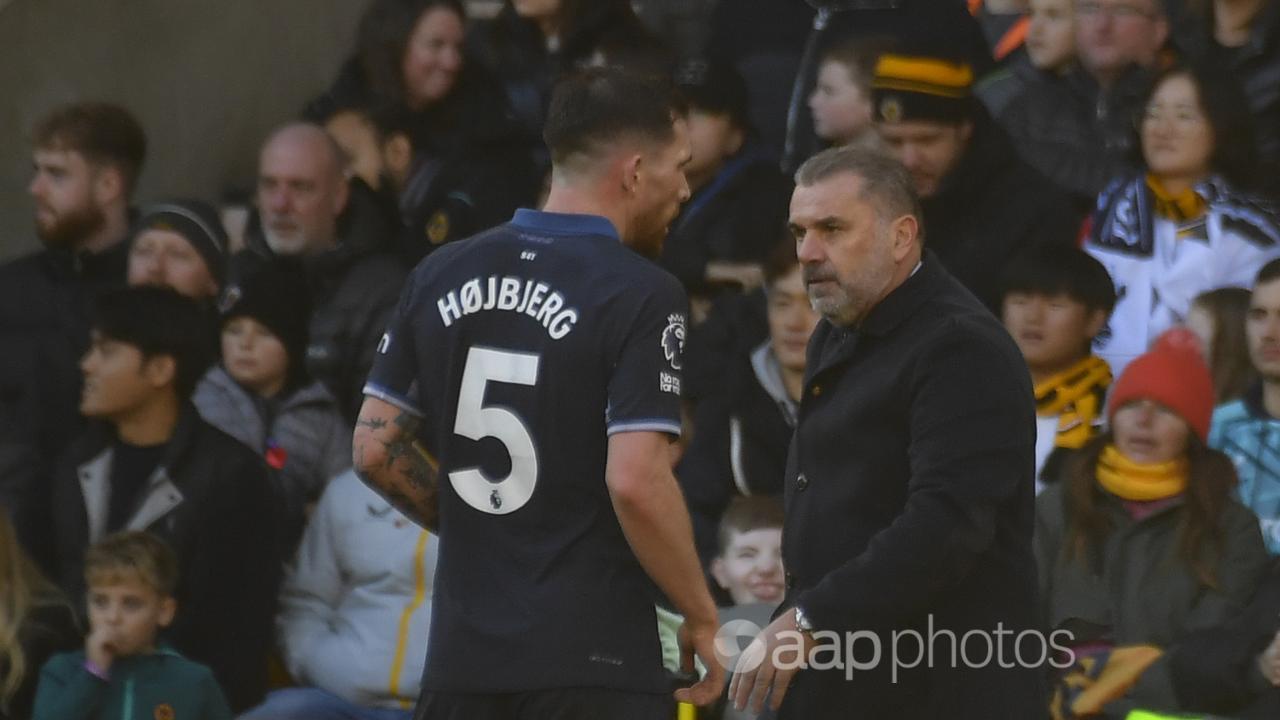 First, there was the crazy 4-1 home loss to Chelsea on Monday that brought a host of suspensions and injuries which forced Postecoglou to scramble together a patchwork team for the visit to Wolves.
Then, after Brennan Johnson's goal in just two minutes and 15 seconds had put Spurs ahead at Molineux, it looked as they would hold out for the points despite Wolves pressure until the late, late double-whammy with goals from Pablo Sarabia – a supreme touch-and-volley effort – and Mario Lemina.
"You learn every day, it's just part of our growth as a team," shrugged Postecoglou, talking to the BBC.
"We've had an extraordinary series of events that we've had to deal with this week, and they handled it well today.
"It's part of the pain of football when things happen in those circumstances, but we have to use the pain of that to grow.
"You've just got to take it. I can't fault the players' effort or their character and commitment. There were guys playing their first game of the year and you are changing three of the back four, so it's fairly disruptive.
"There are plenty of positives to take."
But as he had noted on Friday with a wry smile after collecting his latest manager of the month trophy: "We don't get a lot of time to enjoy the moment, do we?"