While Australians may not be ready for an Indigenous voice to parliament, state and territory leaders have pledged to forge ahead with their own treaty and reconciliation plans.
The Indigenous voice referendum was defeated on Saturday, with all states and territories except for the ACT voting the proposal down.
South Australian Premier Peter Malinauskas said the Australian people have made it clear they are against a constitutionally enshrined national voice, but he has no intention to shelve his state's legislated voice.
He stressed the SA voice, which will be implemented in 2024, did not propose to change the constitution.
"So it'll roll out and I think it'll be largely non-controversial," he told reporters on Sunday.
"It's very different in nature to what was being proposed yesterday in the referendum."
One Nation MP Sarah Game will introduce a bill to repeal the state's voice but without the government's support, it has no hope of succeeding.
Despite calling to restart the state's stalled treaty process in opposition, the Labor government has kept it on hold as it focused on implementing its voice instead.
"We've seen other state governments pursue treaty, what we've committed to is voice," Mr Malinauskas said.
Queenslanders delivered the most emphatic rejection of the voice, with almost 70 per cent voting 'no', but the government will continue down its path toward a treaty with Aboriginal and Torres Strait Islander groups.
Premier Annastacia Palaszczuk said she was confident that all Australians agreed there was a need to improve the wellbeing of First Nations people.
"We are a generous nation. And we extend our hearts and our hand to all," she said.
"This wasn't the right way. I acknowledge the strong feedback.
"But that won't stop our efforts to bring justice, reconciliation and material improvement to the lives of Aboriginal and Torres Strait Islander peoples."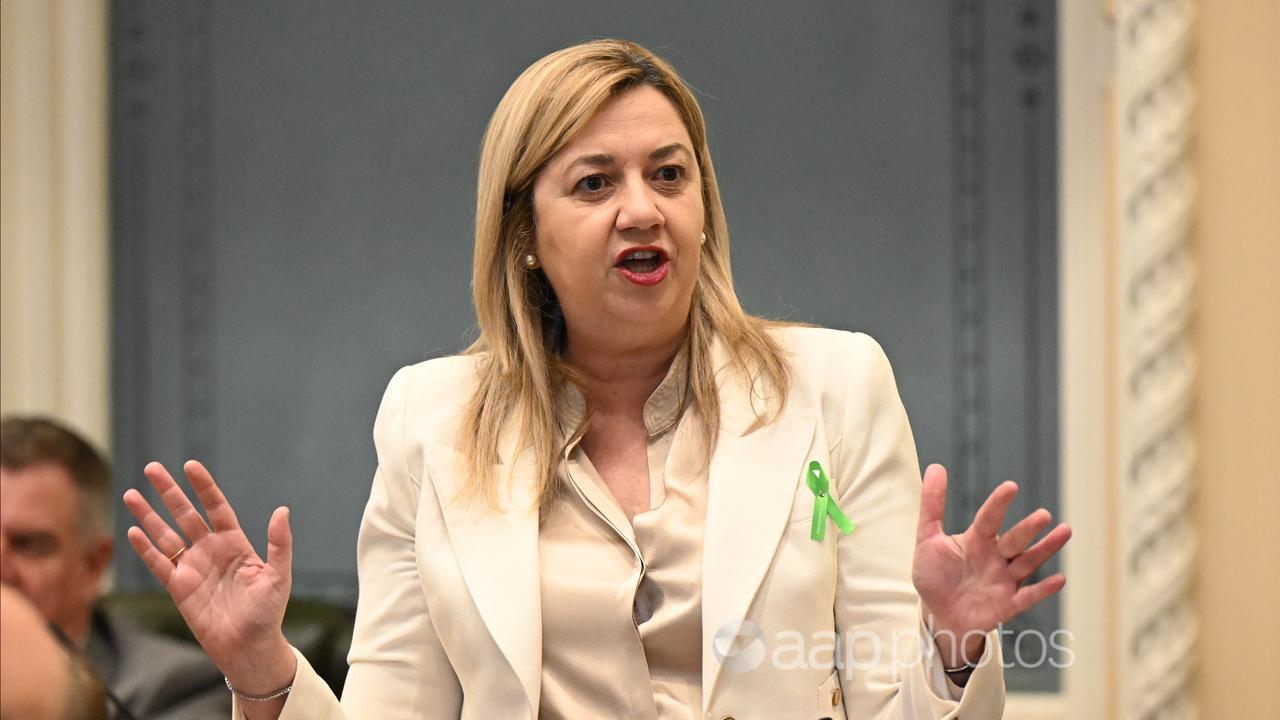 Queensland's parliament in May passed historic laws to help shape future treaty negotiations, with a Truth-telling inquiry to examine the state's colonial past.
The mood is sombre in some parts of the Northern Territory, where land councils have vowed a week of silence to grieve the loss.
"Now is not the time to dissect the reasons for this tragic outcome," the councils said in a joint statement.
"Now is the time for silence, to mourn and deeply consider the consequence of this outcome."
NT Chief Minister Natasha Fyles said she was disappointed in the result but would continue to advocate for Indigenous Australians.
"We will continue to strive to ensure that their voices can be heard at all levels of government," she said on Monday.
NT Aboriginal Affairs Minister Selena Uibo said a new Treaty Unit will work on implementing the recommendations of the independent Treaty Commission after the government controversially abolished the body in February.
Victorian Deputy Premier Ben Carroll said his government would push on with negotiating a statewide treaty with the state's version of the voice, the First People's Assembly of Victoria.
"We have so much more work to do with our First Nations people," he told reporters in Melbourne on Monday.
"Whether it's health, whether it's incarceration rates, whether it's level of education attainment."
New South Wales Premier Chris Minns is yet to commence a treaty process but maintains he is sticking with a $5 million pre-election commitment towards consultation.
"It's important to note that a treaty in NSW would require a treaty with 150 different nations in the state, so it's not a straightforward process," he said.
"This will be a long process."
Tasmania is also working towards a treaty and truth-telling process but Liberal Premier Jeremy Rockliff says there are currently no plans for the state to implement its own voice.
Western Australian Premier Roger Cook rejected the suggestion his government's controversial heritage laws had a detrimental impact on the 'yes' vote in the state.
Mr Cook said he has no plans to implement a state-based voice and will instead focus on improving the lives of Aboriginal people.