A scales fiasco is the latest drama to hit the lead-up to Nikita Tszyu's Australian super-welterweight showdown with Dylan Biggs in Newcastle.
Biggs' camp questioned the accuracy of the scales at Tuesday's weigh-in and demanded a second set were brought on stage, despite the initial ones costing some $4000 and being used for Tim Tszyu's three world title bouts.
It's understood Team Biggs questioned whether or not the scales were appropriately calibrated and also made a complaint about some of the officials appointed to the fight.
Despite the kerfuffle, both undefeated fighters successfully made weight, the taller and leaner Biggs at 69.46kg and Tszyu at 69.60kg.
"May the best man win," Tszyu told Biggs during an intense face-off.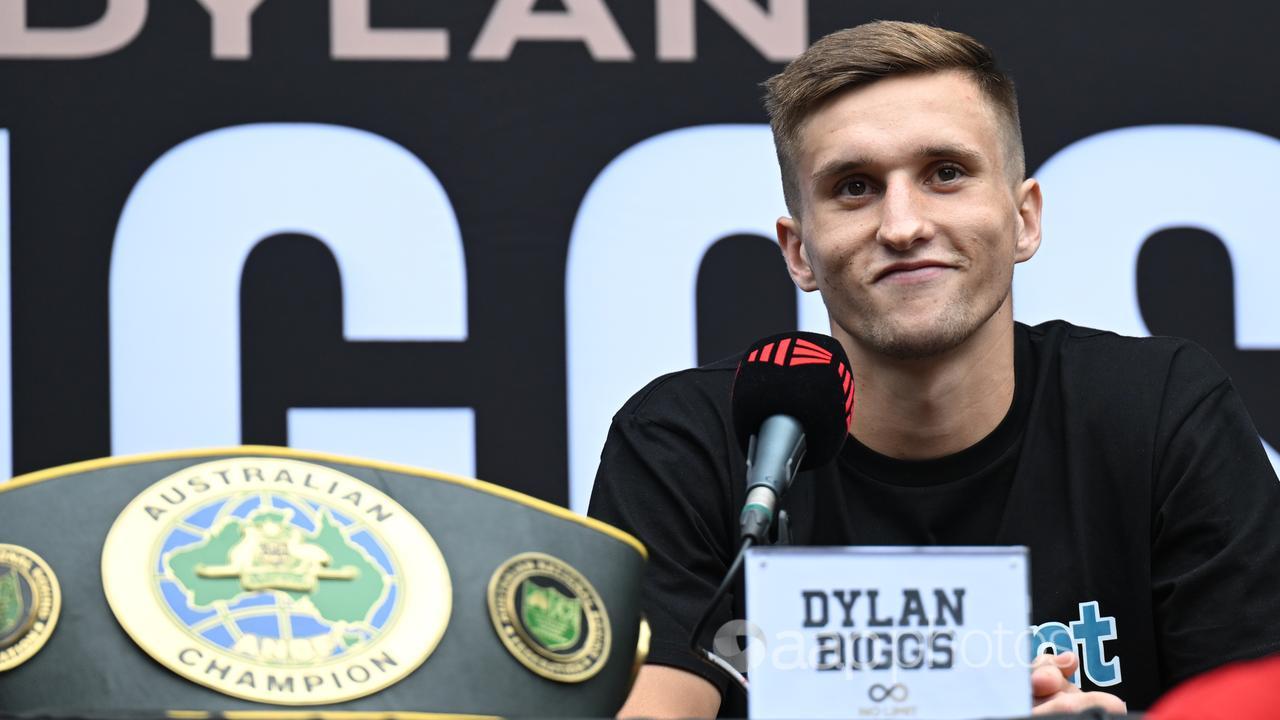 The scales furore continued a wild build-up in which belt-holder Biggs has already threatened a no-show if he's asked to enter the ring first.
It's boxing tradition for the defending champion to walk out last but promoters No Limit Boxing say Tszyu, as the headline act in the par-per-view bout, will have the honour of entering the ring second.
But the 21-year-old Biggs is adamant all the dramas won't affect him on fight night.
"I'm just ready to get hands on really. The time for talking is done, so I'm ready," he said.
"I'm coping unreal. It's been a good camp, the weight's been coming off well.
"It's going to be an exciting one. We both have punching power. It's one you don't want to blink on because the fight will get stopped at any moment.
"I don't think the fight is making a decision, to be honest."
After accusing Biggs (10-0, 7KOs) of acting like a little brat on Monday, Tszyu (7-0, 6KOs) Tszyu was more respectful at the weigh-in.
"Dylan's easily the toughest opponent that I've had to face and he's going to bring out the best in me," he said.
"This means everything for me. It's where my life, where my focus has all led up to.
"It's a pivotal moment for me in my career and this is like my make-it or break-it moment."