Jackson Irvine believes the Socceroos will be crossing swords with the best player in the world when they face the precocious talent of England's Jude Bellingham.
He also fancies his side may be up against the best striker in the game too, in Harry Kane, as the Socceroos make a landmark first visit to England's national stadium on Friday (Saturday AEDT).
Yet for all the stellar talent that they're up against, Irvine is confident his side could pull off a victory in the prestige friendly – an upset to mirror the 2003 triumph over David Beckham and Co at Upton Park – a result now etched into Socceroos' lore and English footballing infamy.
"It's a memorable, memorable result in Australian football history," said Germany-based Irvine, a 10-year-old schoolboy at the time.
"Every time we play together now, it's an opportunity to make a statement and create special moments and special memories.
"It's why you play international football. It's what you dream about as a kid, to play on the big stage and create those kinds of memories. Every game presents that opportunity."
That 2003 England team, beaten 3-1 by an Aussie outfit featuring Harry Kewell and Mark Viduka, included Beckham, Michael Owen, Frank Lampard, Paul Scholes, Rio Ferdinand, Ashley Cole and debutant Wayne Rooney.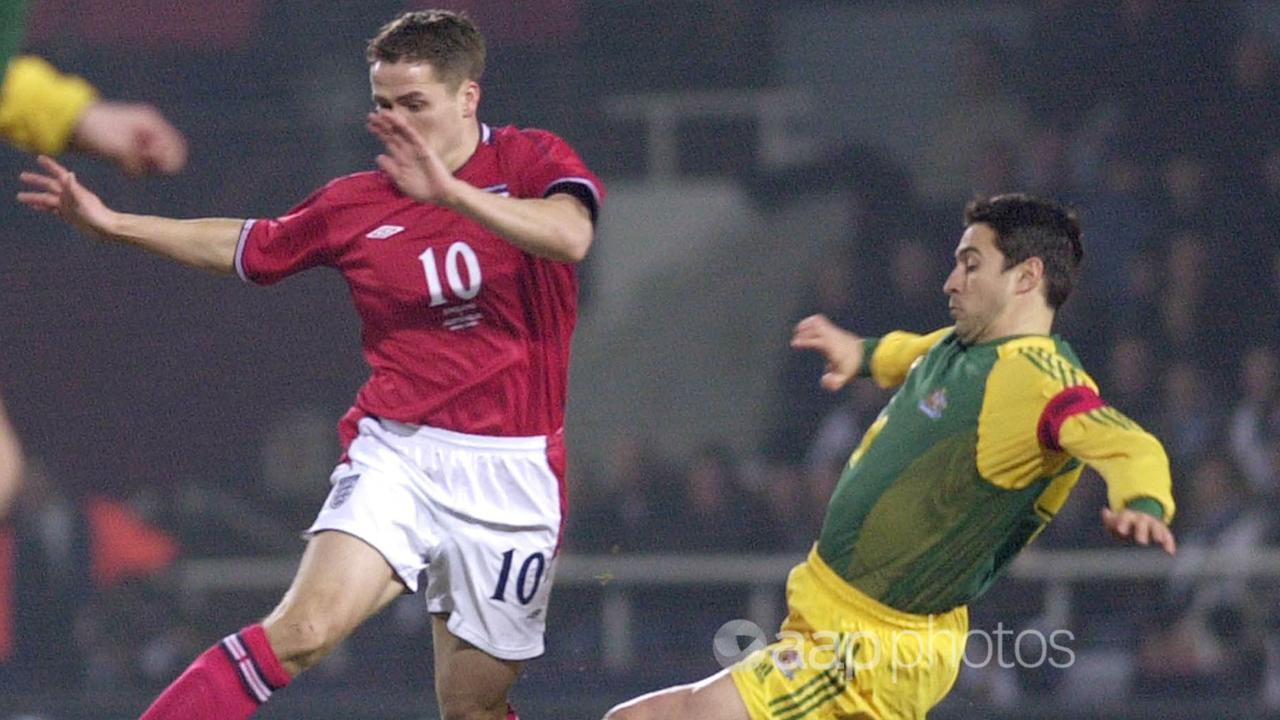 But Irvine thinks the England class of 2023 is just as star-studded, headlined by Jude Bellingham, Real Madrid's midfielder who left the Aussie's brain scrambled when he first played against him in an English league match when the Birmingham youngster had yet to turn 16.
"He was like 15 and 10, 11 months or something like that when I first played against him," said Irvine, who also played for his current club St Pauli against Bellingham when the then teen was at Dortmund.
"I thought, 'This doesn't make sense'. It doesn't compute in your brain that a player can play like that, at that age.
"His growth and development, the whole world's watched him and he seems to have taken it all in his stride.
"He's now doing it on the biggest stage at the biggest club in the world.
"There's probably not a hotter player in the world. There's nothing left to say about him. Everyone can see the result of what he's got, what he's brought and the way he carries himself.
"He's arguably the best player in the world at the moment."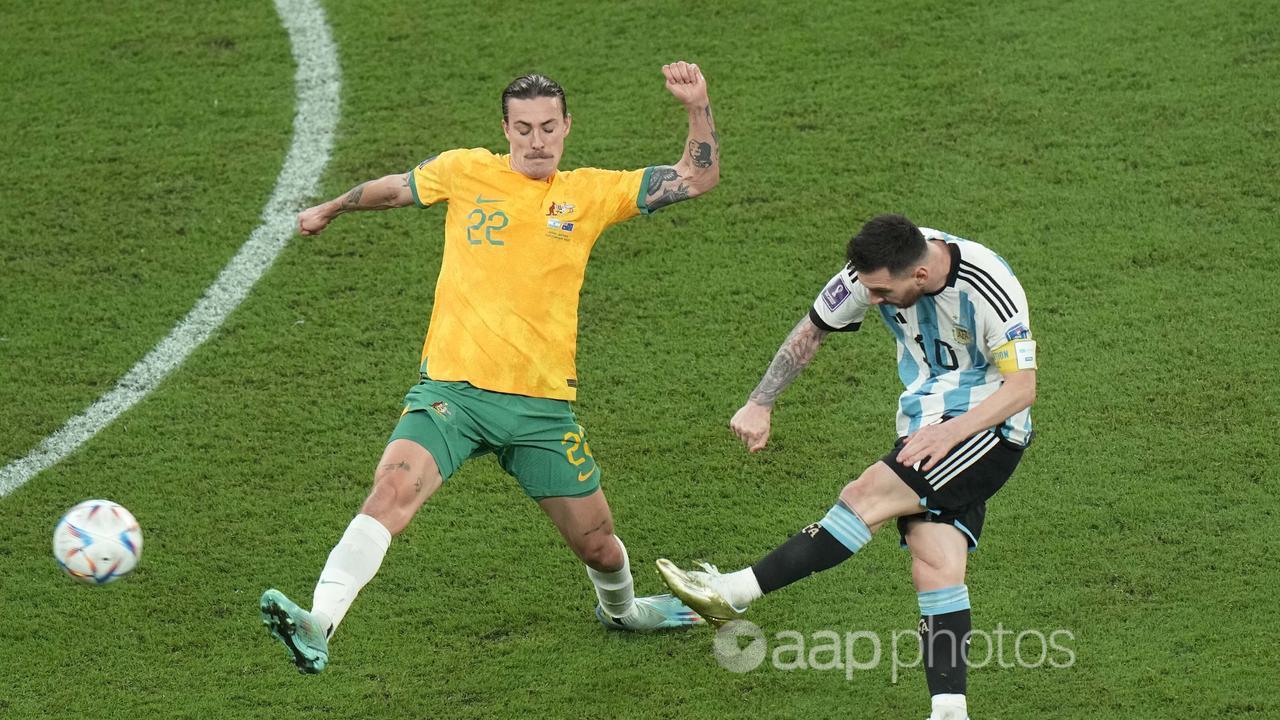 Irvine has also been impressed by Kane's start to life in the Bundesliga and hopes to be playing against the Bayern Munich ace by getting his unbeaten St Pauli side promoted to the top-flight this season.
"It was a huge moment with Harry Kane coming to Germany and it turned a lot of heads because he's arguably the best No.9 in the world," Irvine said.
"In German football and international level, he's the very best. That would be the dream – to bring St Pauli up against Bayern Munich in the Bundesliga."
The Socceroos don't have a single player in the top flight of Europe's big-five leagues, but Irvine dismissed the disparity in supposed riches.
"International football is an interesting dynamic now," he said.
"It's less important where players play their domestic football, it's more about the dynamic of the team.
"We've shown we're capable of competing at this level despite not having players that play at Premier League level."