Swimming Australia (SA) has averted a takeover by global authorities by voting for reform at a crisis meeting.
SA's member associations on Friday supported constitutional changes to effectively give swimmers and coaches a greater voice in the sport.
Swimming's global governing body World Aquatics, known as AQUA, was alarmed at Australia's management of the sport and threatened to expel SA if governance reforms weren't made.
AQUA, after being approached by some high-profile Australian swimmers, were concerned by recent scandals and SA going through a string of presidents and chief executives in recent years.
Global powerbrokers demanded reforms to create a centralised governance system instead of a model in which states and territories held the balance of power.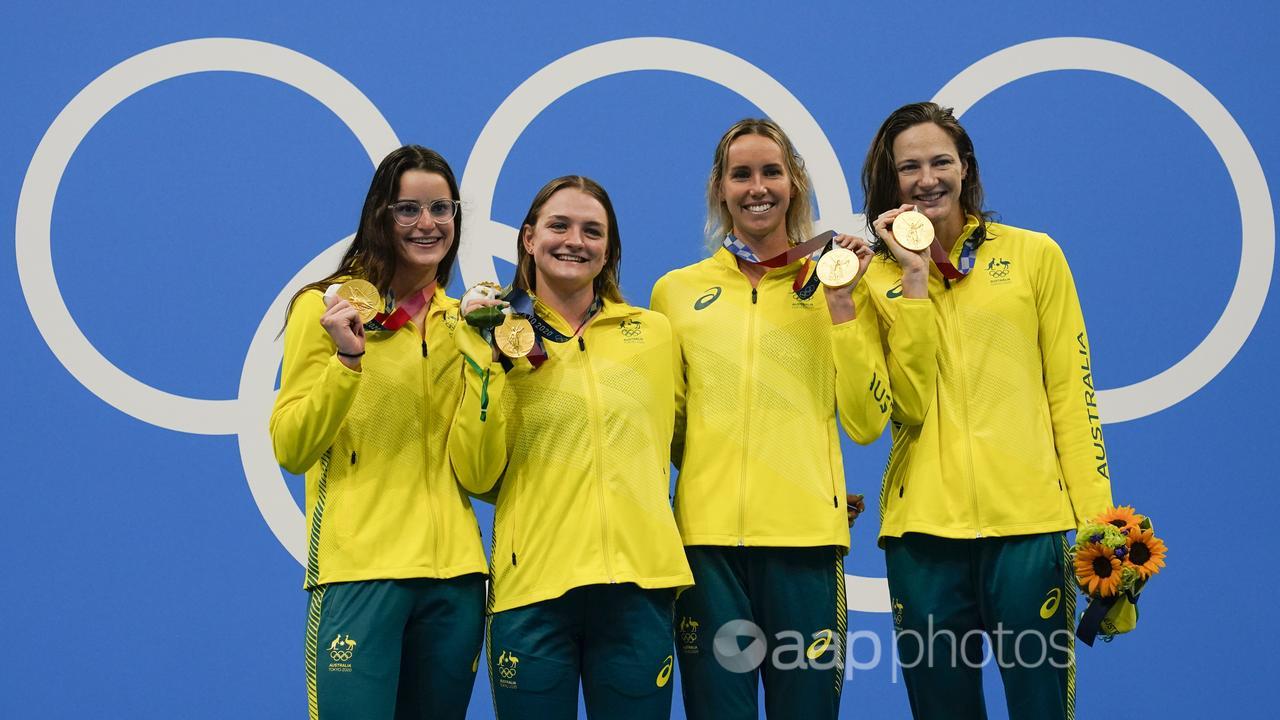 While the presence of Australian swimmers at global events was never at risk, AQUA warned it would take over management of the sport in the nation if reforms weren't supported.
SA scheduled an emergency meeting of its nine member associations – state and territory swim organisations, and the swimming and coaching unions.
Members were urged to approve the reforms proposed by AQUA and backed by Olympic hierarchy and the Australian Sports Commission (ASC).
The proposal was supported by an eight to one vote.
"Swimming Australia's new constitution introduces a range of reforms aimed at delivering a more stable overall environment for the sport and better outcomes from the grassroots and community level through to high-performance," a statement issued on SA's behalf said.
"Importantly the new constitution brings Swimming Australia into line with AQUA's constitutional requirements and the ASC's good governance requirements and guidelines."
Under the changes, effective immediately, an athletes' commission will be created and empowered to nominate a candidate to the SA board.
The number of voting members will be increased from nine to more than 20 and include "a greater voice for athletes", the statement said.
ASC chair Josephine Sukkar welcomed the move for Australia's most successful – and among the highest government-funded – Olympic sport.
"Change of this nature is never easy and was done with the future generation of Australian swimmers in mind," Sukkar said in a statement.
"The changes to Swimming Australia's constitution provides athletes with an unprecedented voice at the board table to ensure current and future swimmers can enjoy swimming in a safe and supported environment."