National security agencies are concerned a looming ground invasion of Gaza by Israeli forces will inflame tensions and lead to possible violence in Australia.
Security officials fear terrorist groups, which include Islamist extremists and neo-Nazis, could take a Gaza ground invasion as permission for violent acts amid an escalation of the conflict.
Australia's terrorism threat level has not been raised following the conflict in the Middle East and remains at "possible".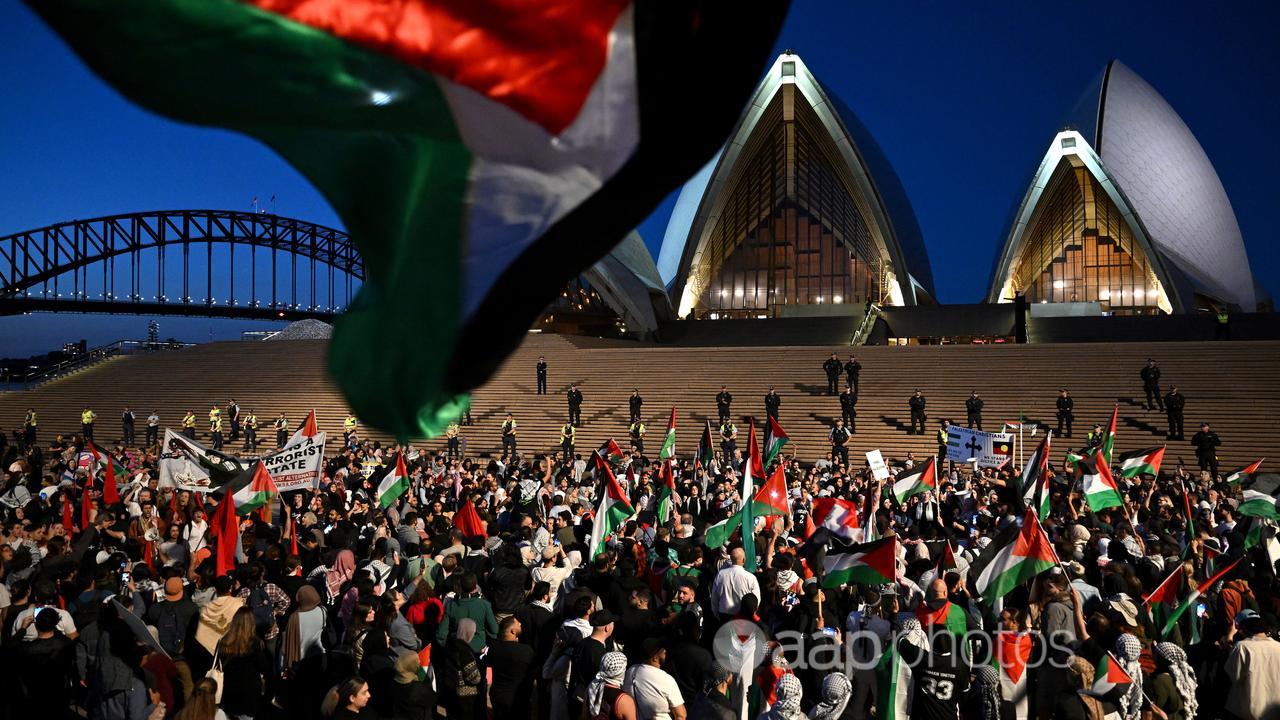 Security agencies have not found evidence of planned violence associated with protests in Australia over the Middle East conflict.
While Australians overseas are not actively being targeted by extremists groups, fears remain citizens in the Middle East could be caught up in the conflict.
Concerns have also been raised other terrorist groups including ISIS and Al-Qaeda are seeking to exploit the unrest in the Middle East.
Agencies have been unsuccessful so far in getting dozens of Australians in Gaza out of the region, with authorities working with like-minded countries to evacuate citizens from the Middle East.
It's understood there have been no active investigations into people in Australia who support Hamas, which is listed as a banned terrorist group by the federal government.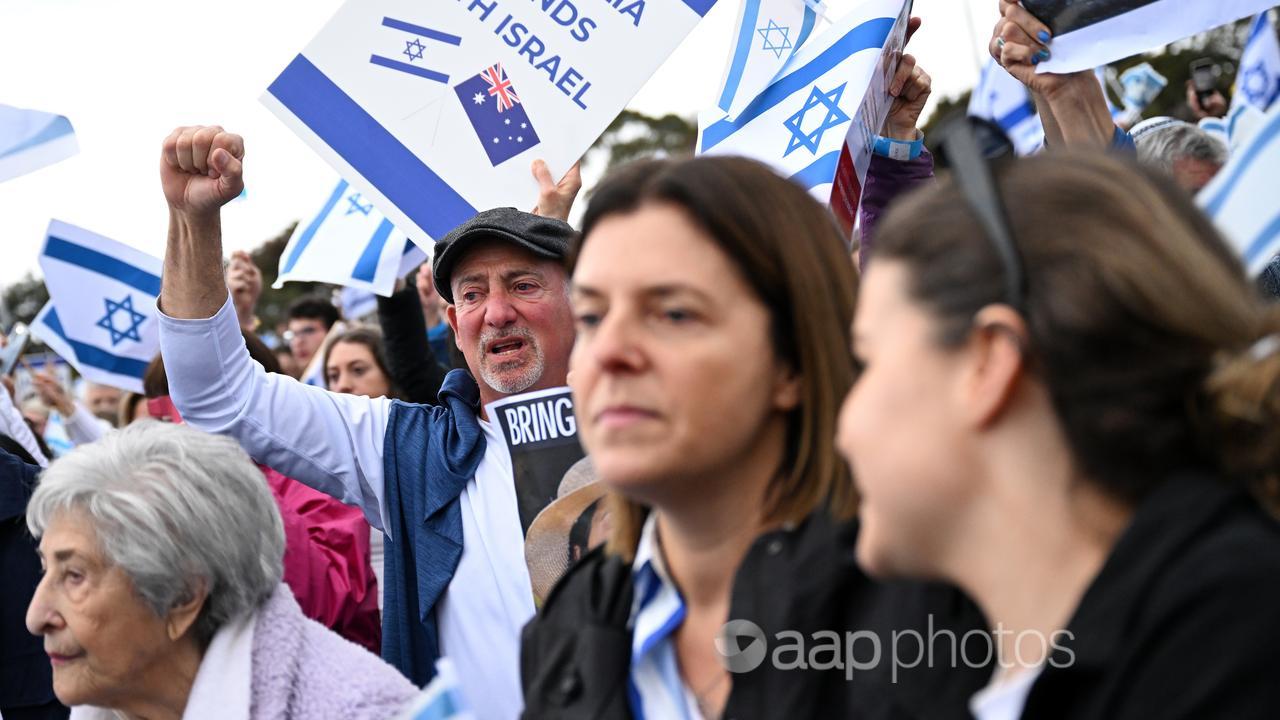 The Israeli government has laid siege to the 2.3 million Palestinians living in Gaza, with residents cut off from food, water and electricity for weeks
Cabinet minister Tony Burke condemned the Israeli blockade, citing the pain felt by his Sydney constituents.
"The people who are going to be most affected by that – the people who will die first as a result – are not Hamas, they are families who live in Gaza," he told ABC Radio on Friday.
Australians also needed to distinguish between Hamas and Palestinians and allow those with connections to either side of the violence to grieve, Mr Burke said.
"There have been too many occasions where the two have been conflated when the military conflict is meant to be against Hamas," he said.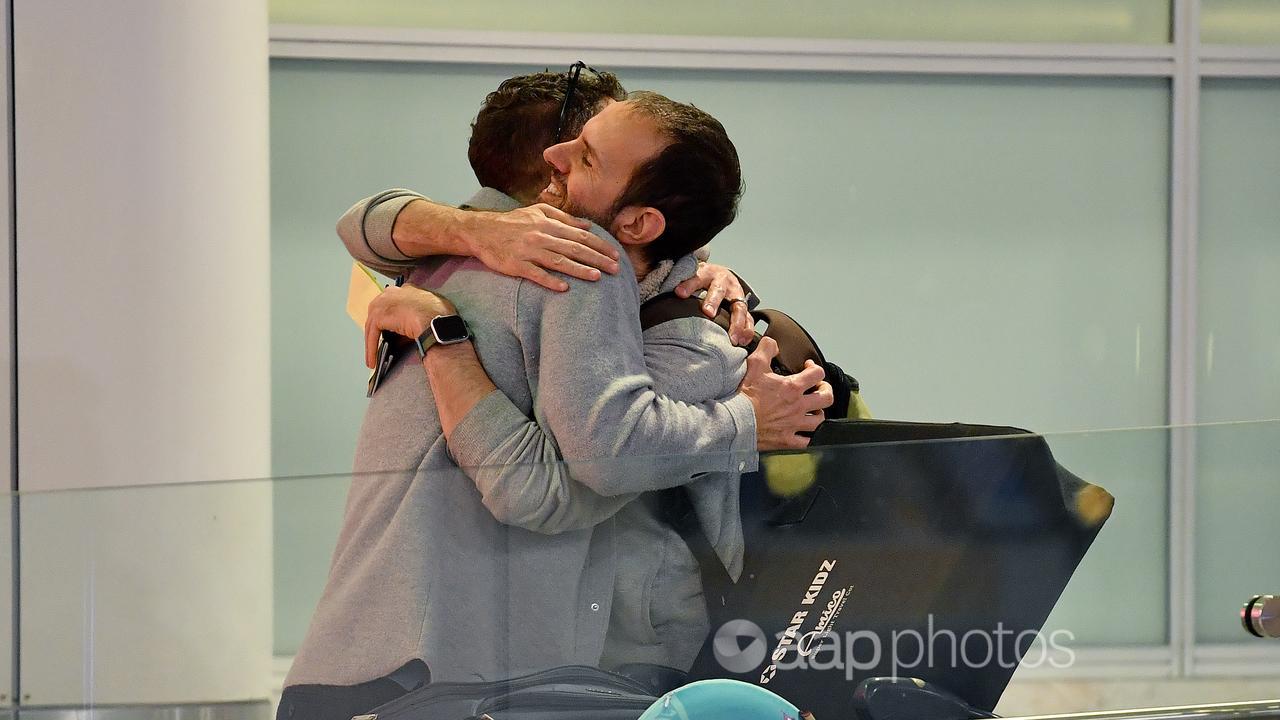 Australians in nearby nations such as Lebanon are being urged to flee as soon as possible as the conflict threatens to spill over.
More than 6500 Palestinians and 1400 Israelis have been killed in the conflict and more than 15,000 Australians remain in Lebanon despite the proximity of violence.
Deputy Prime Minister Richard Marles urged Australians to leave through any commercial options available to them.
"This is a volatile situation and we have an anxiety about it escalating," he said.
Opposition Leader Peter Dutton agreed with Mr Marles, warning of logistical difficulties in repatriation if Australians did not leave early.
Palestinian flags flew high over Federation Square on Friday evening as hundreds of pro-Palestine supporters gathered at the Melbourne landmark to show solidarity with the people in Gaza.
Supporters sat on the ground in peaceful reflection as Palestinian spoken word performances played through the air and candles were laid out on the main stage with a banner draped underneath reading, "We (love) U Palestine".
Activists will continue their protests on Saturday outside the office of federal Labor MP Peter Khalil calling on government members to publicly advocate for a ceasefire and an end to the blockade so Gazans can access food, water, medical supplies and electricity.
Government ministers have supported Israel's right to defend itself, with Mr Marles saying that must be done in accordance with the rules of war.