A week after it first threatened homes, a ferocious blaze continues to burn west of Brisbane as firefighters prepare for even worse conditions.
Queensland Fire and Emergency Services acting assistant commissioner Peter Hollier said he was anxious about what was to come on Tuesday as the Tara blaze continued to threaten homes.
Concerns were raised about the forecast high heat and strong winds after police said a weekend fire on the Sunshine Coast appeared to be deliberately lit.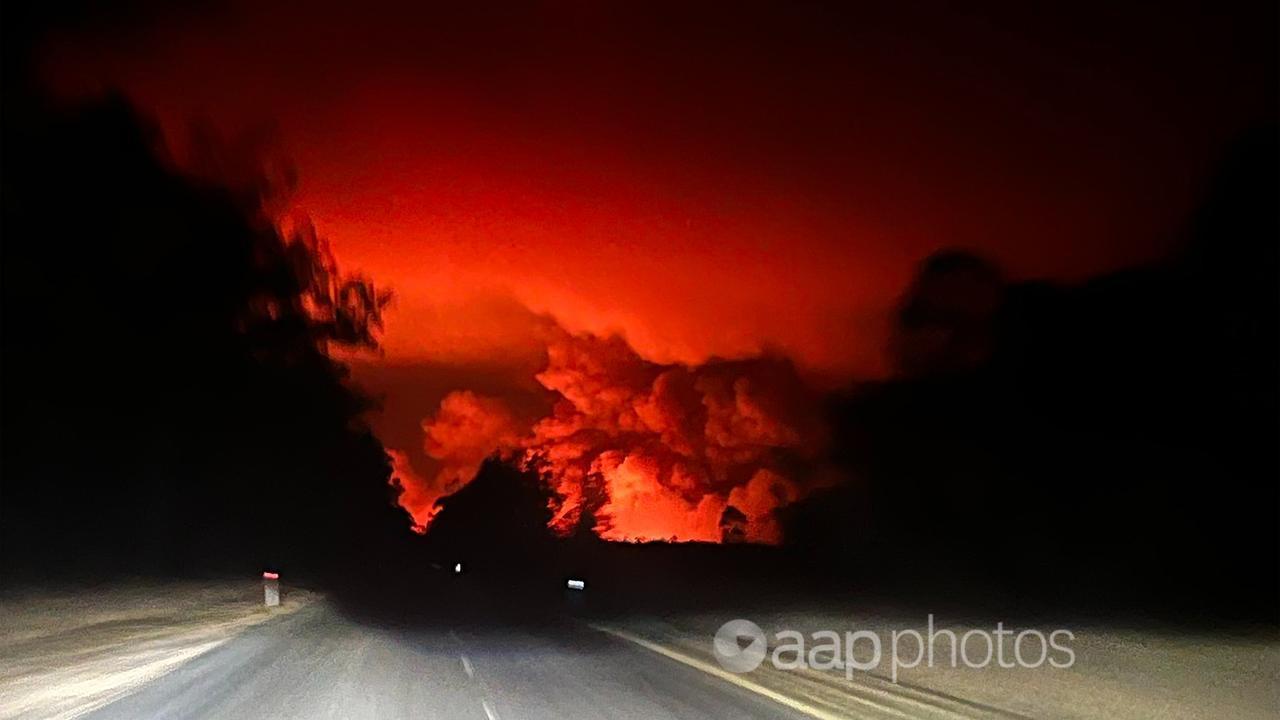 There was some reprieve on Monday with milder conditions for crews battling the blaze near Tara that has claimed one life person and destroyed almost 50 homes in the past week.
But people in the Western Downs region are still being told they should evacuate, with strong winds and higher temperatures set to ramp up from Tuesday.
"We're certainly anxious in relation to what will happen tomorrow. We're certainly getting prepared for tomorrow," Mr Hollier said.
Interstate crews are on their way, with 12 fire trucks from Victoria expected.
Incident management teams and air attack supervisors are also set to join local crews.
Overall there have been 900 fires across the state in the past 10 days. There were more than 80 burning on Monday.
Total fire bans are in place for 64 of Queensland's 77 local government areas.
Queensland Rural Fire Service superintendent John Welke said interstate help would be welcomed by fatigued Western Downs crews.
"The locals have been going really hard at this for the last week," he said.
Hundreds of people were forced to flee their homes on the Western Downs with about 300 arriving at evacuation centres at Dalby and Chinchilla.
On Monday, that number was down to 49 with people starting to return to their homes.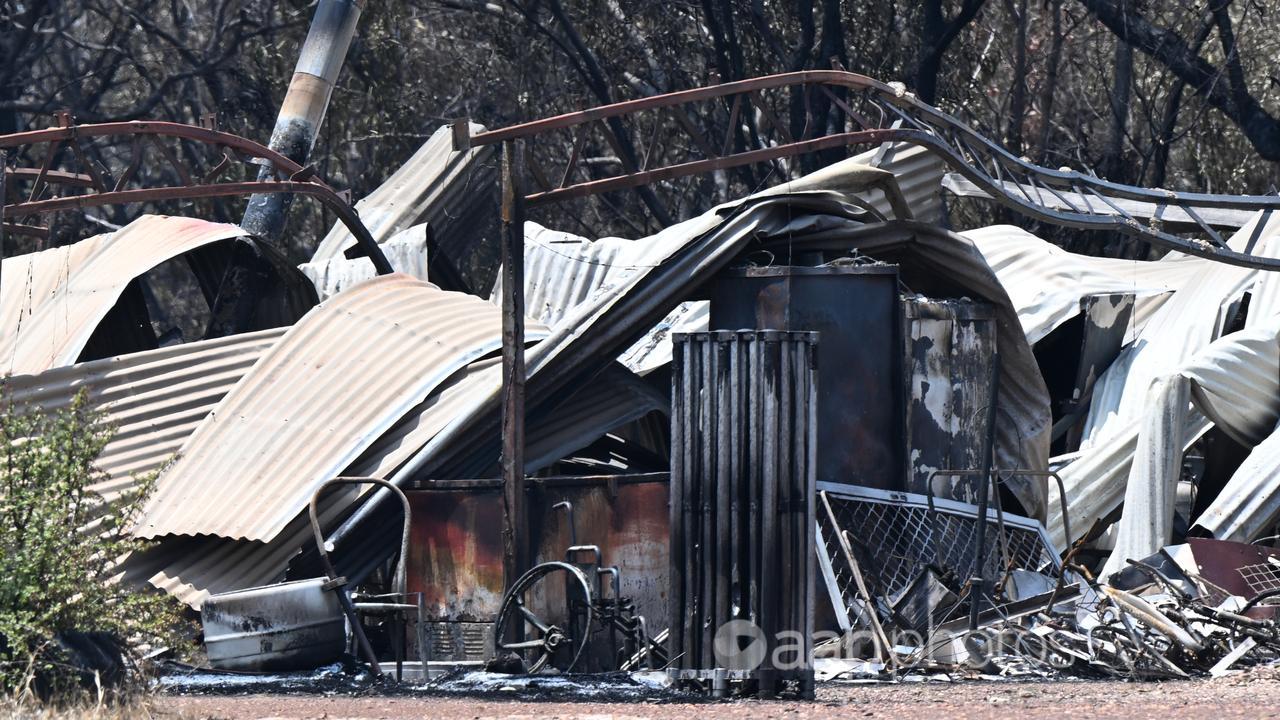 But some will need alternative accommodation after losing everything in the Tara fire that has reportedly burned more than 20,000 hectares.
Damage assessments have revealed 46 homes have been destroyed.
"That's a very tragic event for any of those community members involved in that," Supt Welke said.
Western Downs residents are still being told to evacuate with the fire threatening on the northern front.
Tara's Lucky Road residents were issued a "leave immediately" warning late on Monday.
Police have beefed up patrols in the Tara region but there have been no reports of looting.
Donations of clothing and other essentials have begun to arrive from as far as Brisbane, an almost four-hour drive away.
There is also federal government support available.
One-off payments of $1000 per adult and $400 per child are on offer through the Australian Government Disaster Recovery Payment.
The disaster recovery allowance will provide up to 13 weeks of federal income support.
"People who have lost their homes, loved ones and those who are still waiting to hear important news about their properties are going through an unimaginable experience and my heart goes out to them," Federal Emergency Management Minister Murray Watt said.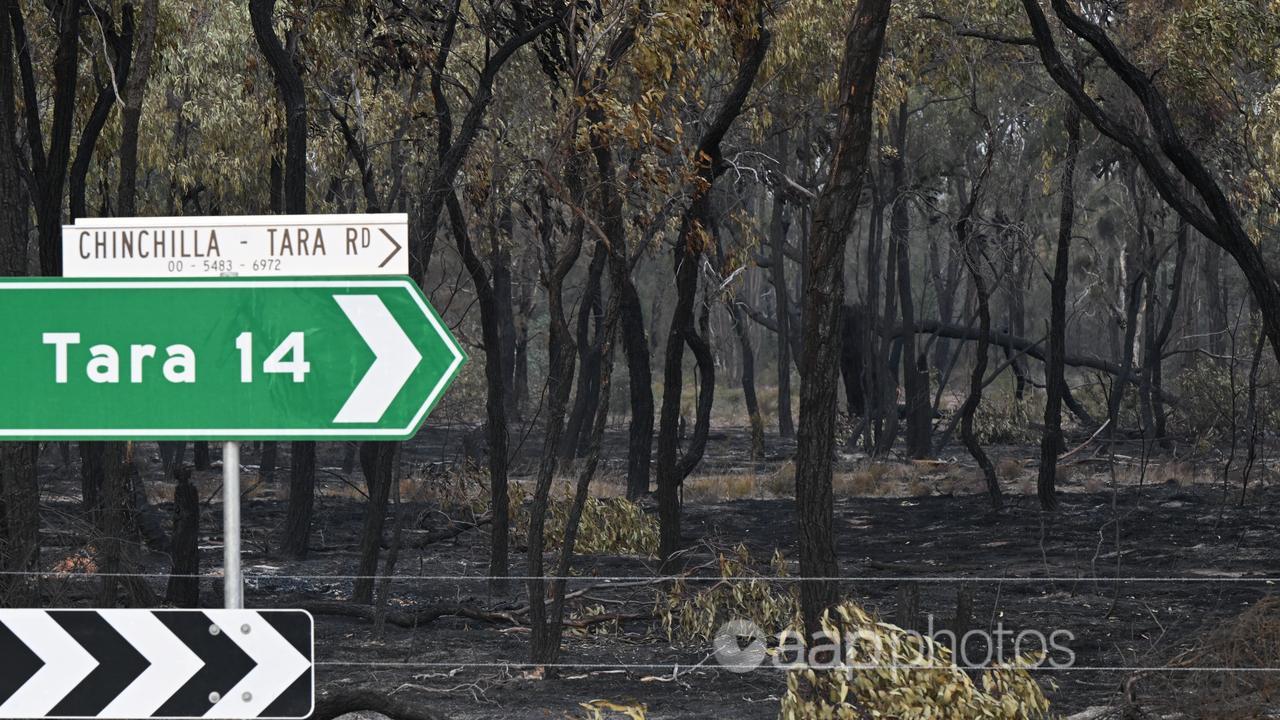 There are "prepare to leave" warnings for Colosseum near Miriam Vale in central Queensland, at Carnarvon Gorge, Buckland, Consuelo and Rewan in the central highlands and Rosehill near Warwick on the Southern Downs.
Police on Monday said some fires were already being investigated.
A Beerwah fire – one of three blazes that hit the Sunshine Coast at the weekend – appeared to be deliberately lit, they said.
Detectives said the fire started near Stokes Road and are appealing for information.
The Bureau of Meteorology said extreme fire danger was expected for the Darling Downs and Granite Belt area where Tara is located on Tuesday because of strong winds and high temperatures.
Gusts of up to 40km/h and 37C are forecast.
High fire dangers are predicted throughout the state's west.
"Unfortunately we see some significant deterioration in weather tomorrow," Supt Welke said.