Jetsetting Australians have been advised not to travel to Lebanon as fallout from the Israel-Hamas conflicts spills into nearby nations.
The federal government's Smartraveller website, which initially told Australians to reconsider their need to travel, has been updated to a blanket "do not travel" guideline.
The security situation in the country is already volatile and runs the risk of further deterioration due to the ongoing violence between Hamas and Israel.
This means the Australian government's ability to assist its citizens in Lebanon will be "very limited".
Foreign Affairs Minister Penny Wong has urged any Australians in the Middle Eastern country to leave.
"The government has serious concerns for the security situation in Lebanon," she told parliament on Thursday.
"If you are an Australian in Lebanon, you should consider leaving now if it is safe to do so."
With airports likely to pause operations with little notice, travellers have been told to book the first available flight home while commercial options are available.
Violent protests have broken out across the Middle East over Israel's retaliatory bombing campaign and siege on Palestinians in Gaza.
In Lebanon, the terrorist organisation Hezbollah traded fire with Israeli forces at the border as Lebanese security forces clashed with protesters near the US embassy in Beirut, leading riot police to fire water cannons and tear gas in an attempt to disperse the crowd.
Similar demonstrations have also taken place in Jordan and Egypt.
Meanwhile, Australians trapped in Israel have been offered one last chance to fly home with the final government-assisted flight set to leave from Tel Aviv to Dubai on Thursday.
"Don't wait for another option. This will be our last flight for the foreseeable future," Senator Wong posted on X, formerly known as Twitter.
Any stragglers have been urged to call the Consular Emergency Centre if they wish to take advantage of the final flight.
More than 1580 previously registered Australians have left Israel and Palestinian territories since the outbreak of violence.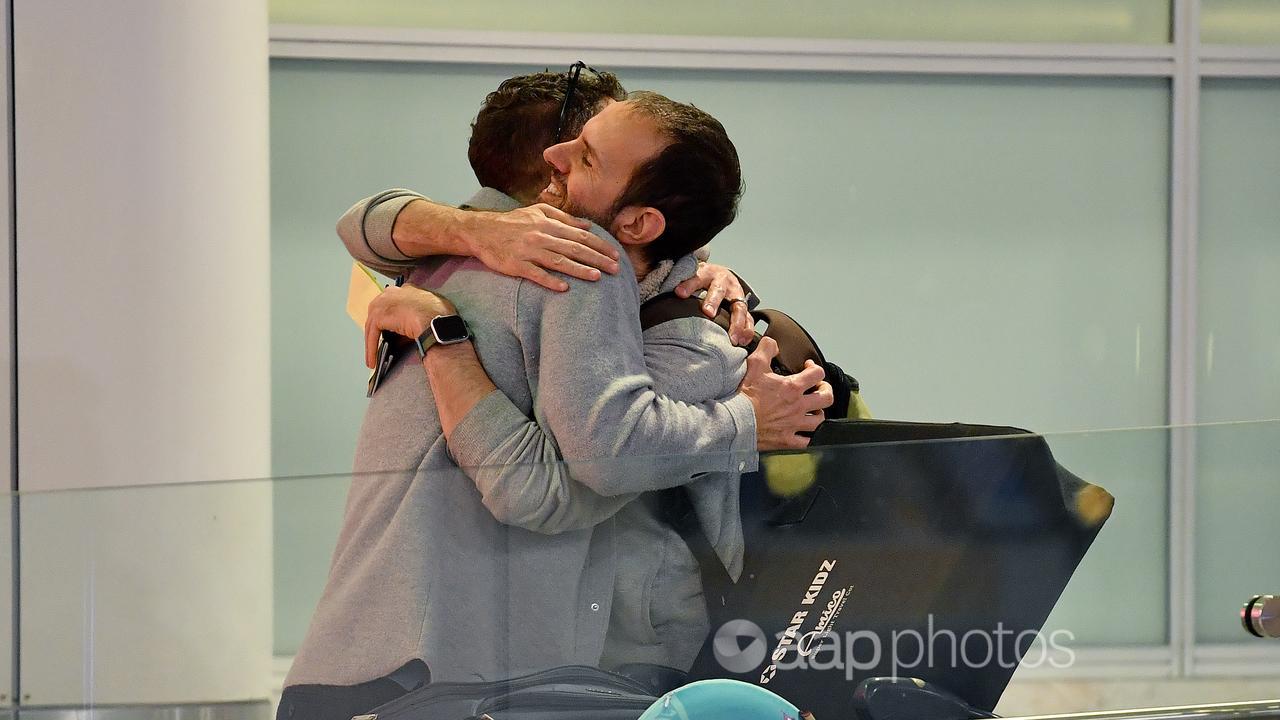 But the safety of 46 Australians in Gaza remains unknown after Israel unleashed a barrage of air strikes on the territory and imposed a blockade on the territory, laying siege to 2.3 million people living in the strip.
Palestinians in Gaza have no power, water is scarce and the dwindling fuel sources used for emergency generators will soon run out.
Senator Wong said the situation in Gaza was "extremely challenging".
"We continue to support the work of the US, Egypt and others to open the Rafah crossing."
The government previously told citizens to move to the Rafah border crossing between Egypt and Gaza, in case a humanitarian window opens.
The government is also working to support Australians wanting to leave the West Bank and working to arrange transport to Jordan.
Israel has begun amassing its forces to strike back at Hamas after the Islamic terrorist group's October 7 cross-border attack, which has killed more than 1400 Israelis and resulted in more than 200 people being taken hostage.
The Israeli Defence Force's retaliatory campaign has killed at least 3400 people in the Palestinian territory.
Consular Emergency Centre: +61 2 6261 3305 (from overseas) or 1300 555 135 (from within Australia)